Muzziotti Gets Hot for R-Phils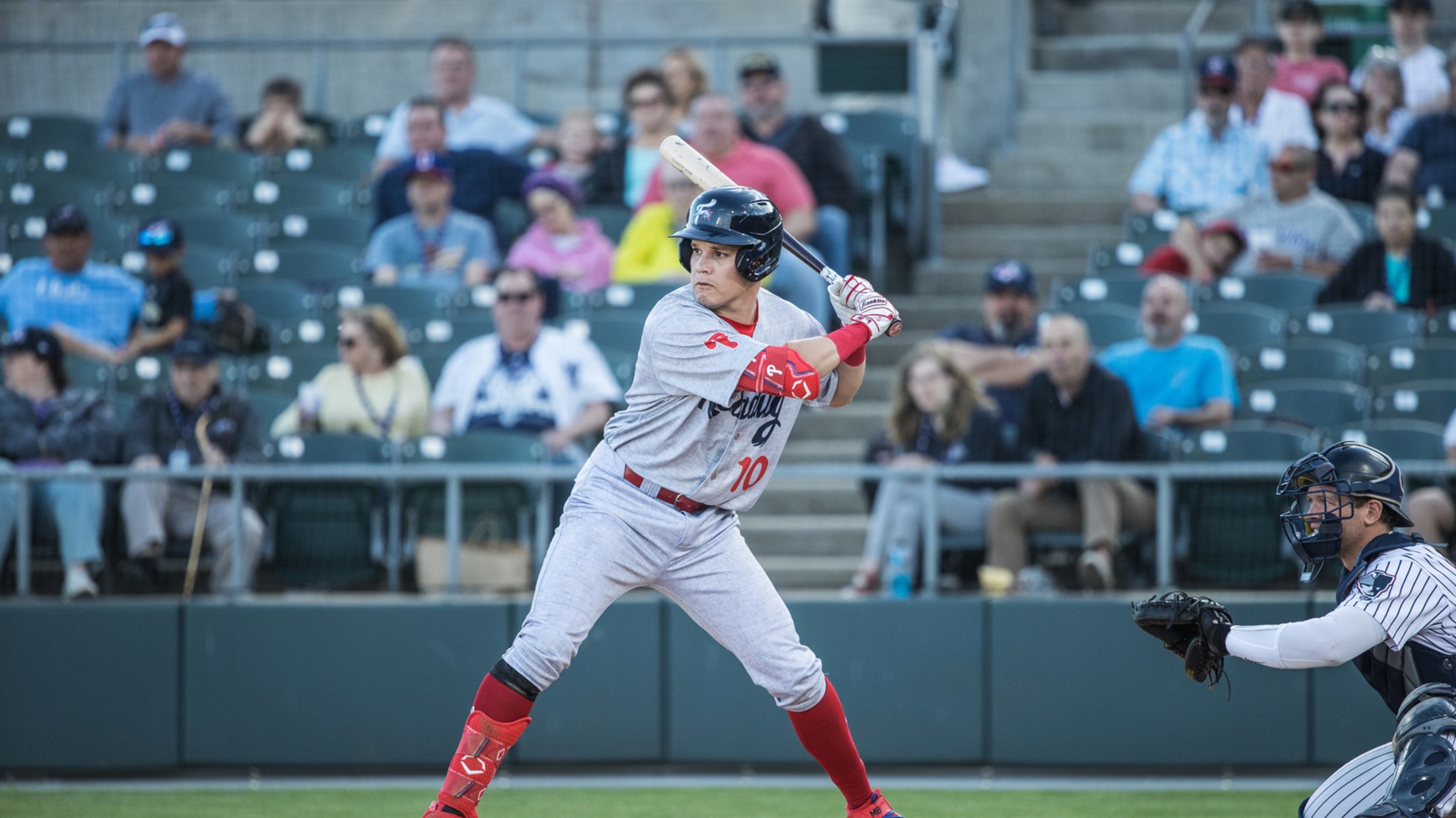 Simon Muzziotti led the Reading Fightin Phils to a 4-2 series win over the Hartford Yard Goats during the first week of August. He ended the series on a six-game hit streak, four of which were multi-hit games. In the series against Hartford, Muzziotti totaled 10 hits, seven runs, three
Simon Muzziotti led the Reading Fightin Phils to a 4-2 series win over the Hartford Yard Goats during the first week of August. He ended the series on a six-game hit streak, four of which were multi-hit games. In the series against Hartford, Muzziotti totaled 10 hits, seven runs, three stolen bases, two RBIs, and one home run. He batted .500 going 10-20 in five games with a .545 on-base percentage through that stretch.
Muzziotti made all his starts in the outfield in both the corner positions. He recorded 16 putouts and even made one impressive assist to nab a runner at home.
The lefty has battled through early-season injuries to make his mark. Muzziotti landed on the 7-day injured list twice in 2022 but started getting consistent at-bats towards the end of June. He put together three hit streaks of three hits or more in July before starting his current streak. Last month, Muzziotti batted .216 with a .308 on-base percentage, 19 hits, 15 RBI and 12 runs. With the R-Phils in 2022, he's batting .259 batting average with a .339 on-base percentage, 37 hits, 23 runs and 20 RBI.
Muzziotti is ranked No. 18 on the Phillies' top-prospect list and holds a spot on the 40-man roster. He made his MLB debut on April 11, 2022 and appeared in nine games with Phillies, even tallying his first-career hit. The Phillies signed Muzziotti as a free agent on July 5, 2016. He elected free agency after a season with the Red Sox. Boston signed the Cumana, Venezuela, native as an international free agent on July 2, 2015