NBC Sports Philly Alumni Report: Seranthony Dominguez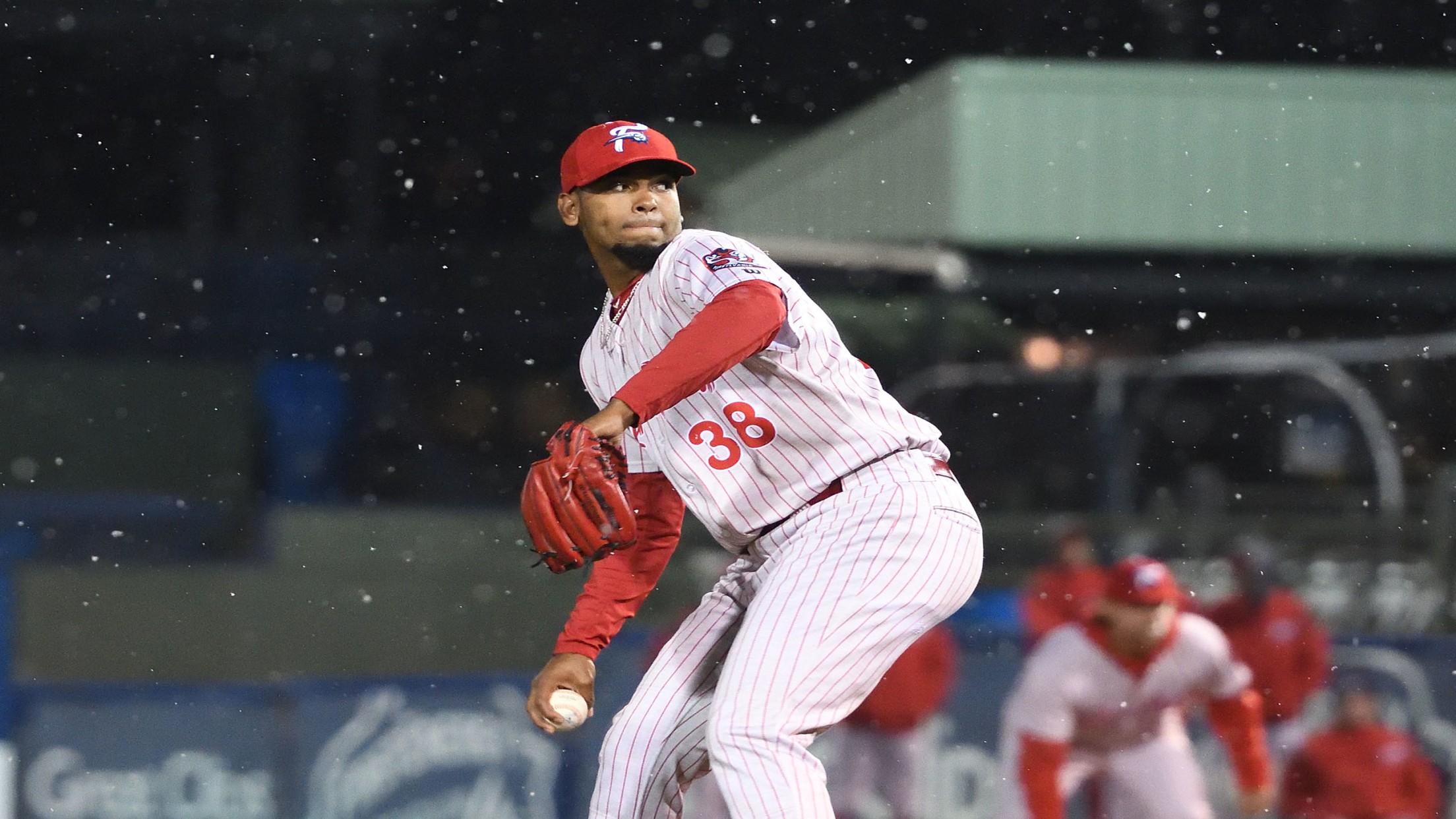 Seranthony Domínguez catapulted to the big leagues and made a quick impact after making his Reading debut to open the 2018 season.After converting to the bullpen during Spring Training, Dominguez posted a 2.08 ERA in eight outings with Reading before making the jump to Lehigh Valley last year on April
Seranthony Domínguez catapulted to the big leagues and made a quick impact after making his Reading debut to open the 2018 season.
After converting to the bullpen during Spring Training, Dominguez posted a 2.08 ERA in eight outings with Reading before making the jump to Lehigh Valley last year on April 27th. The right-hander made his Major League debut just 10 days later, and emerged as a force at the back end of the Phillies bullpen.
Dominguez converted 16 of his 20 save opportunities while posting a 2.95 ERA in his first big league season, limiting opponents to just a .157 average across 53 appearances. A native of Esperanza Valverde Mao, Dominican Republic, Dominguez recorded a whopping 74 strikeouts in 58 innings.
In his 14 outings this season, Dominguez has struck out 16 batters in 12.1 innings, and carries a 2-0 record and a 5.11 ERA.