Reading Dominates Binghamton In Wednesday Victory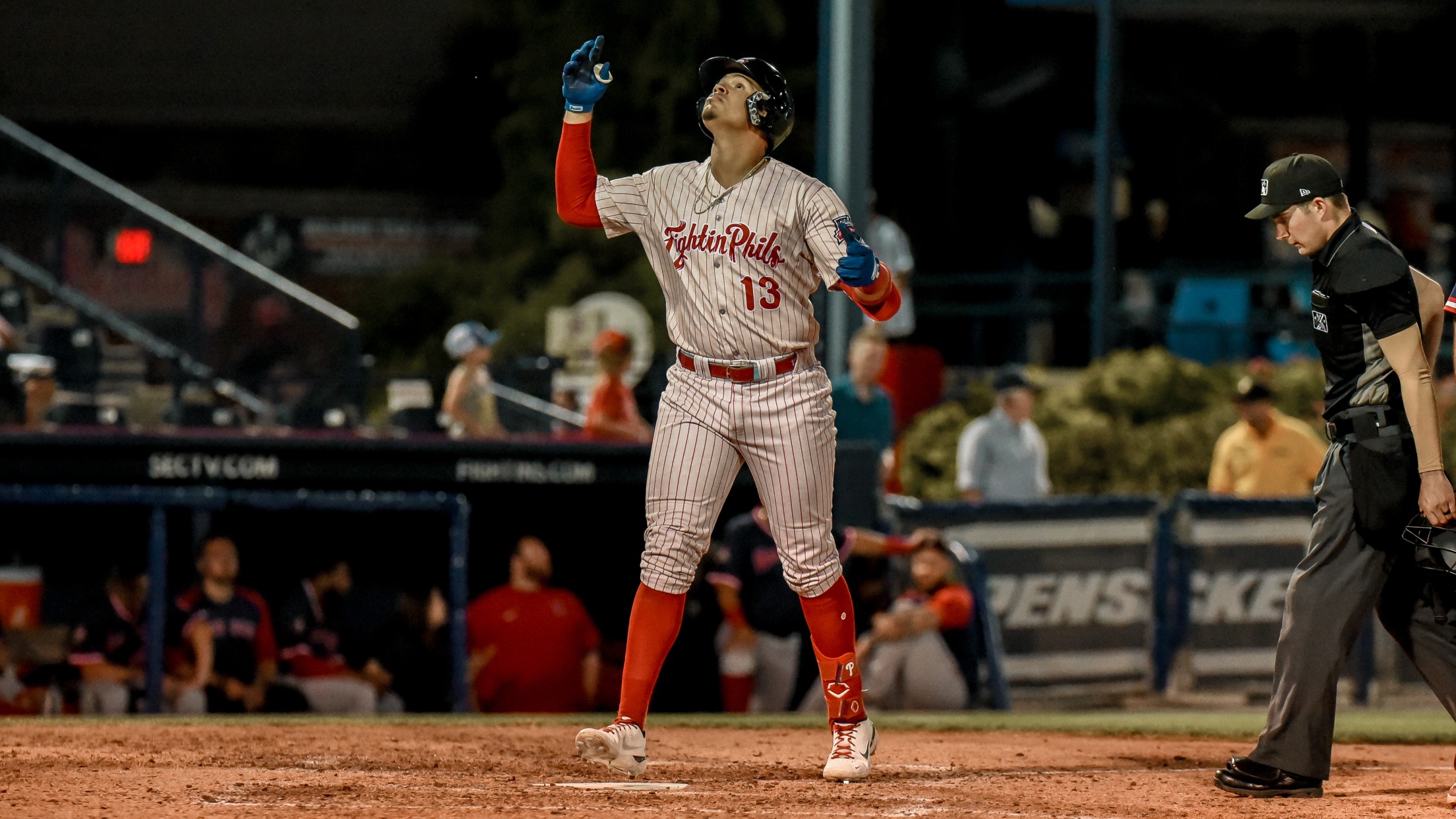 BOX SCORE | REA 9, BNG 3 The Reading Fightin Phils picked up a big 9-3 victory over the Binghamton Rumble Ponies. The team had a season-high 15 hits as everyone in the starting nine recorded at least one. Reading took an early lead and never relinquished it. Both Josh
The Reading Fightin Phils picked up a big 9-3 victory over the Binghamton Rumble Ponies. The team had a season-high 15 hits as everyone in the starting nine recorded at least one. Reading took an early lead and never relinquished it.
Both Josh Ockimey and Aldrem Corredor notched three hits in the contest.
Logan O'Hoppe started off the scoring in the top of the first. His ground ball drove home Vito Friscia who walked to reach. Jhailyn Ortiz launched a two-run homer, his 12th of the season to put the Fightins up three nothing.
The Fightins tacked on another one in the second as Ali Castillo singled home Jonathan Guzman.
Binghamton bounced back in the bottom half plating three runs on back-to-back doubles from Brandon McIlwain and Jeremy Vasquez. Reading led 4-3 and only increased it from there.
The R-Phils added two in the top of the seventh. Corredor singled home Ockimey and O'Hoppe to make it 6-3.
Reading kept the offense coming in the eighth. Frisca drove home Castillo and two runs scored on Binghamton's errors. Reading led 9-3 for the rest of the contest.
Noah Skirrow got the start, throwing three and a two thirds innings allowing four hits and three earned runs. He struck out a career-high eight batters.
Braden Zarbnisky inherited a run in the fourth that he allowed to score. But pitched a clean frame of his own in the fifth.
McKinley Moore (W, 3-2) tossed two scoreless, striking out two batters.
Matt Seelinger got the eighth striking out the side after letting up a walk.
Billy Sullivan took the final frame, slamming the door shut in the ninth.