Suarez named Eastern League Pitcher of the Week
Suarez receives honors after just his first four career starts at AA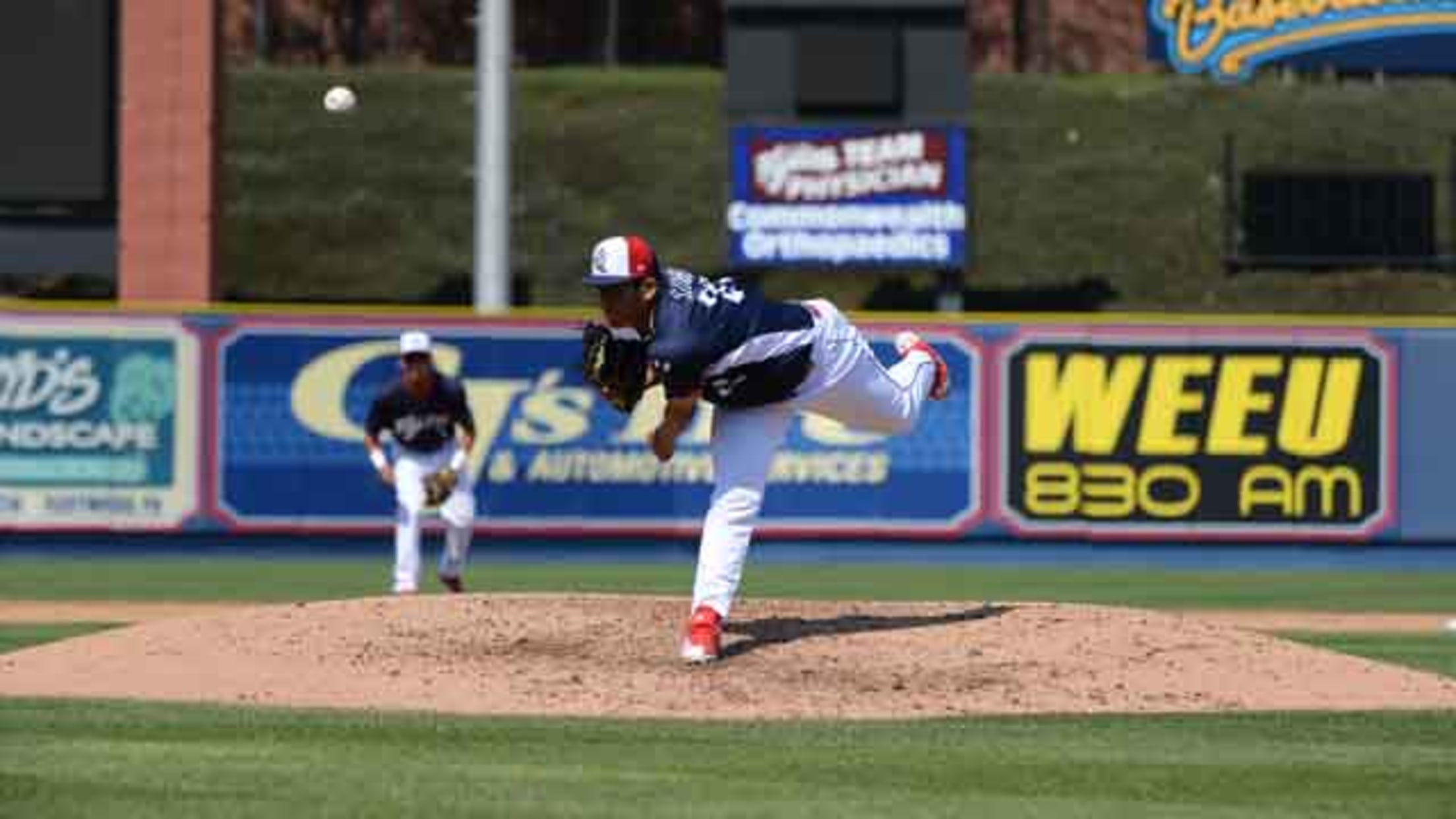 (Reading, PA) - The Eastern League has announced that Reading Fightin Phils pitcher Ranger Suárez has been named Eastern League Pitcher of the Week for the week of April 16th - April 22nd. Suarez is the first Fightin Phils pitcher or player to receive recognition from the league this season.Suarez
(Reading, PA) - The Eastern League has announced that Reading Fightin Phils pitcher Ranger Suárez has been named Eastern League Pitcher of the Week for the week of April 16th - April 22nd. Suarez is the first Fightin Phils pitcher or player to receive recognition from the league this season.
Suarez went 1-0 with 12 strikeouts and a 1.20 ERA over his last two starts. On Sunday against the New Hampshire Fisher Cats, he struck out two batters over seven innings while allowing just two runs in Reading's 4-2 loss. This past Monday in Harrisburg, he struck out ten batters in eight innings as he guided the Fightin Phils to a 6-0 win.
The Carora, Venezuela native led the Eastern League pitchers in innings pitched (15) last week and also ranked among the weekly league leaders in strikeouts (12-tied 3rd), wins (1-tied 5th), WHIP (0.80 - 6th) and ERA (1.20 - 7th). The left-hander currently sports a 1-1 record with a 4.13 ERA in four starts. He was signed by the Philadelphia Phillies as a free agent on April 1, 2012.
America's Classic Ballpark is proud to be a part of Pennsylvania's Americana Region. Individual and season tickets for the 2018 season are available online at Fightins.com, by phone at 610-370-BALL, and in-person at FirstEnergy Stadium. Follow the Fightin Phils on Twitter at @ReadingFightins and like them on Facebook via www.facebook.com/fightins.