Wings Fall to Bisons Saturday Afternoon, 8-3
Baker, Hill, and Arcia Each Drive in One in the Loss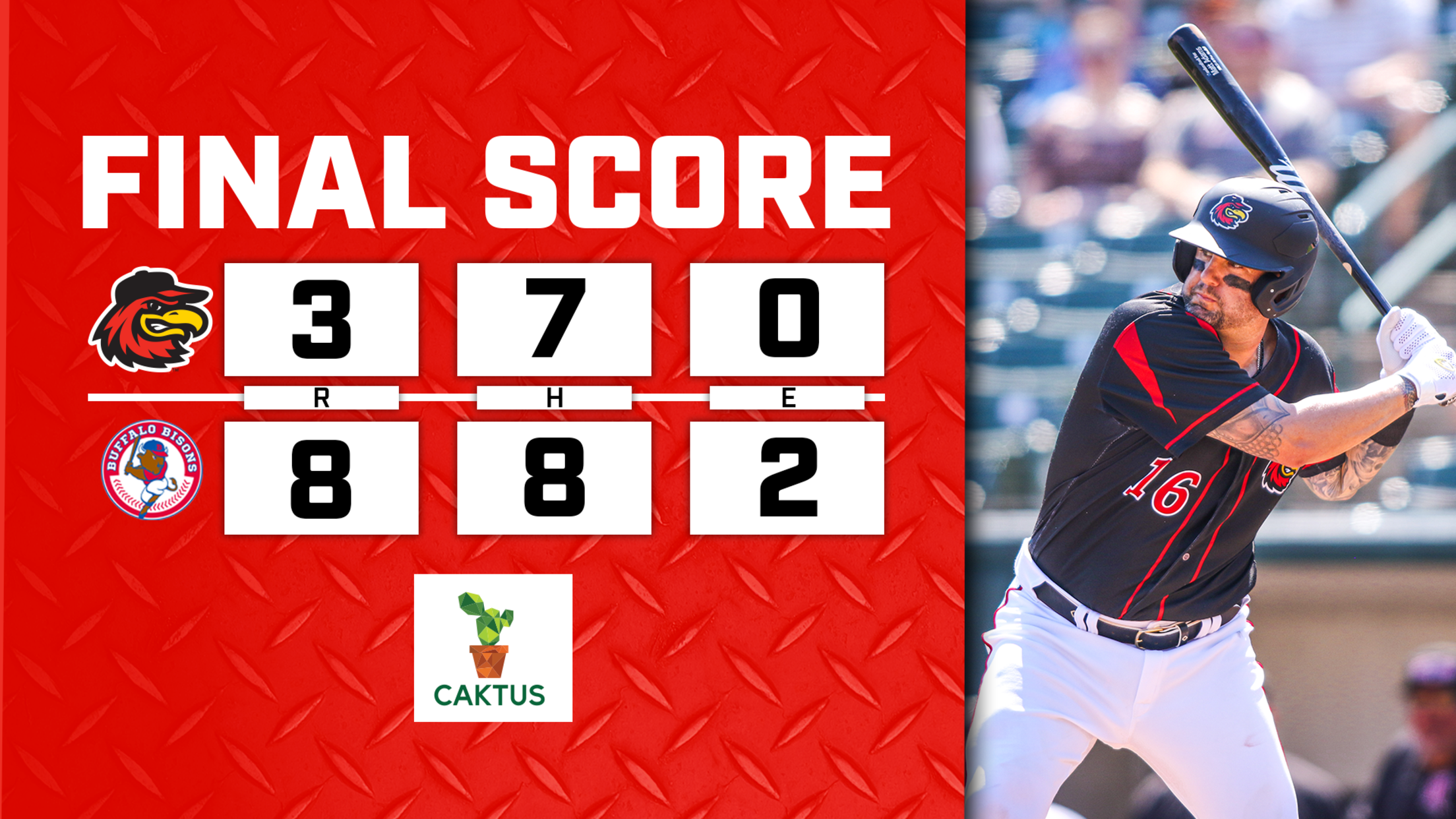 Wings Fall to Bisons Saturday Afternoon, 8-3 Baker, Hill, and Arcia Each Drive in One in the Loss The Rochester Red Wings took on the Buffalo Bisons in game five of the six-game series in Buffalo. Coming off of their extra-inning win last night, the Wings were looking to continue
Wings Fall to Bisons Saturday Afternoon, 8-3
_Baker, Hill, and Arcia Each Drive in One in the Loss _
The Rochester Red Wings took on the Buffalo Bisons in game five of the six-game series in Buffalo. Coming off of their extra-inning win last night, the Wings were looking to continue the trend to break the series tie, but ultimately fell to the Bisons, 8-3, at Sahlen Field Saturday afternoon.
The Bisons got on the board quickly against the Wings in the first two innings, scoring seven runs, highlighted by a homer by 2B David Schneider, which put the Wings in a 7-0 hole heading into the third frame.
Rochester was unable to cut into the lead over the next five innings, and Buffalo added another run in the fifth on a sacrifice fly to give them an eight run lead. The Wings remained scoreless until the seventh when CF Derek Hill singled on a ground ball, scoring C Francisco Arcia and 2B Darren Baker. Two batters later, 1B Matt Adams sent out a ground ball to left field, allowing Hill to cross home plate to trim the score to 8-3. Both teams were unable to cross the plate over the last two frames, and Rochester fell to Buffalo, 8-3.
RHP Cory Abbott (2-4, 7.26) started on the mound for Rochester, working 1.1 innings and allowing seven earned on four hits, while walking five. Four Wings' relievers came into the game to pitch the remaining eight innings. RHP Luis Reyes worked 2.2 hitless innings, before LHP Matt Cronin, RHP Tommy Romero, and RHP Gerson Moreno worked to hold the Bisons to only one run over the last four innings.
Matt Adams, who accounted for the Wings only multi-hit performance of the game, has been named the Diamond Pro Player of the Game. The Big League veteran went 2-for-5 with an RBI in the contest, and has now collected hits in 14 of his last 17 games.
The Red Wings will return to Sahlen Field tomorrow for the sixth and final game in the series against the Bisons. RHP Wily Peralta (0-3, 4.97) is set to start for Rochester against the Bisons starter LHP Drew Hutchison (1-2, 6.48). First Pitch is set for 1:05 pm.
Find the box score attached here.