Rochester Shuts Down Toledo
Mazara homers, Wings Win Game Two in Toledo Series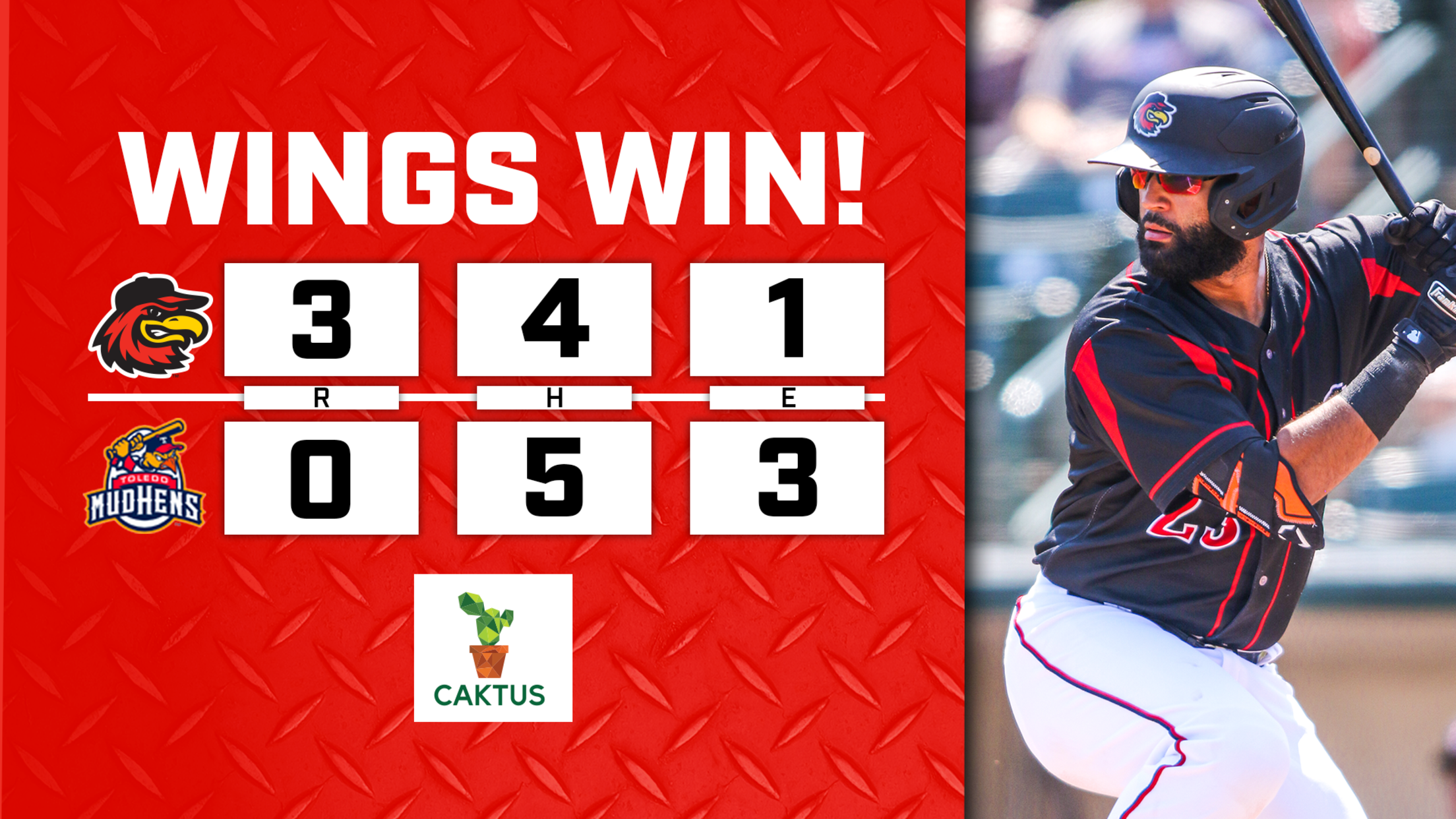 The Rochester Red Wings took on the Toledo Mud Hens Wednesday morning in game two of a six-game series. The Wings followed Tuesday's 10-inning victory with a win in game two. Leading off the second inning, RF Nomar Mazara hit a solo home run (2) coming off the bat at
The Rochester Red Wings took on the Toledo Mud Hens Wednesday morning in game two of a six-game series. The Wings followed Tuesday's 10-inning victory with a win in game two.
Leading off the second inning, RF Nomar Mazara hit a solo home run (2) coming off the bat at 106.5 MPH to right field for the Red Wings' first hit and run of the game. The blast, off of Toledo starter Brenan Hanifee, was Mazara's fifth-hardest hit ball of the season and his first home run since 4/29 vs. St. Paul.
Rochester began the third inning with another leadoff extra base hit. SS Richie Martin *picked up his first triple of the season, setting up LF *Darren Baker *two batters later. Baker lined an RBI single into right field for his 54th hit (ranks 4th in IL) and 19th RBI of the season. In the next at bat, 3B *Carter Kieboom reached on a throwing error by Toledo 3B Tyler Nevin, allowing Baker to reach second. The errors kept piling up for Toledo. 2B *Jake Alu *scored Baker on a ground ball to short which resulted in errors from both SS Corey Joyce and Hanifee. Rochester scored two runs on two hits and three errors in the third inning.
In both the second and third innings, Toledo worked the bases loaded against Red Wings' starter Jose Ureña. In both instances, Urena retired Toledo 2B Jermaine Palacios to keep his scoreless outing intact.
Rochester didn't record their next hit until the eighth inning, but the Wings kept Toledo off the board through all nine innings. Toledo outhit Rochester five to four, which takes the Wings to a 5-22 record when out-hit.
RHP Jose Ureña shined for Rochester in his best start of the season. Coming off a performance at Buffalo on 5/18 in which he allowed six earned runs in 4.2 innings, Urena went four scoreless innings and struck out four. RHP *Tommy Romero, *LHP *Alberto Baldonado *and RHP *Tyler Danish *came in for relief and continued to hold the Mud Hens scoreless in their combined fiveinnings pitched and striking out a total of five Toledo batters. Romero earned the win, his first of the season.
The Diamond Pro Player of the Game was awarded to RF Nomar Mazara after his multi-hit game that included a homer. The lefty is now 21-for-74 (.283) in his 22 games with Rochester this season with two homers and seven RBI.
The Red Wings and the Mud Hens will face off again tomorrow night for the third game of the series where Rochester will send RHP *Joan Adon *(1-3, 5.54) out to start on the mound. First pitch is set for 6:35 p.m.
Find the box score attached here.