Mazara Launches Game Winner, Wings Down Hens
Nomar Mazara's 9th-inning Three-Run Homer Propels Rochester to Third-Straight Win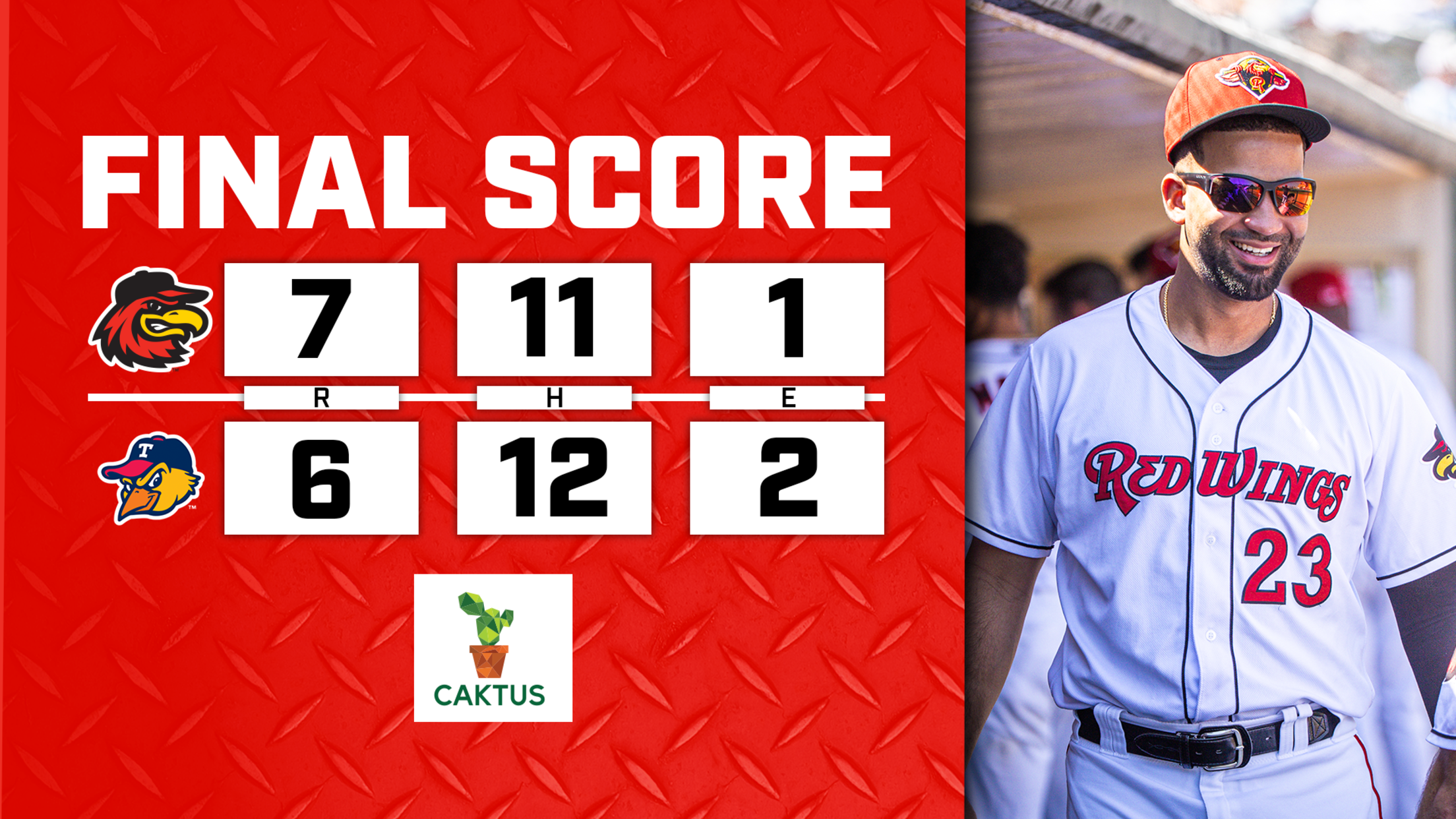 The Rochester Red Wings came from behind to win their third-straight game versus Toledo thanks to a ninth-inning rally which saw the Wings come from two down and post their first win of the season when trailing after eight innings of play. The Mud Hens got on the board in
The Rochester Red Wings came from behind to win their third-straight game versus Toledo thanks to a ninth-inning rally which saw the Wings come from two down and post their first win of the season when trailing after eight innings of play.
The Mud Hens got on the board in the first inning, scoring four runs. 3B Tyler Nevin and C Donny Sands drove in a run each. SS Corey Joyce picked up two more RBI with a double into right field, putting the Wings behind 4-0.
Rochester crossed the plate in the second when RF Nomar Mazara scored on an error, cutting the Wings' deficit to three. The Wings scored their next runs in the fourth when 2B Darren Baker grounded a two-RBI double off the first base bag to drive in Mazara and 1B Matt Adams. The double made it a one-run game until DH Franmill Reyes lined a game-tying single in the 5th, driving in LF Jake Alu.
Toledo re-took the lead, 5-4, in the bottom of the fifth off an RBI single from 1B Michael Papierski. Toledo would add on in the bottom of the 8th when RF Parker Meadows ended a 12-pitch at bat with an RBI single through the infield to make it 6-4.
After a walk to Kieboom and a double from Alu, Nomar Mazara would launch a go-ahead three-run homer to retake the lead in the bottom of the ninth which ultimately would decide the game. All three of Mazara's homers this season have given the Red Wings the lead and the squad posts a 3-0 record when the lefty launches a home run. This also marks back-to-back games with a long ball for Mazara.
RHP Joan Adon (1-3, 5.91) got the nod for Rochester tonight, working 3.2 innings allowing four earned, two walks and striking out six. RHP Luis Reyes, LHP Jose Ferrer, and RHP Amos Willingham came in on relief to pitch the remaining innings allowing a combined two runs and striking a total of two.
The Wings return to Fifth Third Field tomorrow for game four of the six-game series against Toledo, sending RHP Cory Abbott (2-4, 7.26) to toe the rubber against Mud Hens' starter RHP Reese Olsen (2-3, 7.11). First pitch is set for 7:05 p.m.
The Diamond Pro Player of the Game is RF Nomar Mazara with his ninth inning homer pushing the Wings to a 7-6 lead. Mazara went 1-for-3 with three RBI along with his homer, his second in back-to-back games.
Find the box score attached here.