Memorial Day: Tickets $5, Hot Dogs 50 cents
Red Wings Team Photo to the first 5,000 fans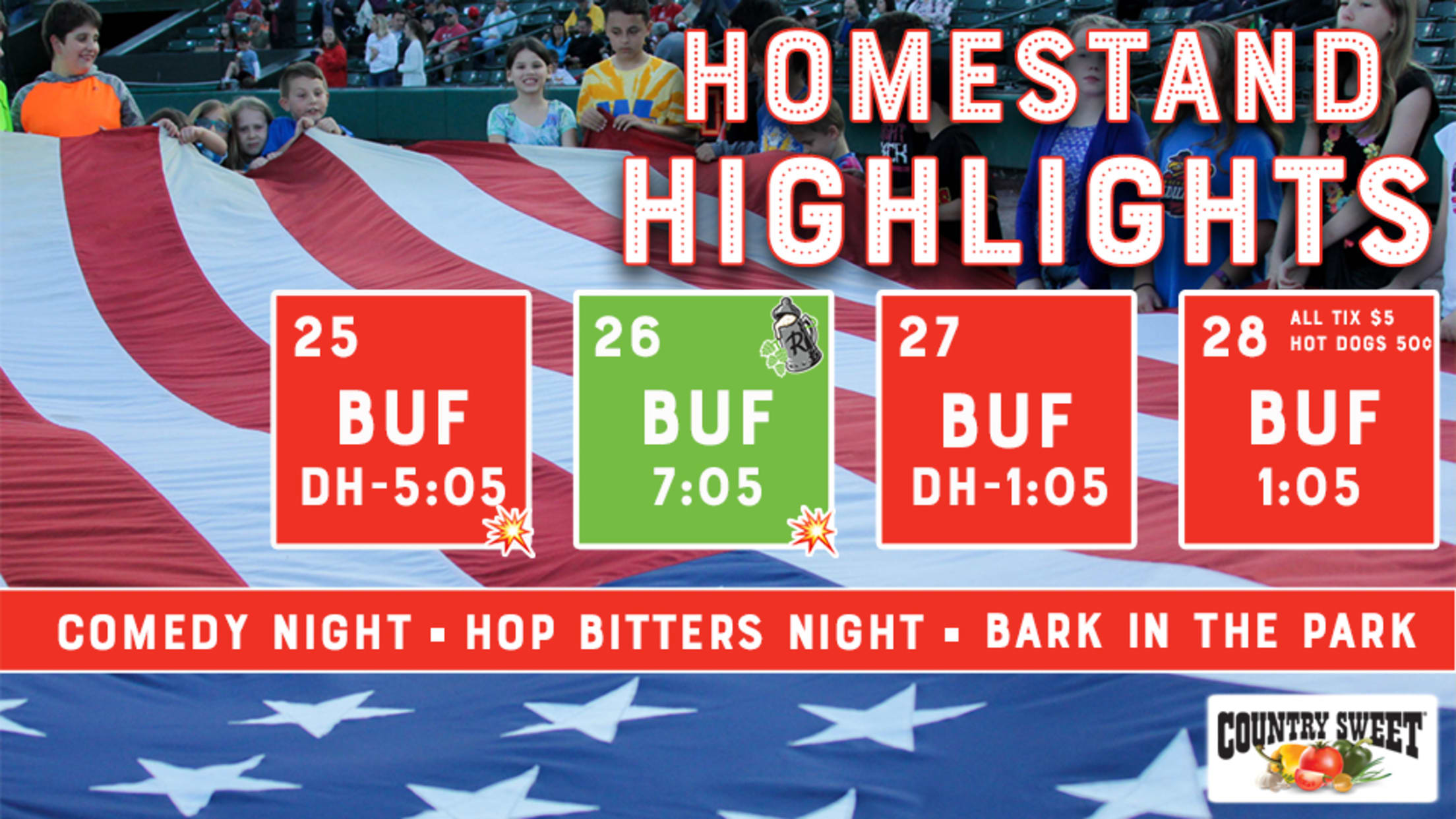 .Tickets to any game can be purchased at the Red Wings Ticket Office, over the phone at (585) 423-WING (9464) during normal business hours or around-the-clock at RedWingsBaseball.com. 
.Tickets to any game can be purchased at the Red Wings Ticket Office, over the phone at (585) 423-WING (9464) during normal business hours or around-the-clock at RedWingsBaseball.com.
MONDAY, MAY 28 (1:05 PM) vs. BUFFALO BISONS (Blue Jays)
Gates open at 12:00 pm.
MEMORIAL DAY MATINEE
- ALL tickets are just
$5
and hot dogs are
50 cents
presented by Zweigle's!
TEAM PHOTO GIVEAWAY
- The first 5,000 fans will get a Red Wings 2018 Team Photo courtesy of All-American Home Care!
KIDS EAT FREE
- The first 500 kids 12 and under will receive a FREE hot dog, snack item and soda courtesy of Basch & Nickerson LLP and Messenger Post Media
CLICK HERE TO PURCHASE TICKETS