Pride Night at Frontier Field is July 2
The first 500 fans will receive a Red Wings Pride Night T-shirt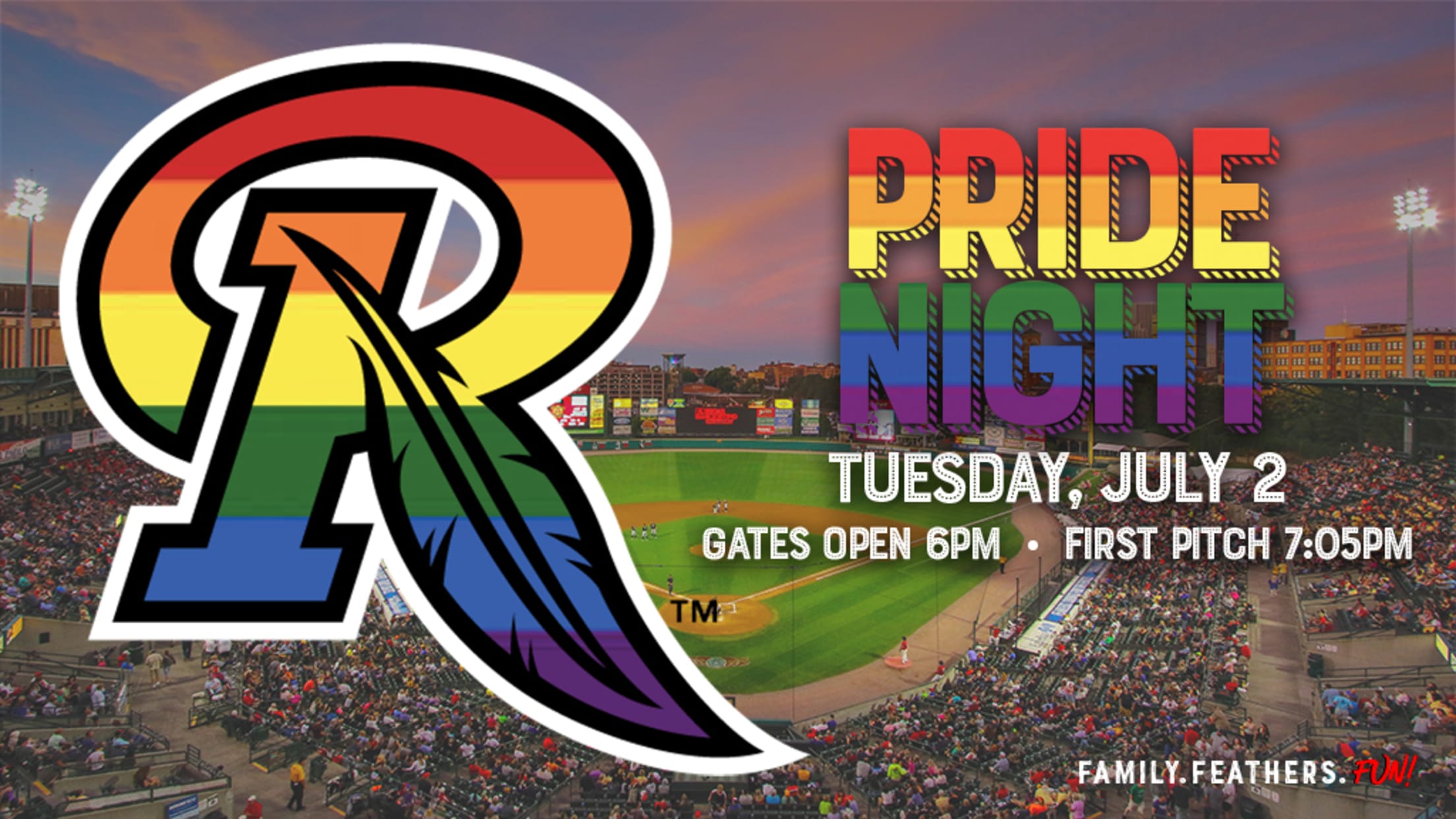 The Red Wings have teamed up with the Out Alliance for the first Pride Night at Frontier Field on Tuesday, July 2. Gates will open at 6:00 pm, with first pitch at 7:05. 
The Red Wings have teamed up with the Out Alliance for the first Pride Night at Frontier Field on Tuesday, July 2. Gates will open at 6:00 pm, with first pitch at 7:05.
The first 500 fans through the gates will receive a Red Wings Pride Night t-shirt presented by Zweigle's.
PURCHASE TICKETS
PRIDE PACK: The Wings are offering a Wings Pride adjustable cap AND a ticket to the game on July 2 for only $22. The Pride Pack will be available until June 30.
PURCHASE A PRIDE PACK
Representatives from The Out Alliance will also be in attendance throughout the game for fans who would like to receive more information.
"Baseball is America's pastime celebrated by many fans of various backgrounds for over a century," said Red Wings GM Dan Mason. "We want to make sure all fans in our community feel comfortable and welcome while enjoying Red Wings baseball at Frontier Field. We look forward to hosting Pride Night along with our friends at the Out Alliance and welcoming fans from the LGBTQ community. We are proud to join many other Minor League Baseball teams in this initiative this season."
Tickets for Pride Night or any remaining Red Wings home game this season can be purchased online at RedWingsBaseball.com, over the phone at (585) 423-WING (9464) or in-person at the Frontier Field Ticket Office.