Wings celebrate "The Sandlot" on August 31
Chauncey Leopardi aka Squints will be in attendence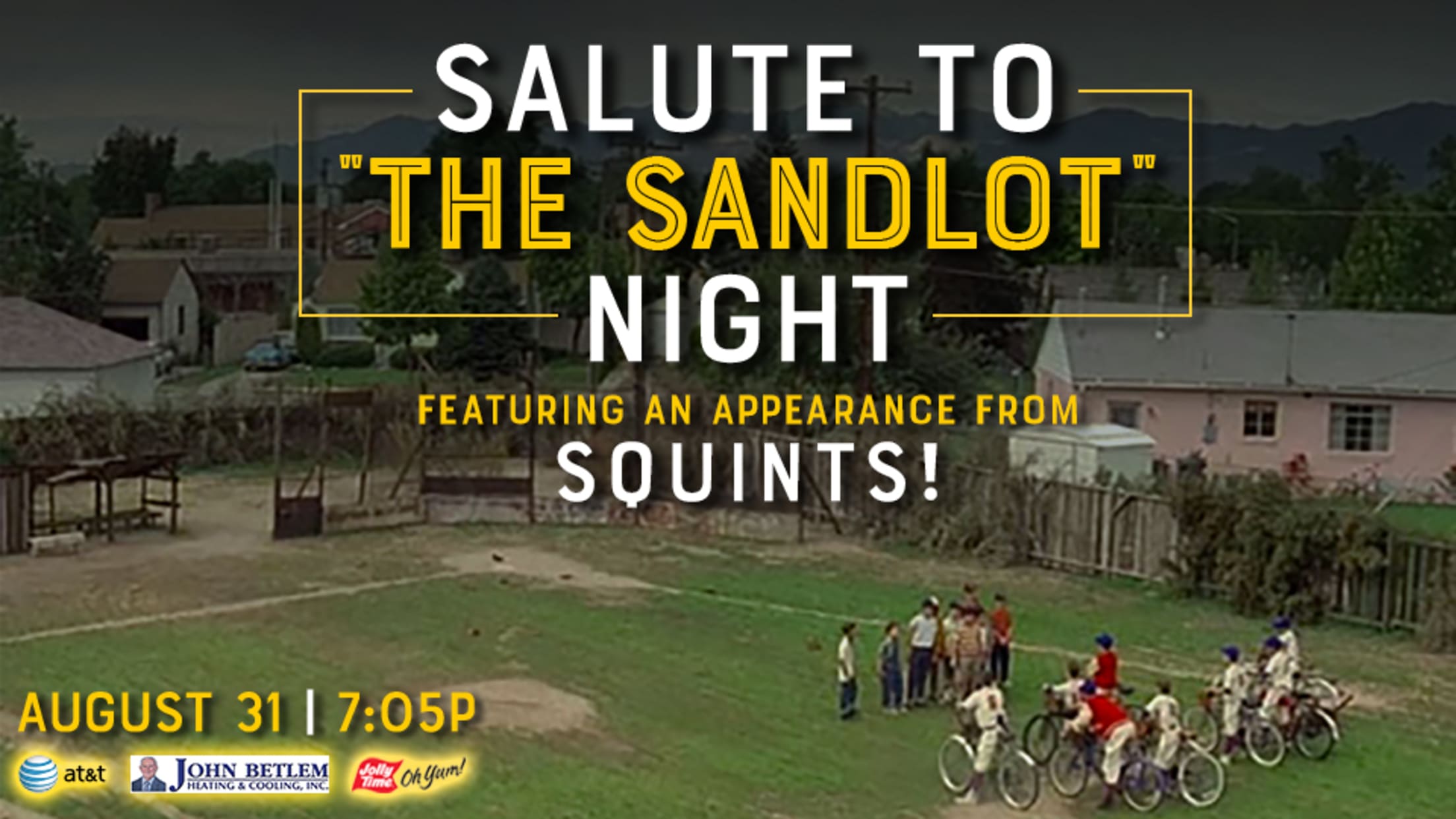 One of the best baseball movies of all time is turning 25 this year. On Friday, August 31 the Red Wings are hosting Salute to "The Sandlot" Night featuring an autograph/photo appearance from Chauncey Leopardi who played Squints in the film presented by AT&T, Jolly Time Popcorn and John Betlem
One of the best baseball movies of all time is turning 25 this year. On Friday, August 31 the Red Wings are hosting Salute to "The Sandlot" Night featuring an autograph/photo appearance from Chauncey Leopardi who played Squints in the film presented by AT&T, Jolly Time Popcorn and John Betlem Heating & Cooling.
After the game is our annual Family Campout* presented by Meyer's RV Superstores and Dunkin' Donuts, where we will be showing the movie on the videoboard.
Leopardi will sign autographs and pose for photos from 6:00 - 6:40 pm and again from 7:15 - 8:00 pm. Fans will need to purchase autograph and/or photo tickets for this appearance once inside the gates on August 31. The cost will be $10 for an autograph ticket, $10 for a photo ticket or $15 to get both an autograph and photo with Squints.
Throughout the game, we'll be playing clips from the movie as well as some fun, themed in-game promotions.
Dress like your favorite character from "The Sandlot" - you might "catch" one of these awesome S Preston t-shirts or prints entitled "Squints' True Love." The t-shirt and print features Wendy Peffercorn and the magical summer of 1962.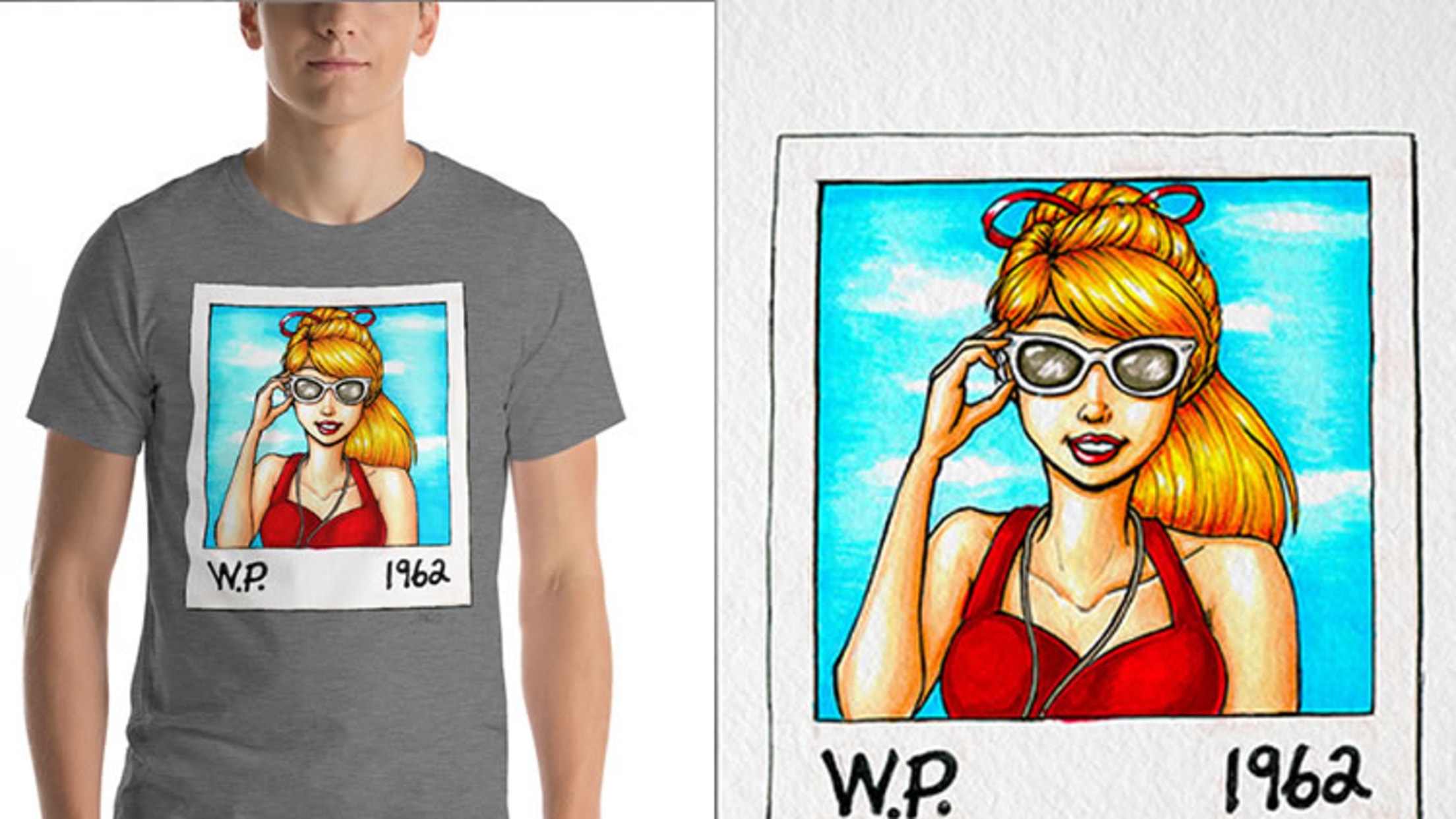 Special thanks to S Preston Art + Designs, check out minimalist ballpark and mascot art, and plenty of other cool art at his website SPrestonDesigns.com
After the game, we'll have a post-game fireworks show courtesy of the Local Toyota Dealers.
BASEBALL EQUIPMENT DRIVE
Have some old baseball gloves, balls, bats, other gear? We will be holding an equipment drive on this night to benefit Baseball Miracles - a not-for-profit team of baseball and softball instructors who join together to teach boys and girls with economic and environmental disadvantages throughout the world. They strive to reach out especially to the youth who have never played the game. At no cost, Baseball Miracles provide instruction, gloves, bats, hats, shirts, and memories.
Currently, their greatest needs are gloves, baseballs and wiffleball equipment.
Red Wings Coach Mike McCarthy is heavily involved in the organization: "Baseball Miracles is a non-profit that helps underprivileged youth get baseball equipment and instruction. I've been blessed to grow through baseball as a player and coach but most important are the life lessons I have been taught. I am grateful for the opportunity to serve our youth through the game of baseball as a member of Baseball Miracles."
*All fans planning to campout after the game can move their cars into the VIP parking lot after the game and at that point can bring in all tents, sleeping bags, etc. In the morning there will be an assortment of bagels and coffee from Dunkin' Donuts.