Wings Fall 8-5 In Friday Night Showdown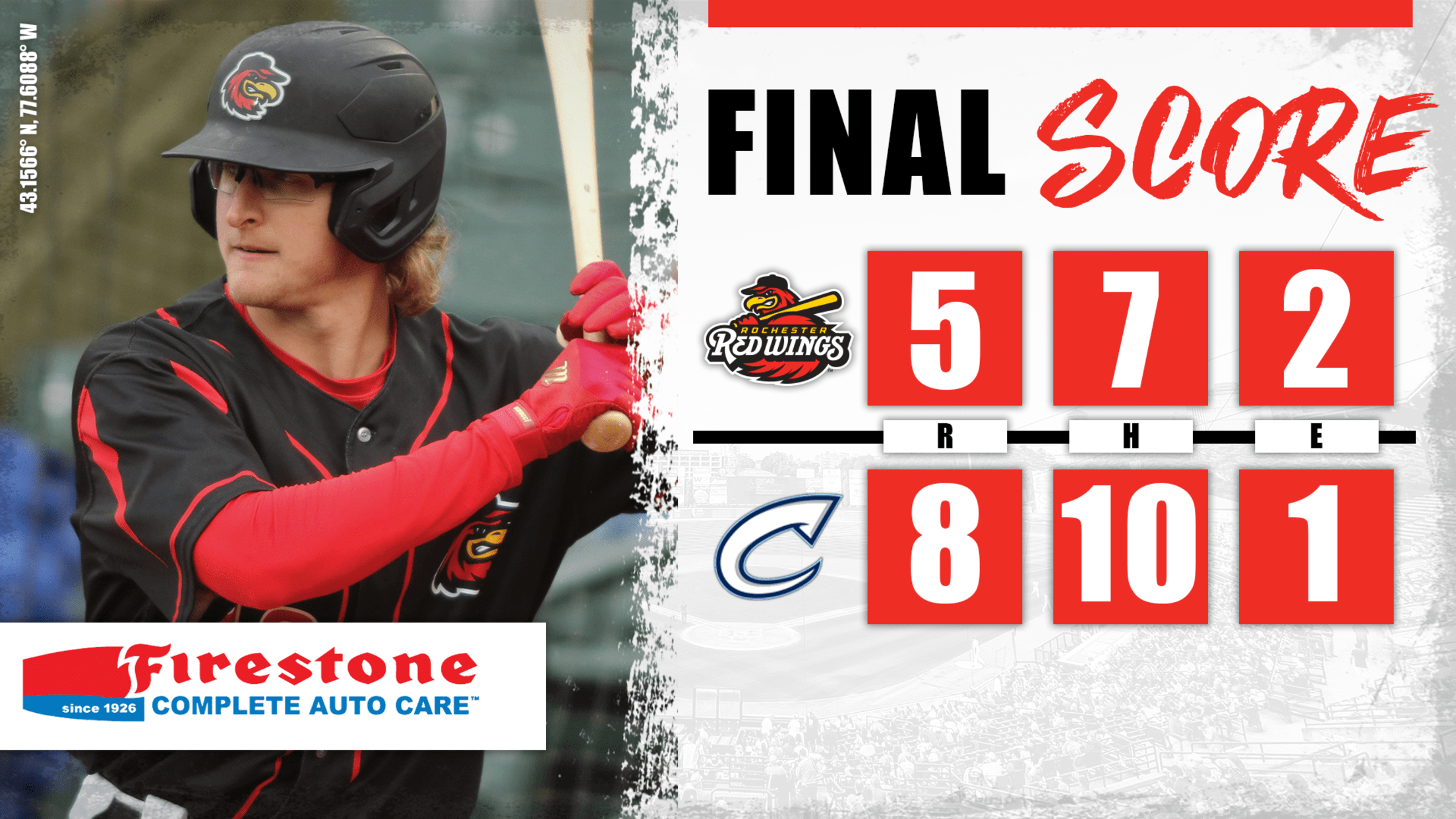 The Rochester Red Wings fell 8-5 to the Columbus Clippers Friday night, giving the Clippers a 4-0 series lead. RHP Jefry Rodriguez got his first start since June 24, giving up three hits and three runs (two earned) in two innings of work. The Dominican Republic-native's two earned runs allowed
The Rochester Red Wings fell 8-5 to the Columbus Clippers Friday night, giving the Clippers a 4-0 series lead.
RHP Jefry Rodriguez got his first start since June 24, giving up three hits and three runs (two earned) in two innings of work. The Dominican Republic-native's two earned runs allowed were his most in a game since July 9.
The Wings found themselves in a 6-1 hole by the third inning, with their first run coming on an RBI groundout from SS C.J. Abrams. Columbus used an RBI double, an RBI single, and a Trenton Brooks three-run homer to go up by five runs in the third. 1B John Nagowski logged an RBI double in the fourth and CF Andrew Stevenson had an RBI single in the fifth to cut the lead to 6-3. Nagowski then homered in the sixth to make it a one-run game, but the Wings' comeback ultimately fell short for the second game in a row. Nagowski's long ball was his first in Triple-A since May 15 with Gwinnett, and it ended Rochester's five-game streak without a home run.
Stevenson extended his hitting streak to four straight games in Friday's loss, going 2-for-4 at the plate with an RBI.
The Clippers pulled away in the eighth, scoring two runs on an RBI single from Will Brennan after C.J. Abrams made a throwing error.
RHP Connor Sadzeck made his Red Wings debut, allowing one hit in one inning of action. RHP Tyler Clippard and LHP Carson Teel both saw the mound, holding the Clippers scoreless until RHP Reed Garrett gave up a pair of late runs.
Rochester will send RHP Franklyn Kilome to the mound on Saturday at 5:05 p.m. with a chance to make it a 4-1 series against Columbus.