Wings' Salute to Groundhog Day Night June 29
Punxsutawney Phil will be at Frontier Field and available for photos
Watch out for that first step as you head out to the ballpark on Friday, June 29…it could be a doozy! The Red Wings will be welcoming Punxsutawney Phil to Frontier Field for Salute to Groundhog Day Night in celebration of the 25th anniversary of the timeless Bill Murray movie presented
Watch out for that first step as you head out to the ballpark on Friday, June 29…it could be a doozy!

The Red Wings will be welcoming Punxsutawney Phil to Frontier Field for Salute to Groundhog Day Night in celebration of the 25th anniversary of the timeless Bill Murray movie presented by Pigtails and Crewcuts, M&T Bank, The Exchange and Brickwood Grill.
BUY TICKETS HERE
We made the trek to Punxsy for the announcement:
#BREAKING: Punxsutawney Phil predicted 6 more weeks of winter this morning AND forecasted his trip to Frontier Field on June 29 to headline Salute to Groundhog Day Night!

Deets: https://t.co/JH7u4Vv4PU pic.twitter.com/0T4F0v4yha

— Rochester Red Wings (@RocRedWings) February 2, 2018
MEET PUNXSUTAWNEY PHIL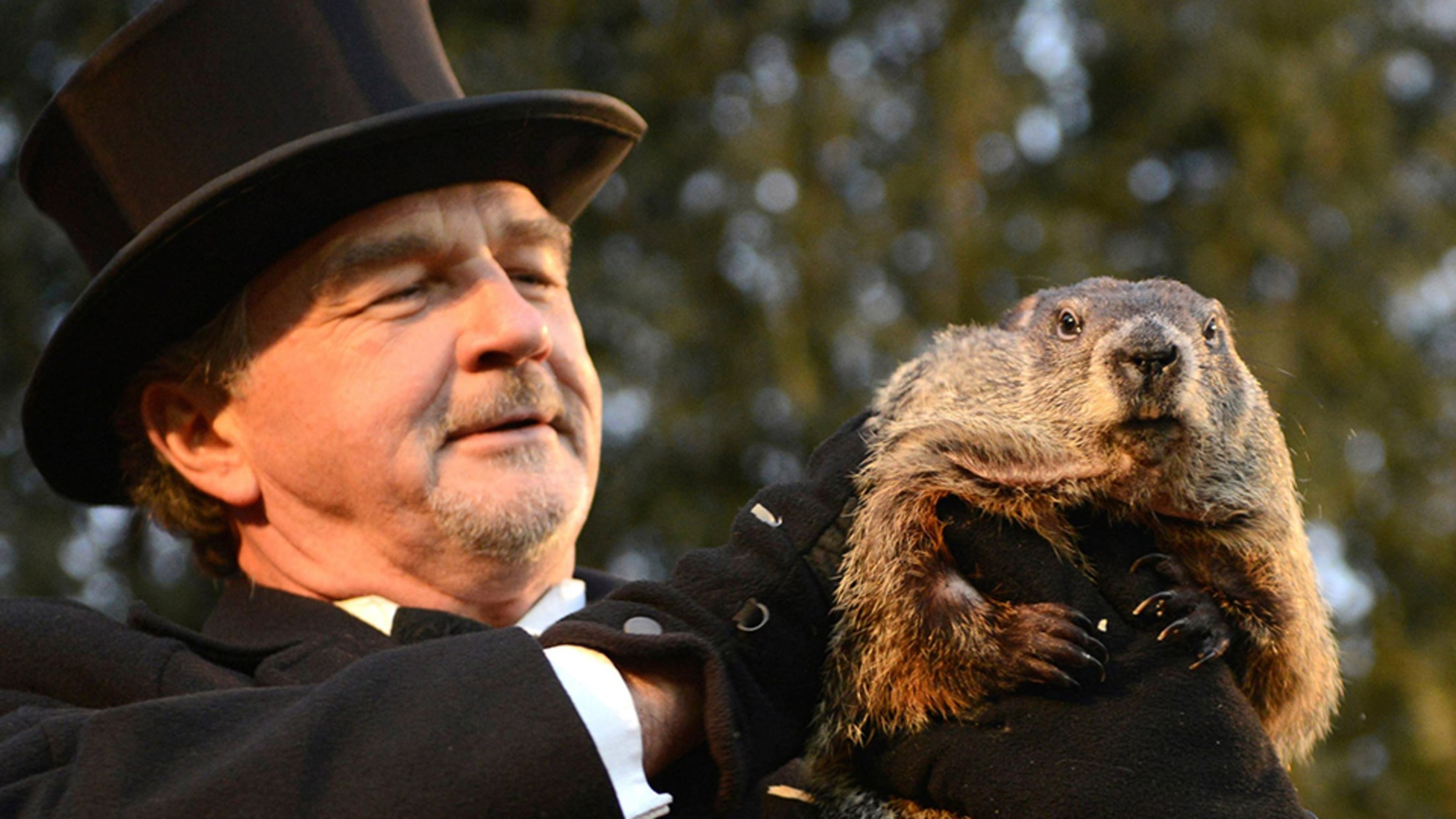 Wait, THE Punxsutawney Phil will be in attendance? BING!
The world's most famous weatherman along with a host of his tuxedoed and top-hatted handlers will be available for photos (and perhaps a weather tip or two) in the Red Wings Hall of Fame located on the first base concourse before the game.

SPECIALTY JERSEYS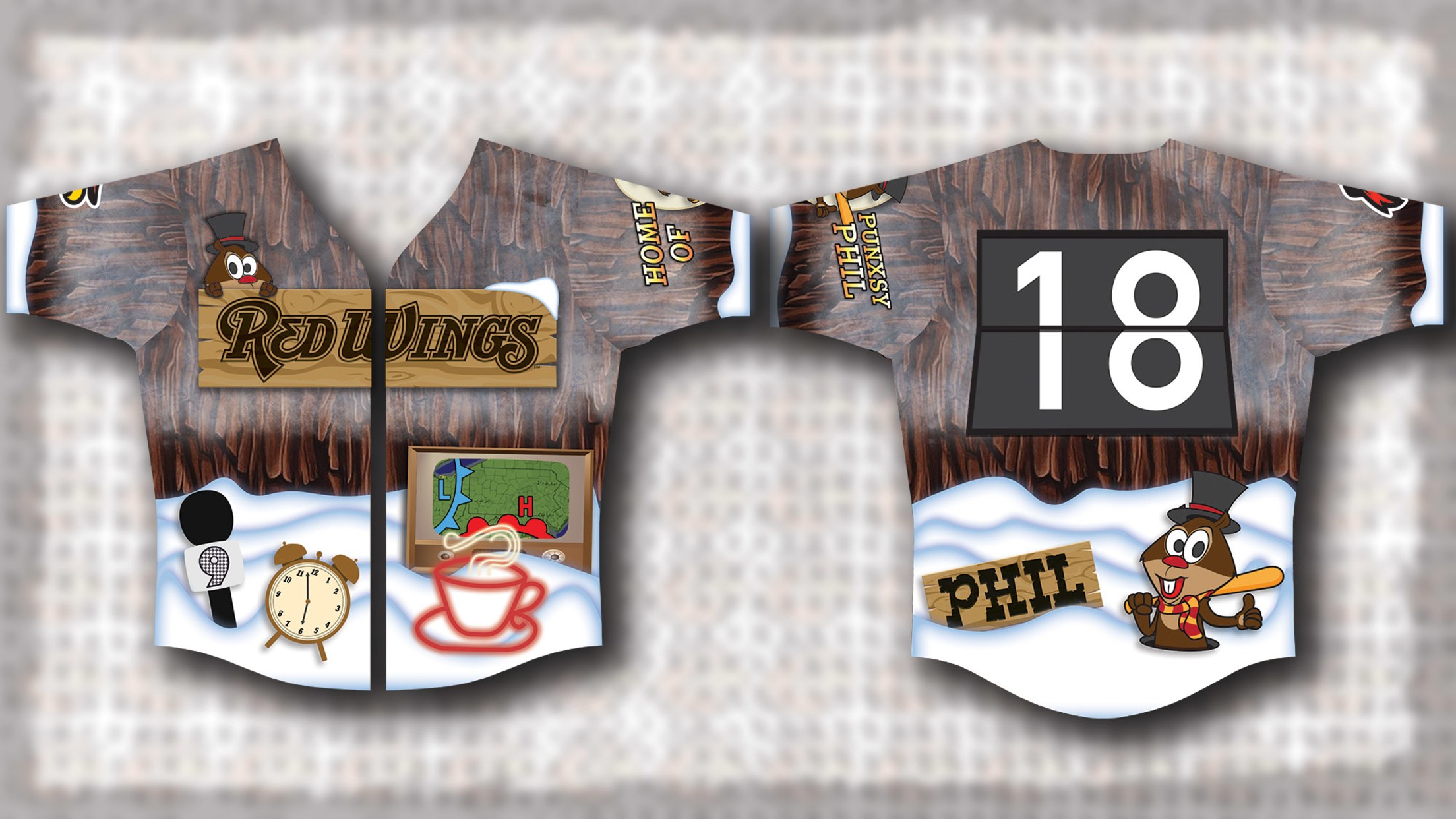 The Wings will be wearing these one-of-kind jerseys that will be auctioned off with proceeds benefitting the Red Wings Community Foundation. We've partnered with LiveSource for all of our jersey auctions in 2018. Simply download the LiveSource app in the App Store or Google Play to bid! The auction will go live at 6:00 pm on June 29.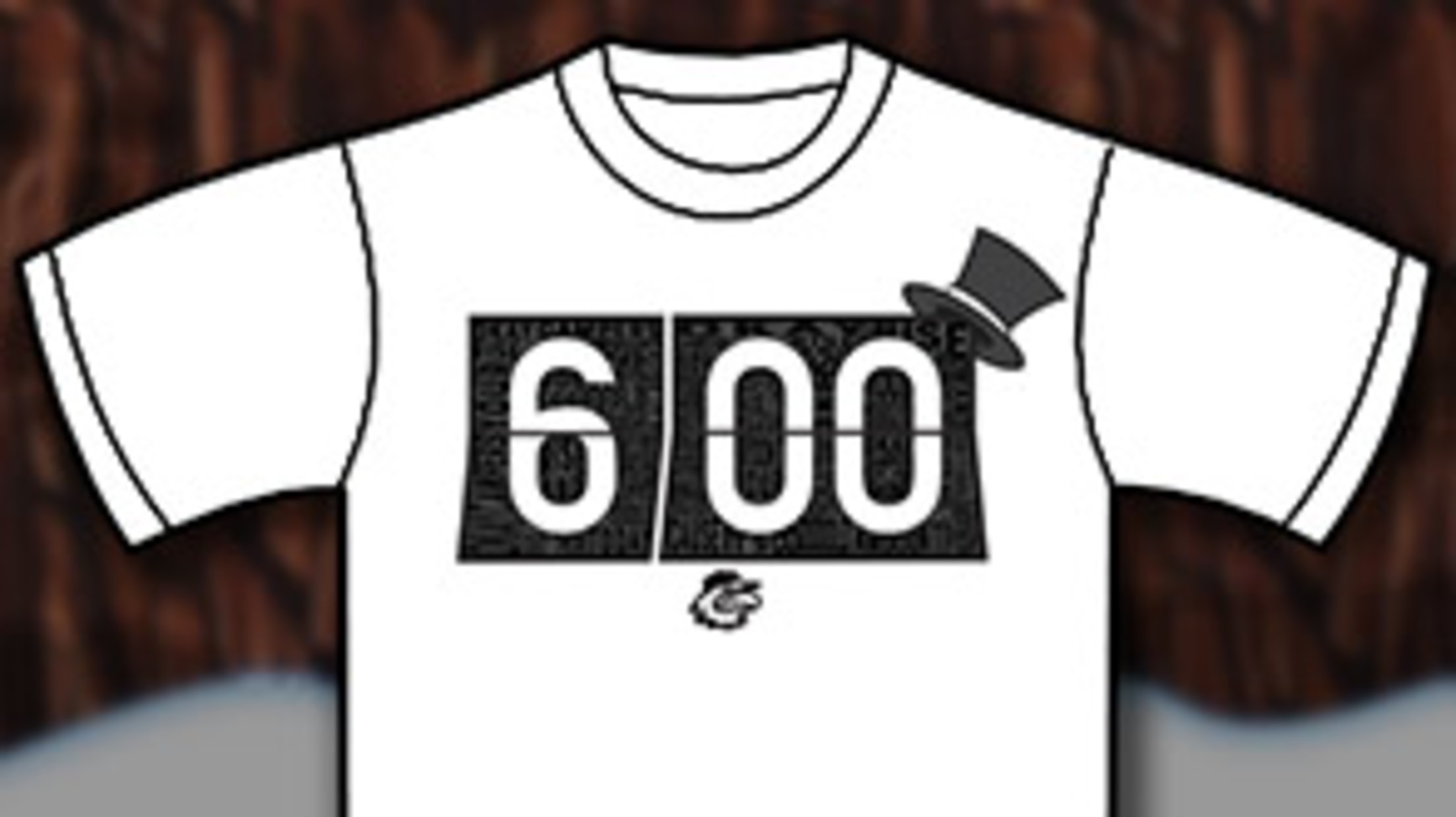 T-SHIRT GIVEAWAY
We also have a Groundhog Day T-shirt giveaway planned…but don't worry about being one of the first 1,000 fans through the gates. Just be in your seat by game time for your chance to snag yourself one, or if you're lucky, maybe even two!
CLICK HERE TO SEE LARGER IMAGE
Stay tuned for more updates but after a night filled with Groundhog Day fun, we guarantee you'll be wishing you could relive the night over and over and over again!
All single game tickets for the 2018 season will go on sale beginning February 15 online only. The Red Wings Ticket Office will open on Friday, March 23 for our 2nd annual Baseball's Back Bash!