River Cats fall to Bees in series finale
Bees' strong pitching quiets River Cats offense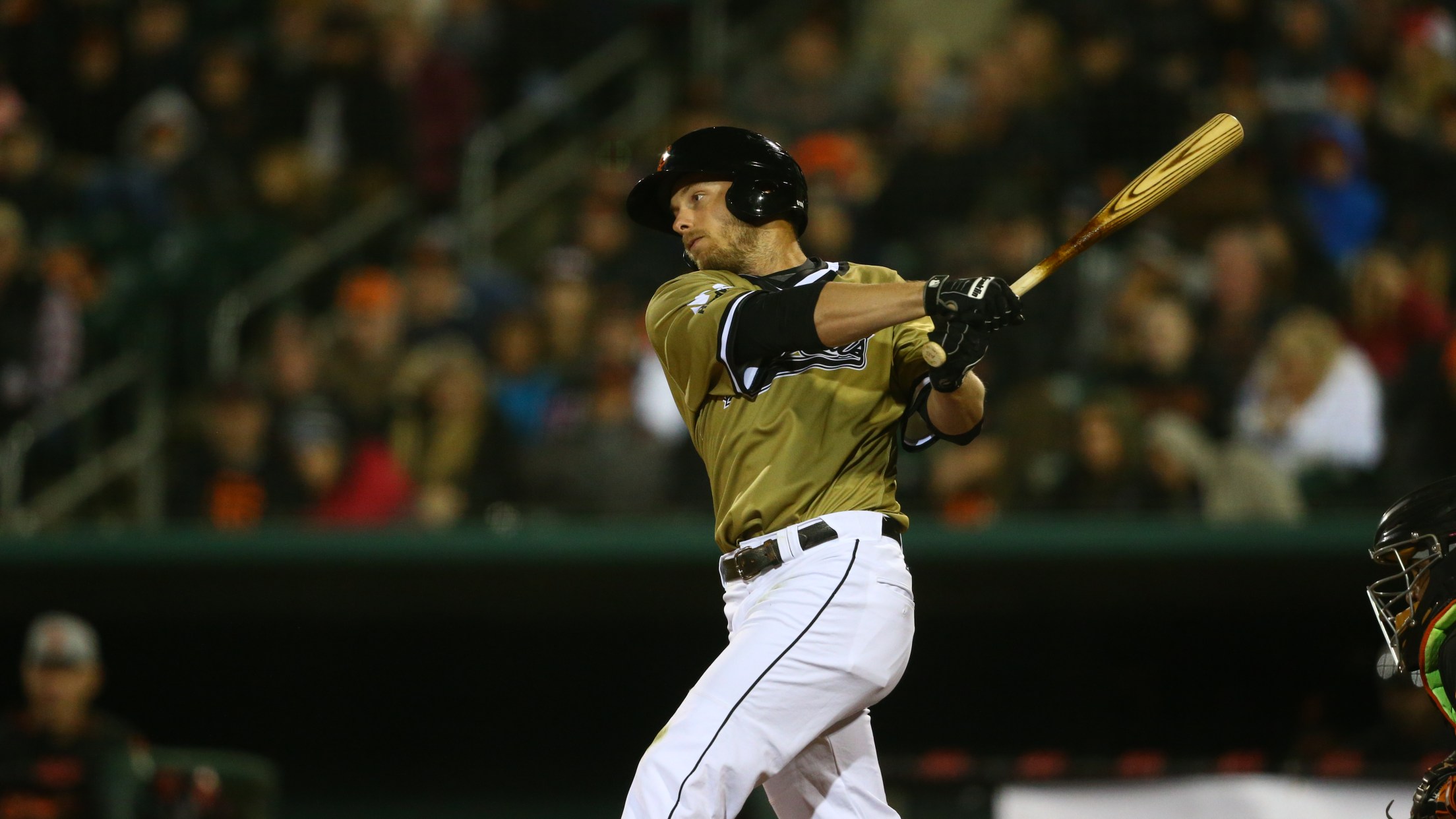 (Ralph Thompson 916-813-3236)
WEST SACRAMENTO, CA - The Sacramento River Cats (18-17) dropped the last of a four-game series 9-2 against the Salt Lake Bees (22-14) on Friday evening
WEST SACRAMENTO, CA - The Sacramento River Cats (18-17) dropped the last of a four-game series 9-2 against the Salt Lake Bees (22-14) on Friday evening
Bees left-hander John Lamb struck out seven River Cats in 4.1 innings and only allowed one hit, a double to Austin Slater in the fourth inning.
River Cats starter Matt Gage allowed six earned runs and nine hits in his first home start for the River Cats, but he did manage to find a groove as half of his total outs were strikeouts. Gage struck out eight batters in 5.1 innings pitched.
After Lamb left the game in the fifth inning, the River Cats got on the board with a two-RBI triple from Orlando Calixte.
The River Cats take on the Tacoma Rainiers for a five-game series beginning on Saturday night at Raley Field. Right-hander Dereck Rodríguez (2-0, 3.45) looks to stay hot coming off a four-hit, six strikeout performance in Fresno. He'll face southpaw Roenis Elías (1-1, 4.09). First pitch is set for 7:05 p.m. (PT). Catch all of the action live online at rivercats.com, on the MiLB First Pitch app, and on the air on Money 105.5 FM.
Additional Notes
• After knocking his second triple of the season, Calixte is now tied with Chase d'Arnaud and Slater for the team lead.
• San Francisco Giants 2016 ninth-round pick Caleb Baragar made his Triple-A debut on Friday and pitched a scoreless eighth inning after being promoted from Advanced-A San Jose.
• Slater went two-for-four with two doubles bringing him up to fifteen on the season, putting him in a tie for first in the PCL in that category.