River Cats forge comeback but fall late to Aces
Shaw, Garcia each homer as team crawls back from five-run deficit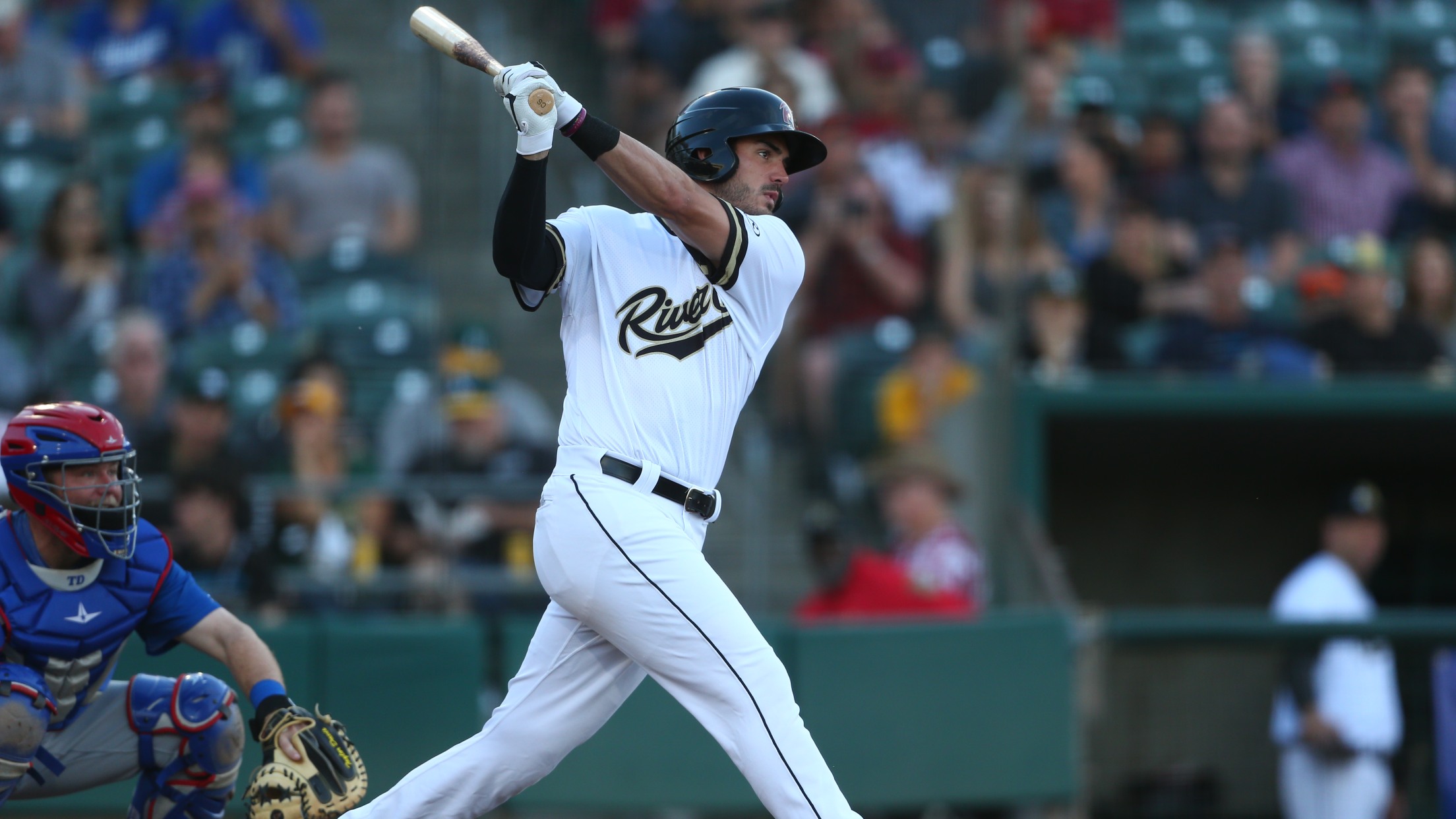 (Ralph Thompson Anysportphoto.com)
West Sacramento, Calif. -- The Sacramento River Cats (44-42) trailed 5-0 after two innings but made a ballgame out of it on Independence Day, though it was the Reno Aces (38-48) coming out on top 6-5.River Cats starter Yoanys Quiala had a rough first inning, which lasted more than 30
West Sacramento, Calif. -- The Sacramento River Cats (44-42) trailed 5-0 after two innings but made a ballgame out of it on Independence Day, though it was the Reno Aces (38-48) coming out on top 6-5.
River Cats starter Yoanys Quiala had a rough first inning, which lasted more than 30 pitches and resulted in four runs for the Aces. They'd add another run on a solo homer in the second inning, but it would be the River Cats who'd score the next five runs to execute a successful comeback.
Chris Shaw launched a three-run homer, his eighth of the year, in the sixth inning to cut the lead down to just two. And then after a seventh-inning RBI groundout from Henry Ramos brought the River Cats within one, first baseman Aramis Garcia made it a brand new ballgame with this 12th home run of the season. Unfortunately, Reno would scratch across a run in the bottom half of the eighth and hold off Sacramento in the ninth.
Right-hander Dereck Rodríguez (1-0, 3.52) will be making his first start for the River Cats since being optioned from San Francisco on July 1, while the Aces are sending righty Taylor Widener (6-4, 7.85) to the bump. First pitch is set for 7:05 p.m. (PT). Catch all of the action live online at rivercats.com, on the MiLB First Pitch app, on Money 105.5 FM.
Additional Notes
• The River Cats defense, who led the league in errors for most of the season, have now been passed up by the Salt Lake Bees thanks to five consecutive mistake-free games from Sacramento. The mark is two shy of a record seven straight set back in 2009.
• The offense can tie a season-best nine consecutive games with a home run if they clear the fence Friday in Reno. Though they'll need an additional seven beyond that if they want to break the all-time franchise record established in 2004.