Back To Business At The Ballpark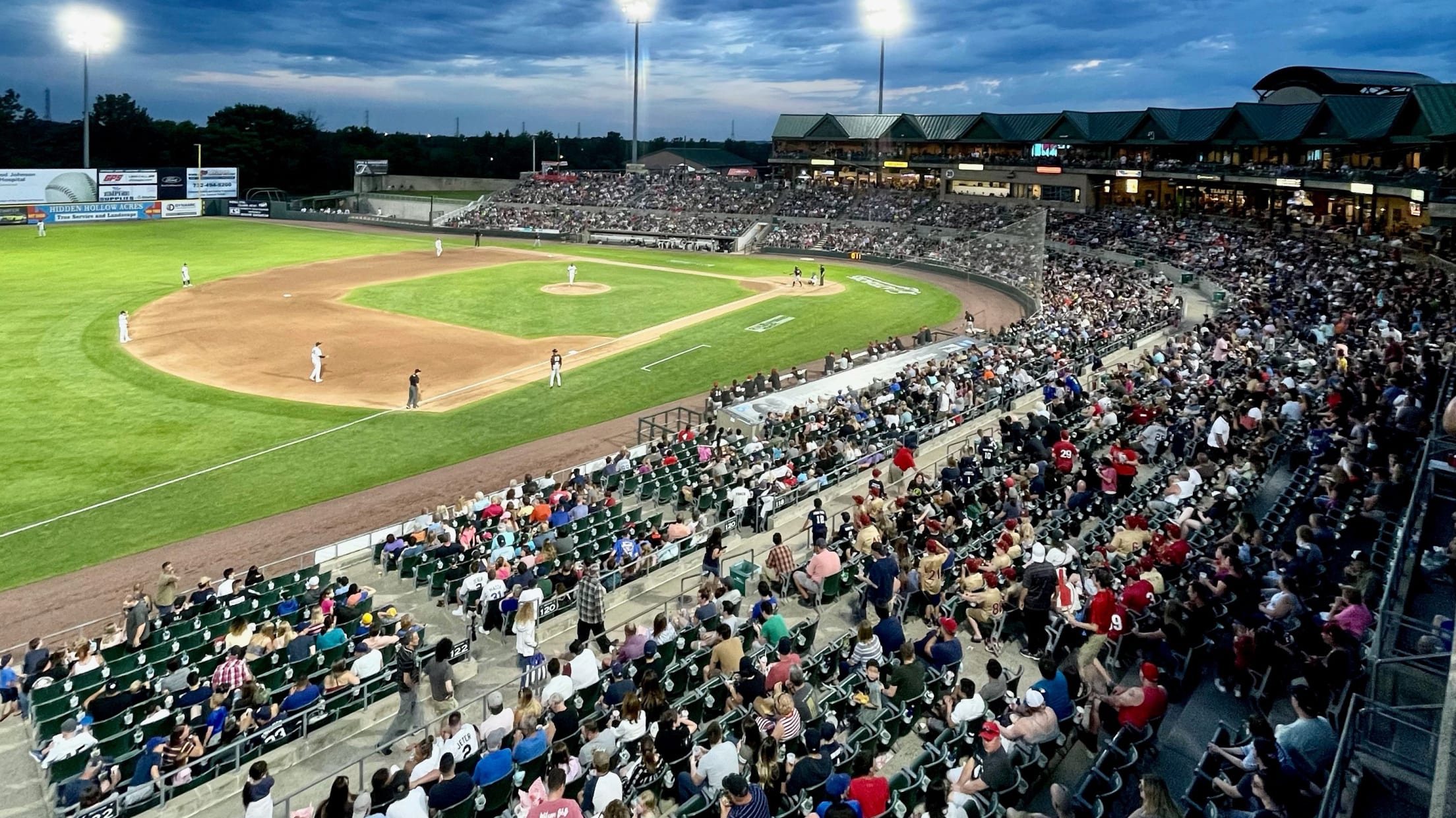 Bridgewater, New Jersey – The Somerset Patriots, the New York Yankees Double-A affiliate, welcomed 19,367 fans to TD Bank Ballpark from June 18th-20th for an average of 6,400 for the weekend. "It was great to see our fans, old and new, out at the ballpark in force," said the team's
Bridgewater, New Jersey – The Somerset Patriots, the New York Yankees Double-A affiliate, welcomed 19,367 fans to TD Bank Ballpark from June 18th-20th for an average of 6,400 for the weekend.
"It was great to see our fans, old and new, out at the ballpark in force," said the team's President/General Manager Patrick McVerry. "We've all waited for the opportunity to get back to a full ballpark with the sights and sounds of families having fun enjoying America's favorite pastime."
6️⃣,8️⃣3️⃣9️⃣

We've got a Sunday afternoon sellout! pic.twitter.com/SlaYeiypXx

— Somerset Patriots (@SOMPatriots) June 20, 2021
Since opening their home in June of 1999, the Patriots have averaged over 5,200 fans per game and over 360,000 fans per season. That consistency has put the team among the top drawing minor league franchises throughout the country.
This past weekend was the first time since September 22, 2019 that the ballpark welcomed over 6,000 people to a game. Due to COVID-19, the Patriots played in front of the allowed 500 people at the ballpark in a team run professional series in 2020. The Patriots opened the 2021 season at a 30% maximum capacity due to social distancing needs and New Jersey safety guidelines for outdoor events.
With the team now operating at full capacity, the Patriots are back to selling group events, all of the available individual tickets, and even more ticket plans for the remainder of the season.
"We look forward to seeing what the rest of this year will be now that we are able to operate more in line with how we've done in the past," McVerry added. "A big part of our partnership with the Yankees is that the excitement level around the Patriots has increased dramatically. More people want to be able to come out to see the stars of tomorrow and enjoy everything we have to offer at the ballpark. We want to let people know we are here and ready to accommodate them."
The Patriots have a busy schedule coming up for the month of July that will include four fireworks shows and several promotional nights at the ballpark.
About the Somerset Patriots
The Somerset Patriots are the New York Yankees Double-A Affiliate and develop today's top minor league talent into the pinstriped superstars of tomorrow for MLB's winningest team. The Patriots compete in the Double-A Northeast League and play their home games at TD Bank Ballpark in Bridgewater, NJ, where fans of all ages and levels of baseball fandom get to enjoy the unique experience that is minor league baseball.
To learn more, visit:__www.somersetpatriots.com.