Patriots To Be At Full Capacity Beginning May 28th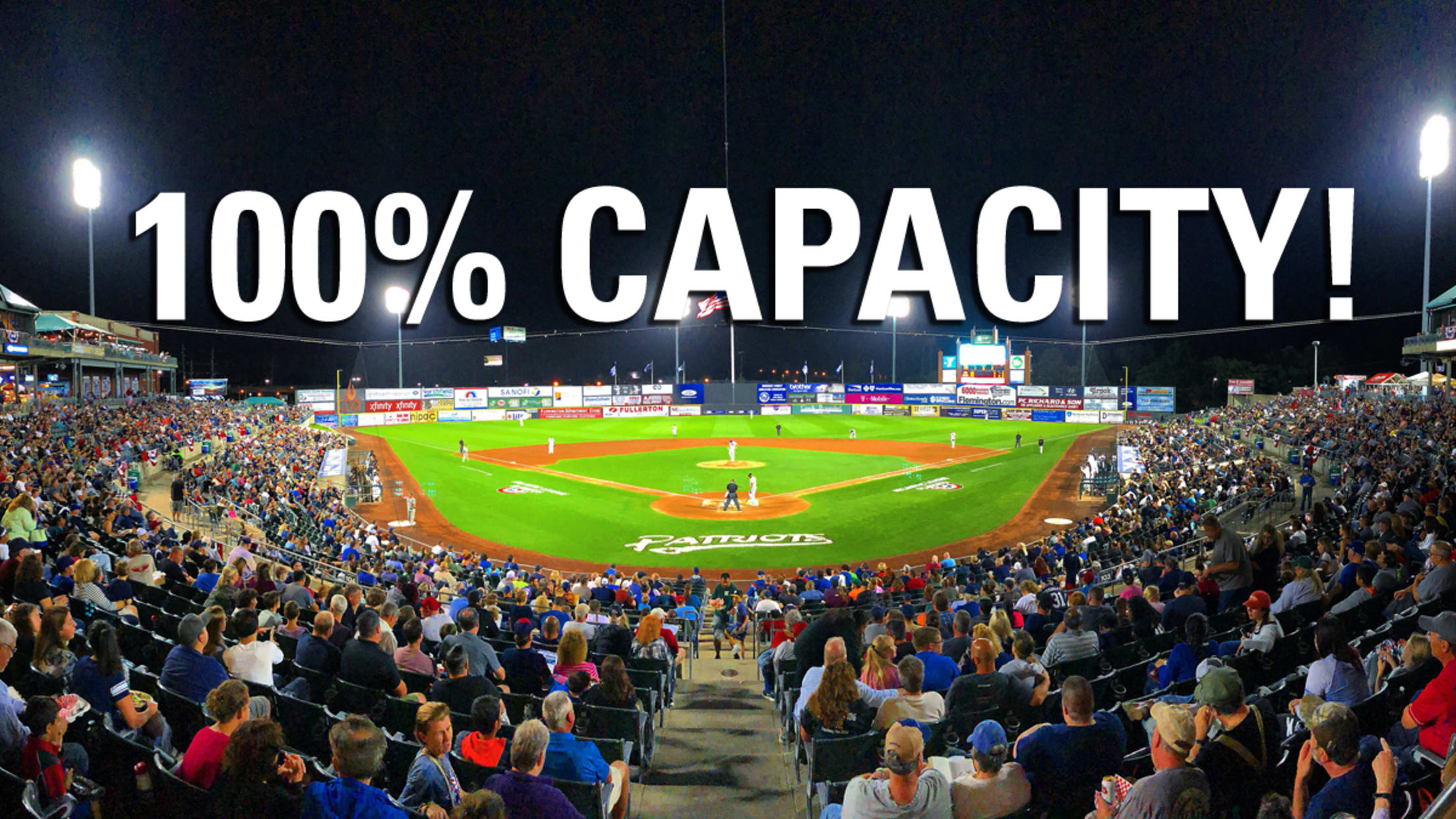 Bridgewater, New Jersey – With Governor Murphy's Executive Order lifting the requirement for maintaining six-foot social distancing for outdoor settings, the Somerset Patriots, the New York Yankees Double-A Affiliate, will operate at 100% capacity at TD Bank Ballpark beginning on Friday, May 28th. "We are very excited about the opportunity
Bridgewater, New Jersey – With Governor Murphy's Executive Order lifting the requirement for maintaining six-foot social distancing for outdoor settings, the Somerset Patriots, the New York Yankees Double-A Affiliate, will operate at 100% capacity at TD Bank Ballpark beginning on Friday, May 28th.
"We are very excited about the opportunity to fully open the ballpark for our fans and thank Governor Murphy and his administration for this decision," said team President/General Manager Patrick McVerry. "Like a lot of people, we've waited for this day for a long time. Since the news came down that we were joining the Yankees family, we wanted to be able to welcome all the people that were unbelievably excited to come out and see New York's future stars here. It will be great to be able to finally see packed ballparks with families and our entire community together again."
NEW: Effective May 28th, we will lift the requirement for maintaining six feet of social distancing in indoor and outdoor settings.⁰⁰Per @CDCgov guidance, social distancing will continue to be required in settings where masking is required. pic.twitter.com/YzxzIVkDx8

— Governor Phil Murphy (@GovMurphy) May 24, 2021
All remaining tickets will be made available for the games from Friday, May 28th through Sunday, June 20th beginning at noon on Tuesday, May 25th. The remaining games for the season will be made available at 100% capacity in the coming days.
Tuesday, May 25th through Thursday, May 27th games will still require social distancing as per New Jersey state guidelines. Games without social distancing requirements begin on Friday, May 28th.
Tickets can be purchased at somersetpatriots.com. All tickets that have already been purchased for May 28th through June 20th are still valid in their current seat location. Starting with the July 6th game, all season ticket holders will be moved back to their originally reserved location. Our ticket operations staff will be in touch regarding this transition shortly.
Fans that have any questions or concerns regarding social distancing at the ballpark can e-mail [email protected].
With New Jersey's previous guideline changes, masks are also now optional for Patriots games and other TD Bank Ballpark events. However, masks will still be required for indoor spaces at the ballpark including the Team Store, restrooms, and the Ticket Office lobby until the Friday, May 28th game.
About the Somerset Patriots
The Somerset Patriots are the New York Yankees Double-A Affiliate and develop today's top minor league talent into the pinstriped superstars of tomorrow for MLB's winningest team. The Patriots compete in the Double-A Northeast League and play their home games at TD Bank Ballpark in Bridgewater, NJ, where fans of all ages and levels of baseball fandom get to enjoy the unique experience that is minor league baseball.
To learn more, visit: somersetpatriots.com.