Cardinals unveil new Victory Blue, red uniforms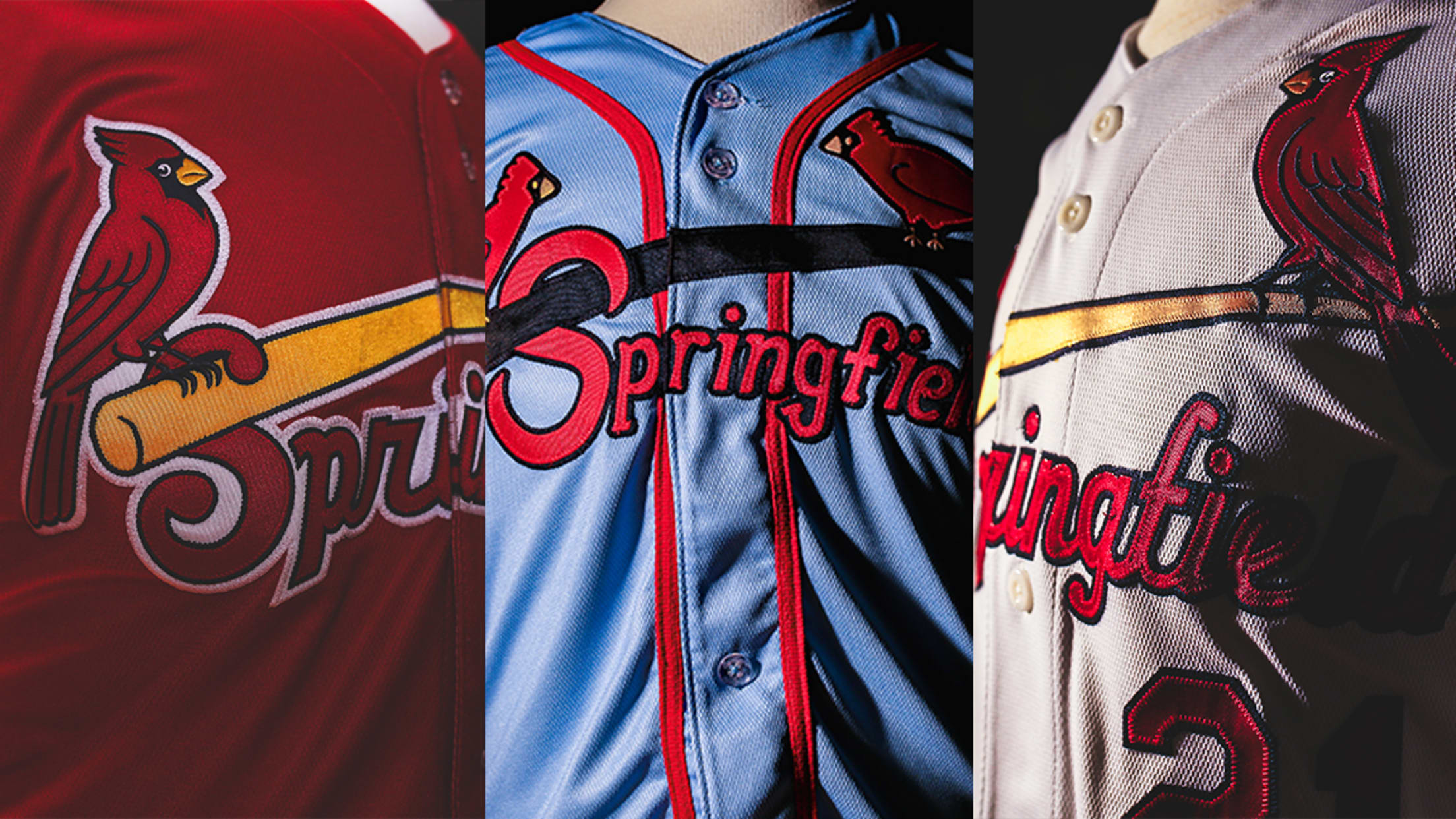 SPRINGFIELD, Mo. – Victory Blue is here to stay. The Springfield Cardinals will open up their 16th season on May 4, 2021 with a brand new uniform rotation. The new lineup will feature the Cardinals traditional and classic home whites in addition to making the 2019 Victory Blue alternate jersey
SPRINGFIELD, Mo. – Victory Blue is here to stay.
The Springfield Cardinals will open up their 16th season on May 4, 2021 with a brand new uniform rotation. The new lineup will feature the Cardinals traditional and classic home whites in addition to making the 2019 Victory Blue alternate jersey a permanent uniform. The team is also introducing a new red uniform that features the iconic Springfield Birds on the Bat on a red jersey for the first time in team history.
The new Victory Blue uniforms, designed to be worn both at home and on the road, pay homage to Springfield's baseball history with the 1930s-style "Springfield" across the chest as worn by players like Stan Musial when the city's team competed in the Western Association, winning championships in 1932 and 1937. Two retro-style birds are perched on a black bat with red piping and a classic STL logo on the right sleeve, tying generations of Cardinals fans together in one timeless look.
"The Springfield Victory Blue uniform not only embraces the history of Cardinals baseball in Springfield, but it quickly became clear in 2019 when we debuted this design that this was a true fan favorite in both Springfield and throughout Cardinals Nation," Springfield Cardinals Vice President and General Manager Dan Reiter said. "Our top goal as Springfield's Minor League team is to make the fan experience the best in baseball for the Best Fans in Baseball, and our Victory Blue uniform becoming a permanent part of our identity helps accomplish that goal. It's going to be fun to watch all the future St. Louis Cardinals get their first taste of the Victory Blue Birds on the Bat right here in Springfield."
A nod to the St. Louis Cardinals Spring Training look, the Springfield Cardinals new red Birds on the Bat uniform embraces the defining Cardinals Red color and combines it with the iconic Birds on the Bat logo and a white STL logo on the right sleeve. It will primarily be a road uniform with intermittent home appearances.