Bobb Vergiels announces 4000th game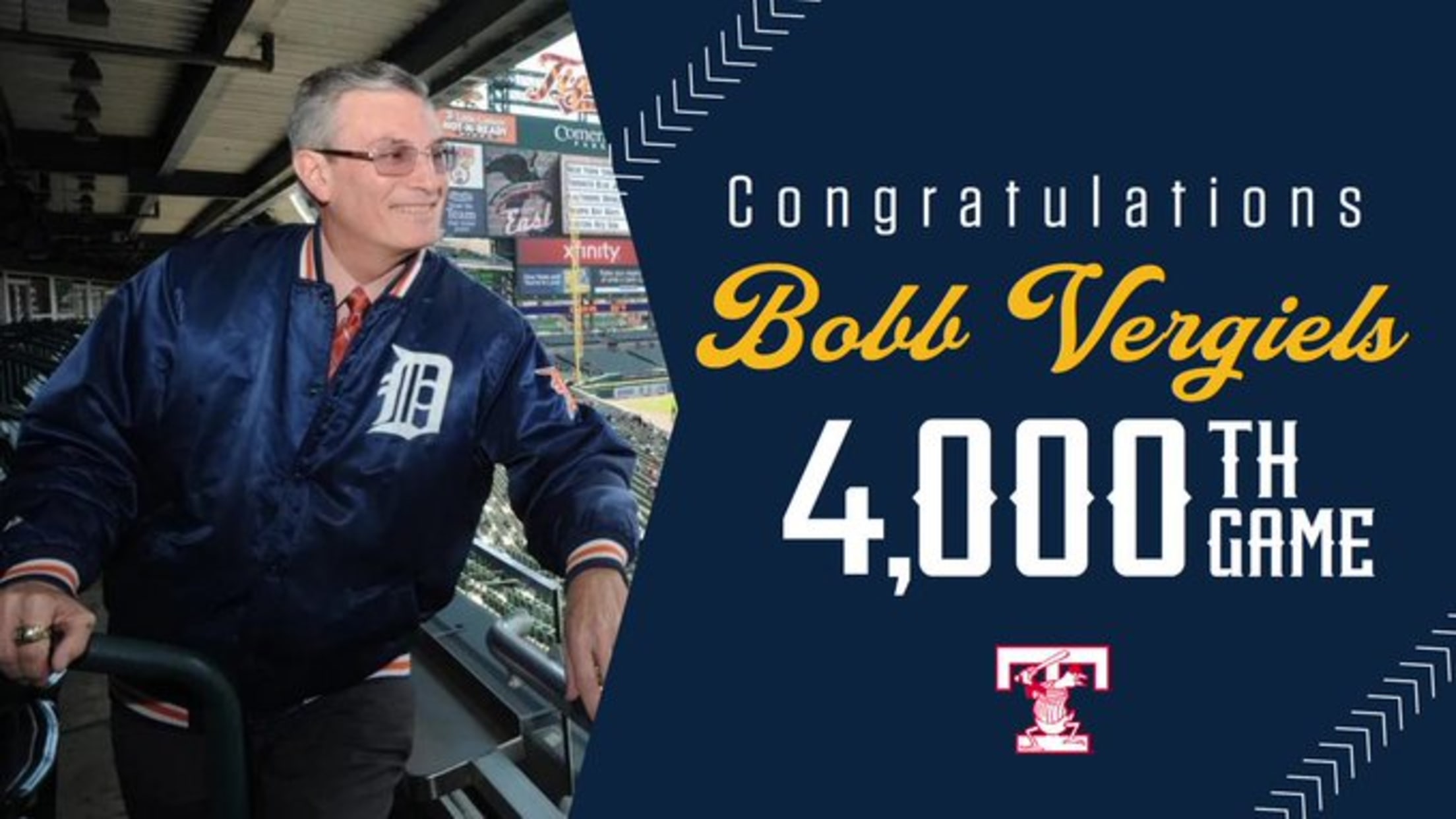 TOLEDO, Ohio - The Mud Hens may have had a heartbreaking loss to Indianapolis, however there was a huge milestone set in the press box. Last night, Toledo Mud Hens/Walleye's own, Bobb Vergiels announced his 4,000th game of his career (college and professional sports). Along with the Detroit Tigers, University
TOLEDO, Ohio - The Mud Hens may have had a heartbreaking loss to Indianapolis, however there was a huge milestone set in the press box. Last night, Toledo Mud Hens/Walleye's own, Bobb Vergiels announced his 4,000th game of his career (college and professional sports). Along with the Detroit Tigers, University of Michigan, University of Toledo, National Football League (NFL), and many other organizations, the Mud Hens have been thankful for the work Vergiels has put in, as being one of the voices of the Toledo Mud Hens/Walleye. "I have been so fortunate. I tell people that I am the luckiest guy I have ever met," Vergiels said.
Bobb Vergiels began his career in 1998 and has announced a variety of events. Events include basketball tournaments, baseball games, soccer matches, and many others. However, he mentioned that there were two favorite events he ever got to announce. Vergiels mentioned that his two most memorable/favorite events he had the privilege to announce was the "Armando Galarraga 28-out perfect game," and the 2006 world series, where the Detroit Tigers took on the St. Louis Cardinals. He became the first local announcer to ever read the starting lineups on national television. Now, the Major League Baseball organization does it every year.
Back in October of 2018, Vergiels suffered a heart attack, in which he did not know he would survive the next day. However, he would survive and not stop doing what he enjoys. "Back on October 20, 2018, as I lay in the Leesburg Regional Hospital suffering a heart attack, I did not know if I would see the next day, much less ever do another game. I recovered to do the 2019 baseball season in Florida but when I moved back to Michigan, in March 2020 – three days before what would have been opening day in Detroit – there was no sports (due to COVID-19)," (Bob Vergiels, 2022). Now, Vergiels is fully healthy and bringing a great atmosphere (not only at his work), wherever he goes.
Bobb Vergiels continues to bring excitement and joy to the press box, every time he enters the ballpark. During every game, the fans sitting around the press box will share a smile and wave with Bobb. "Every time I am announcing a game, I am always looking forward to that day," Vergiels said. Every time he leaves Toledo's ballpark, you can always expect him to tell you when he will see you next.
From the Toledo Mud Hens and the Toledo Walleye, we congratulate Bobb Vergiels on announcing his 4,000-career game. We also thank Vergiels for being a great voice for our organizations, among the organizations he has been a part of.