Hill, Baddoo bash Mud Hens by WooSox
Anderson twirls five strong innings to lead Toledo to fourth straight win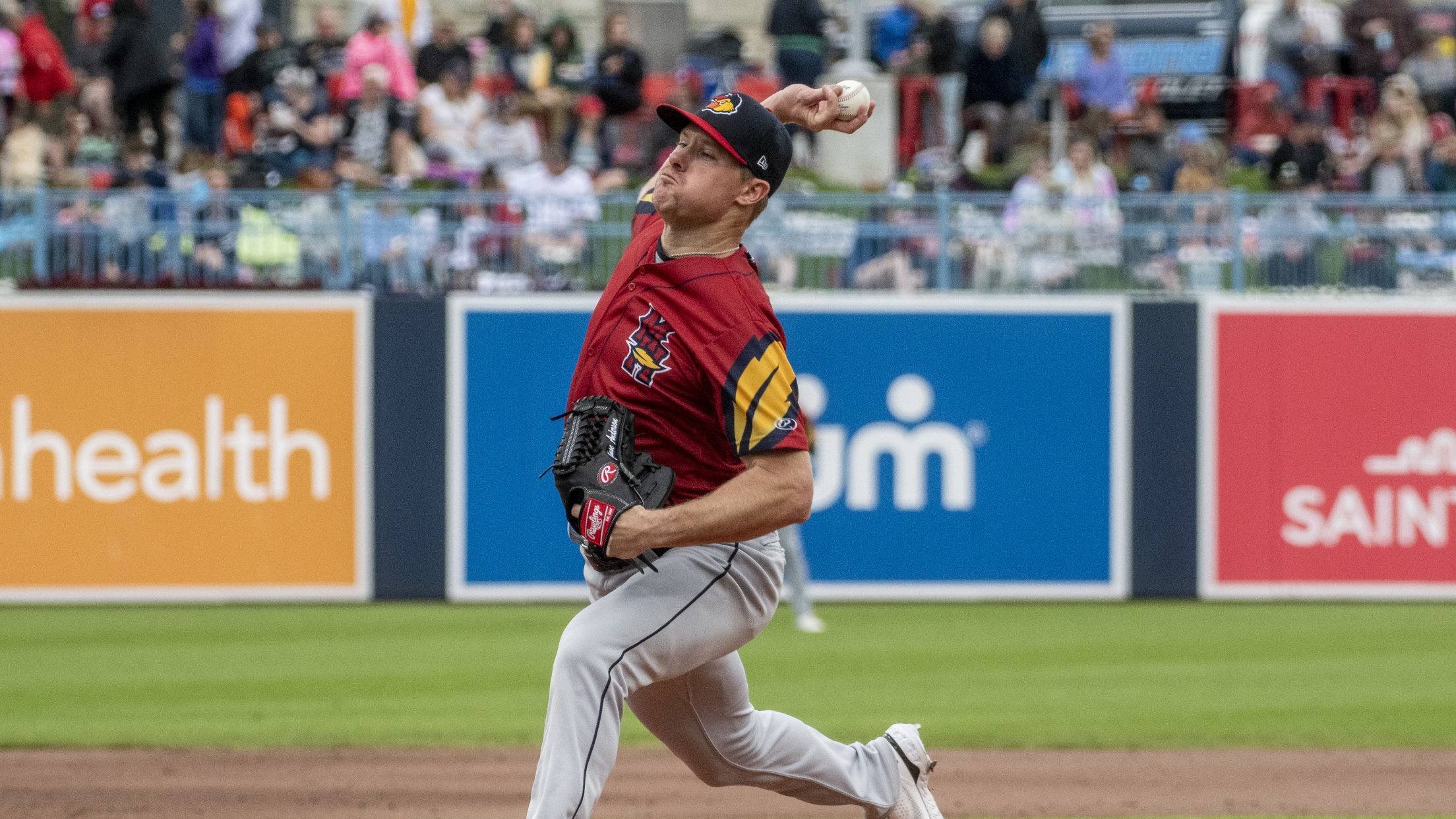 (Katie Morrison)
WORCESTER, MA.: The Mud Hens leaned on clutch hits from Derek Hill and Akil Baddoo, a gem from Chase Anderson, and a composed Derek Law in the ninth inning to push Toledo to its fourth straight win, 2-1, over the Worcester Red Sox on Saturday at Polar Park. Anderson helped
WORCESTER, MA.: The Mud Hens leaned on clutch hits from Derek Hill and Akil Baddoo, a gem from Chase Anderson, and a composed Derek Law in the ninth inning to push Toledo to its fourth straight win, 2-1, over the Worcester Red Sox on Saturday at Polar Park.
Anderson helped set the tone for the pitcher's duel, firing five frames of one-run, three-hit baseball and racking up three strikeouts. This marked the first time since May 11 that Anderson gave up three earned runs or less in a start.
After receiving the late nod to start the contest, Taylor Cole twirled two scoreless frames for the WooSox, stepping around a hit and two walks in the process. Michael Feliz fanned three Mud Hens and yielded just a single hit across three innings in relief of Cole.
Ryan Fitzgerald helped the WooSox manufacture their only run of the contest in the fourth. He doubled, moved to third on a Mud Hens error, and scored on a sacrifice fly from Christin Stewart to give Worcester a 1-0 edge.
The Mud Hens offense finally broke through in the seventh after being held to just three hits and zero runs through the first six stanzas. Dustin Garneau notched a two-base hit to start the rally. Two batters later, Hill bounced a two-out, RBI single back up the middle, plating Garneau, to tie the game. Baddoo then laced a 1-2 pitch from Silvino Bracho into the right-center field alleyway for an RBI triple to provide the final margin, 2-1.
Baddoo has now reached base in ten straight assignments, going 1-3 with a walk on Saturday.
Bracho (0-3) took the loss after surrendering four hits and two runs over six outs.
Miguel Diaz (3-2) turned in a scoreless sixth on the mound to win the decision for Toledo.
The tying run achieved scoring position in the seventh and the eighth opposite Luis Castillo and Bryan Garcia, but each hurler escaped their inning of work without allowing a run.
The WooSox turned up the heat on Law in the ninth when Jaylin Davis coaxed a walk and Jeter Downs swatted a double to place two men in scoring position with nobody out. The Toledo closer then settled down, retiring three of the next four hitters while striking out the final two he faced to record his twelfth save of the season.
NOTABLE NUMBERS: Trayce Thompson extended his hitting streak to five straight games with a sixth inning knock.
NEXT UP: Having already locked up a series victory on Saturday, Toledo will wrap up the season set with Worcester on Sunday afternoon at Polar Park. First pitch is scheduled for 1:05 p.m.