Lester drives in two in loss
Hens tally seven hits, including four doubles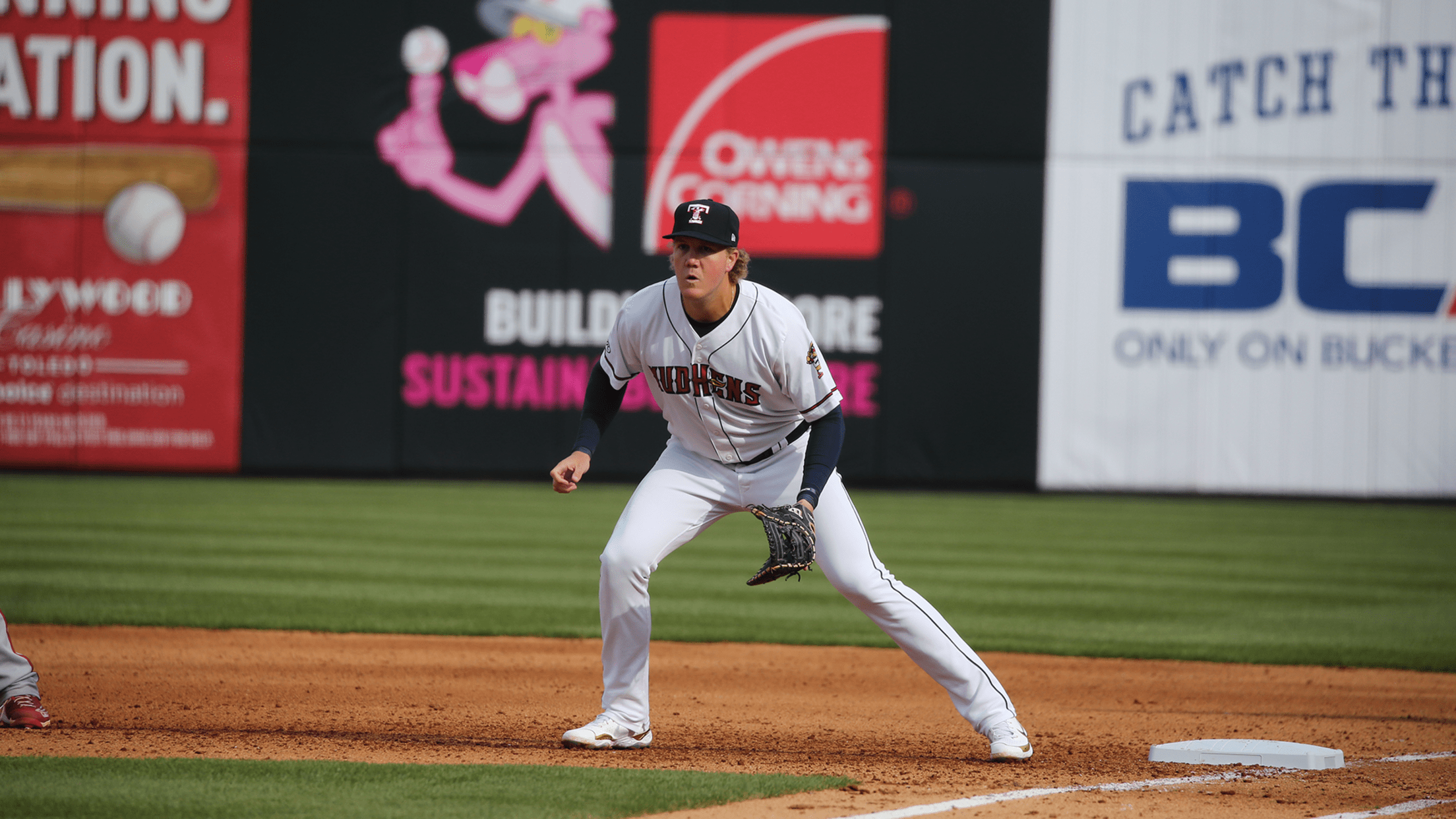 DES MOINES, IA - The Toledo Mud Hens fell to the Iowa Cubs 6-3 on Thursday night in Iowa. Kerry Carpenter put the Mud Hens on the board early with an RBI single to go up 1-0 in the 1st inning. Josh Lester would tally an RBI single in the
*DES MOINES, IA - *The Toledo Mud Hens fell to the Iowa Cubs 6-3 on Thursday night in Iowa.
Kerry Carpenter put the Mud Hens on the board early with an RBI single to go up 1-0 in the 1st inning. Josh Lester would tally an RBI single in the 2nd inning to put the Mud Hens up 2-0. The Cubs would strike back for six runs before Lester would knock an RBI double in the 9th inning. That would be the final act of the game, ending in the 6-3 defeat.
Lester led the way with two hits and two RBI, including a double. Zack Short picked up two hits, doubling twice and scoring twice. Carpenter also had two hits and an RBI, including a double. Jack Lopez tallied a hit and Ali Sanchez scored a run.
Chi Chi Gonzalez picked up the start for the Mud Hens, pitching 3.2 innings, allowing four runs on five hits, including a home run, two walks and two strikeouts. Luis Castillo pitched 1.0 inning, allowing one hit and one strikeout. Sam Howard pitched 1.0 inning, notching a strikeout. Shea Spitzbarth pitched 0.1 inning, retiring the only batter he faced. Jacob Barnes pitched 1.0 inning, allowing two runs on two hits, one walk and two strikeouts. Miguel Diaz pitched the final 1.0 inning, surrendering one hit and striking out two.
*What's Next - *The Toledo Mud Hens remain in Iowa for game five of the seven-game series on Friday night in Des Moines, IA. First pitch will be at 8:08 pm EST (7:08 pm CT)