Mud Hens sell out Fifth Third Field for 500th game
10,168 in attendance for Friday's win over Louisville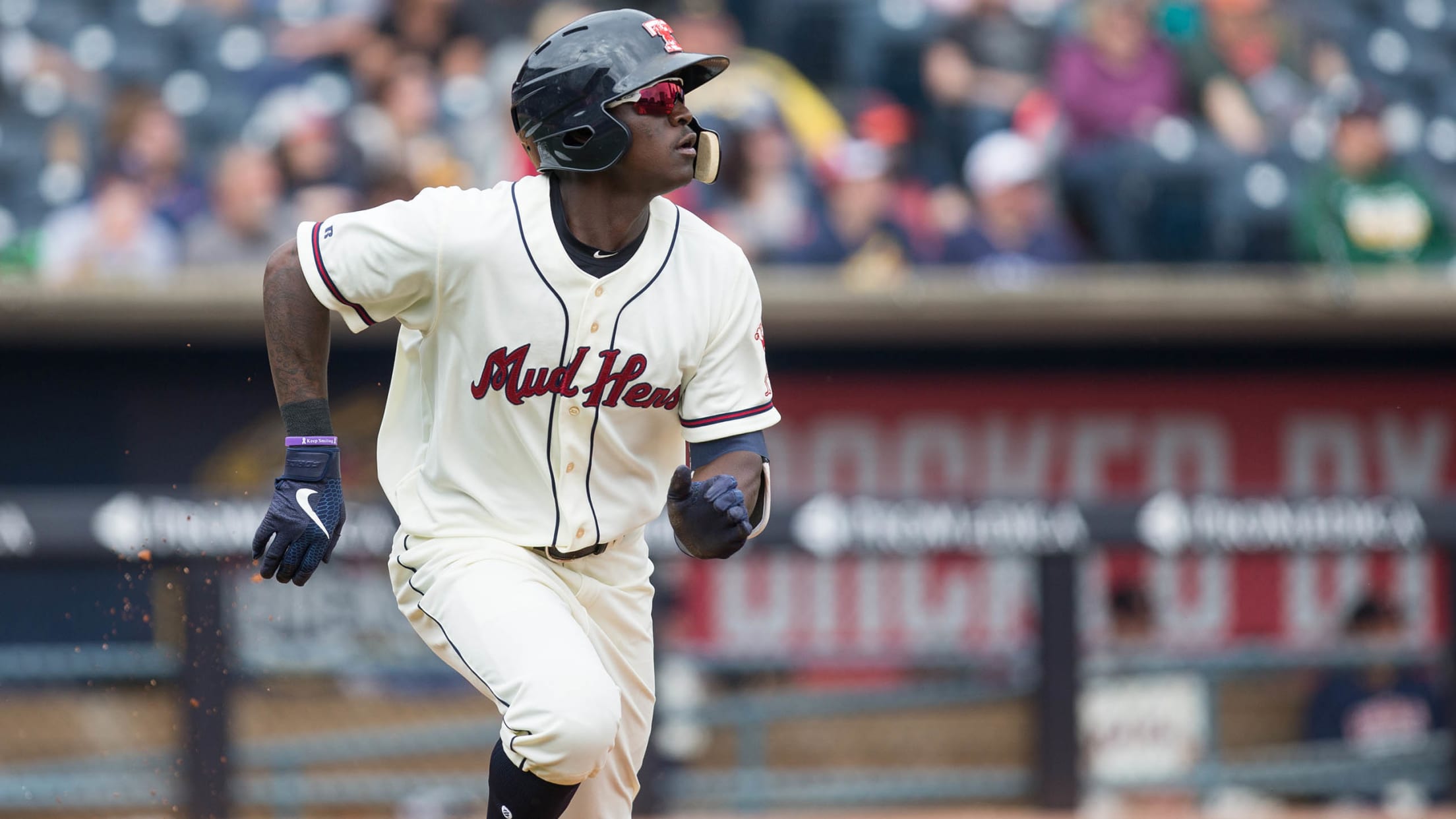 TOLEDO, Ohio - The Toledo Mud Hens posted their 10th shutout of the season in Friday's 2-0 win over the Louisville Bats.
TOLEDO, Ohio - The Toledo Mud Hens posted their 10th shutout of the season in Friday's 2-0 win over the Louisville Bats.
With a 35-34 record against IL West Division teams, Toledo has won six of its last seven games and 18 total in the month of August.
Zac Reininger (4-3, 4.08 ERA) made his fourth start in 2019, as well as the fifth of his minor-league career, striking out six and allowing four hits through five innings.
Jeimer Candelario would record the lone extra-base hit for the Mud Hens on a solo home run in the seventh inning.
What Happened:
With the bases loaded and two outs in the second inning, Daz Cameron drew the walk to score Grayson Greiner, who was coming off his two home run performance in the four-game series at Indianapolis.
Cameron, the No. 8 prospect in the Tigers' farm system, later perserved the 1-0 lead by gunning down Mitch Nay at home from shallow-center.
The 22-year-old native of McDonough, Georgia, would make his 109th start in the outfield Friday. Currently first on the team in runs scored (67) and second in home runs (13), Cameron also batted leadoff for the 57th time this season.
Candelario's shot to straight-away center marked his ninth in 36 games with Toledo.
Optioned by the Tigers on August 23, Candelario is tied with Jacob Robson and Frank Schwindel for third in home runs.
John Schreiber (6-4, 2.28 ERA) collected his fourth save of the year by striking out one in the ninth.
What's Next:
Saturday's probable starter has yet to be announced for the final of a two-game series against the Bats.
Opening pitch from Fifth Third Field is at 7:05 p.m. (EST).
Live coverage is available on MiLB.TV, Buckeye Cable Sports Network, BCSNNation.com and Fox Sports 1230 WCWA-AM.
#RoadToDetroitReport (rankings according to the MLB.com 2019 Prospect Watch):
8. OF Daz Cameron: 0-for-3, Walk, 1 RBI
14. RHP Beau Burrows: DNP (IL)
18: RHP Kyle Funkhouser: DNP
21. RHP Bryan Garcia: 1.0 IP, 1 H, 0 R, 0 ER, 0 BB, 1 K, 13 Pitches
27. OF Jacob Robson: DNP
30. OF Danny Woodrow: 1-for-4
Hens Notes:
• With an official attendance of 10,168, Friday was the 500th sellout at Fifth Third Field in its 18-year history.
• It was announced Friday that left-handed reliever Caleb Thielbar was traded to the Atlanta Braves for cash considerations. The 2009 18th-round pick, with a 3.42 ERA in 76.1 innings this season, ranked third among active Toledo pitchers in strikeouts (92).