Baby Cakes begin pivotal series with Missions
New Orleans within five games of division leaders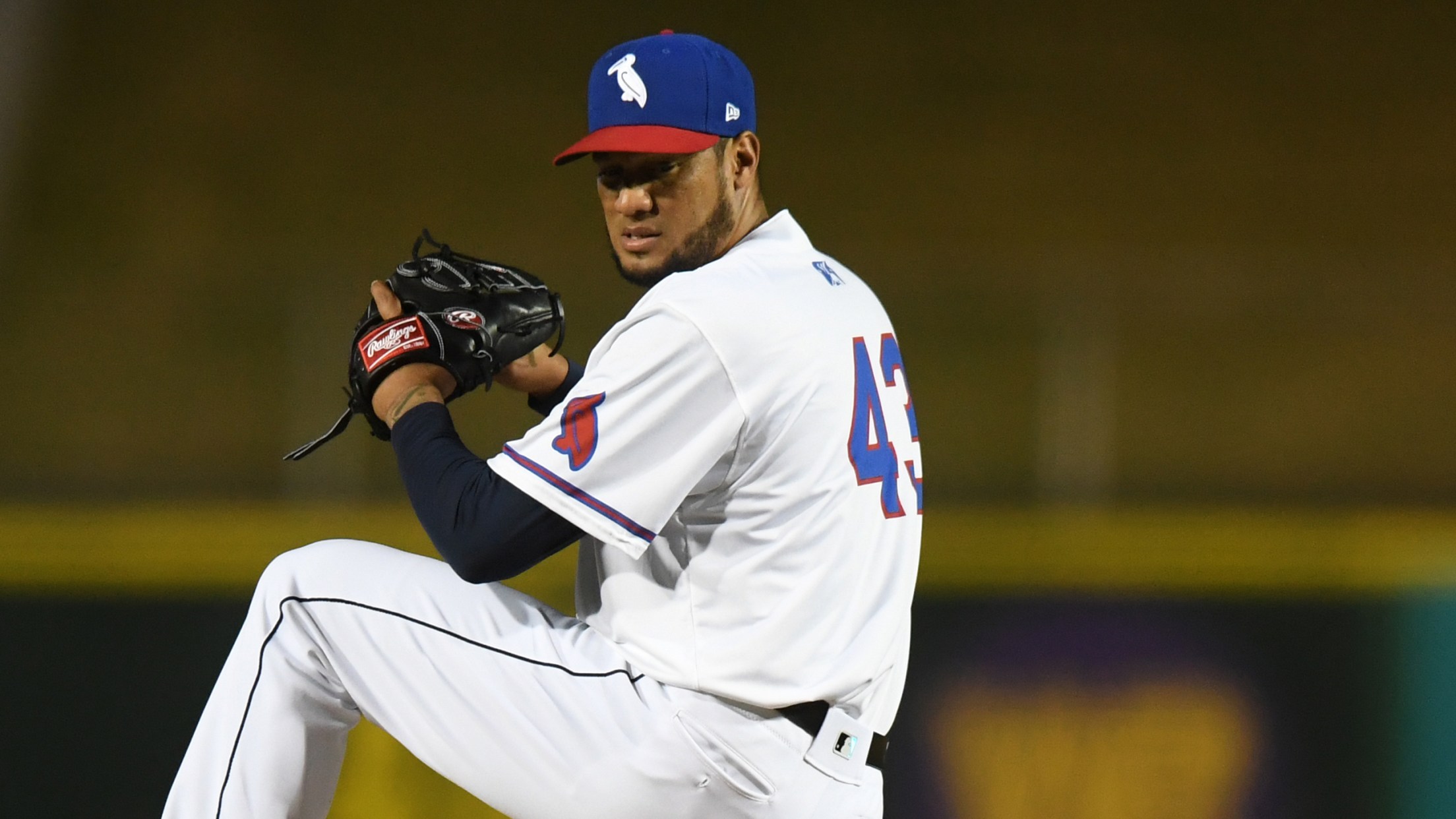 (PARKER WATERS)
The New Orleans Baby Cakes enter their Independence Day matchup with the San Antonio Missions with a 47-39 record. Sitting eight games above .500, they would lead the PCL's Pacific Northern Division, and would rank second in the American Northern.But in the American Southern Division, it has them 4.5 games
The New Orleans Baby Cakes enter their Independence Day matchup with the San Antonio Missions with a 47-39 record. Sitting eight games above .500, they would lead the PCL's Pacific Northern Division, and would rank second in the American Northern.
But in the American Southern Division, it has them 4.5 games back of second-place Round Rock, and 5.0 games behind the San Antonio Missions.
With San Antonio in town for four games starting tonight, it might prove to be the 'Cakes' best shot at closing the gap in the league's best division before entering the All-Star Break on Monday.
The next four games will pit the PCL's top two starting rotations against each other. San Antonio's starters enter with a 3.92 ERA, while New Orleans is just behind at 3.95. The 'Cakes have graduated Zac Gallen, who still leads the PCL's qualified pitchers with a 1.77 ERA, and Elieser Hernandez, who threw to a 1.13 in his nine starts with the team. Hector Noesi, whose 3.21 ERA trails only Gallen, goes tonight for the 'Cakes.
New Orleans rides into the series after a 5-4 road trip, taking three of five from Memphis and splitting four games in Oklahoma City. It will be the team's second home series in a stretch of 33 games from June 12 through July 18. They've already played 17 road games during that time, going 10-7.
After winning five of seven on the first road trip from June 12 to 18, the 'Cakes actually lost ground on San Antonio. The Missions went 5-1, and New Orleans dropped to 6.0 games back by the end of it, its greatest deficit in the division race all season. New Orleans has gone 12-11 since being 4.0 games back on June 8, and hasn't been that close since.
But they can compensate this weekend. A sweep of the Missions brings them within one game, not factoring in Round Rock's five-game set in Oklahoma City.
New Orleans split their first home series with San Antonio in May after losing three of four in Texas the series before.
If the 'Cakes can leapfrog the Express and Missions in the final two months of the season, it will be their first postseason appearance since 2007, and first as an affiliate of the Miami Marlins.
Game one starts at 7 p.m., and will feature Independence Day fireworks following the contest.