Meet Patrick & Timirie - Doo-Dah Diner
When you are looking for a "go-to" spot to eat, there are a lot of factors to consider: location; price point; food genre; and probably the most important, Customer Service. Our next #RepYour2020 interviewees definitely meet all of these requirements and more. Patrick and Timirie Shibley own a little spot
When you are looking for a "go-to" spot to eat, there are a lot of factors to consider: location; price point; food genre; and probably the most important, Customer Service. Our next #RepYour2020 interviewees definitely meet all of these requirements and more. Patrick and Timirie Shibley own a little spot you may know, the Doo-Dah Diner. With one of the most iconic food spots in Wichita, these two have worked hard to provide the most amazing food and customer experiences you can find in the city. Both are natives of Wichita with an eclectic palate bringing a unique collections of foods for breakfast and lunch to so many Wichitans. Their brand of Midwest Charm has been so successful, they were chosen to appear on a major television network show airing in December. And while their original Downtown Diner that is under renovations, it's scheduled to reopen next week, Thursday, July 4th. To learn more about Patrick and Timirie, continue reading to find out about all great things they love in the ICT!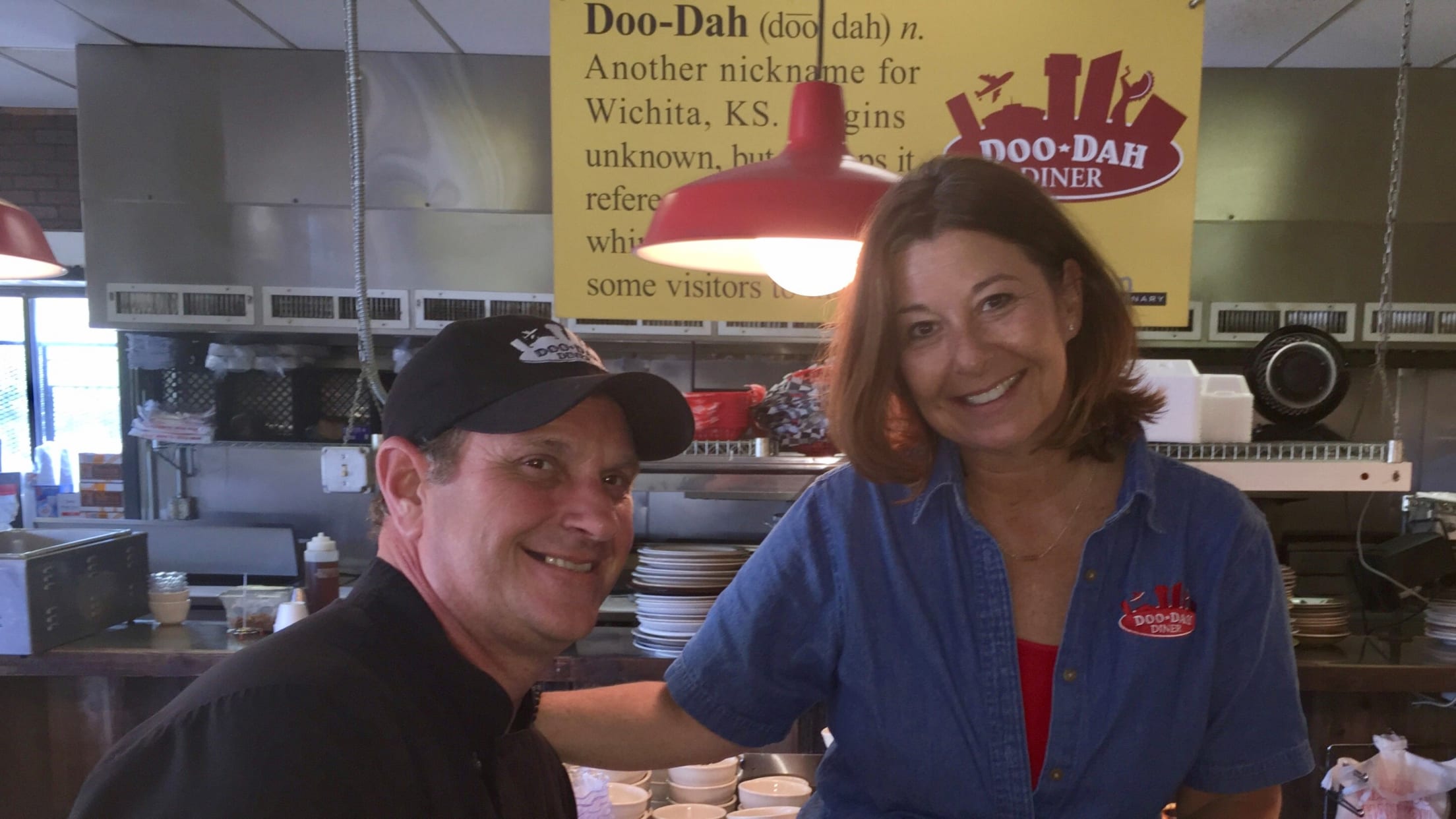 Name(s)
Timirie & Patrick Shibley
Originally From
Born and raised in Wichita, KS
How long ago did you move here
Patrick moved back 12 yrs ago, Timirie 10 yrs ago. We were both gone for 20+ years, and "boomeranged" back to bring our talents back home
What do you do? Namely, what is something people recognize you for?
We created a breakfast & lunch diner in downtown Wichita, Doo-Dah Diner opened 2012.
What distinguishes the ICT from mostly any other place in the country?
We live being thankful for life and appreciate those around us. I'm 52, this community, including myself, grew up with a serial killer living among us. Beginning when I was in 3rd grade, a until adulthood before BTK was captured. We had to bind together as a community to move forward day after day. I just think we all have an extra level of #badassery.
What are you most excited for in the next 5-10 years in the 316?
We grew up and always lived on the Eastside of town. A year after our diner opened, we moved to Delano in 2014. I'm most excited to see the continued transition of Delano & Downtown Wichita as destinations full of dining, shopping and entertainment options. Let's not forget the increased property value of our home!!
What's your main goal when running your social media accounts? What's your purpose?
To always promote the positive and spread gratitude, as well as the items we create and sell. Daily it's where you find out what our special creation and soup of the day will be. Everything else is simply devoted to promoting excellence in our team, customers or community.
Top Breakfast Spots?
Due to the nature of our business, how about I offer our Top three Dinner Spots?
Chester's Chophouse. Felipe's Jr on Webb Rd. Ming's Chinese on S. Seneca.
Top Lunch Spots?
Old Mill Tasty Shop. College Hill Deli. El Patio.
Top Bars?
Mort's. Monarch. Anchor.
What annual event do you look forward to the most?
Fat Tuesday at our diner, it's a big fundraiser for a different local charity, and we put out an amazing spread of Cajun delights, including crawfish flown in fresh from NOLA that day. It's when our team shines and pulls off the impossible, and the community, after 6 years drives us to out do ourselves each year.
What's one thing you want people to understand about Wichita and it's people?
There is no place for discrimination, we are a true melting pot. We only discriminate against the lazy. There are opportunities for all walks of life and situations. We are the land of opportunity, but the price is paid back by helping improve the community. Competing business owners are comrades, supportive of one another. We hear from thousands of visitors each year at our diner, they are all so impressed with how "nice" everyone is in Wichita. We take pride in our city and those that visit.
If you plan one theme night at the ballpark in 2020, what would that be and why?
A Hospitality night to all those in Wichita that spend their careers serving others in the hospitality industry.
What do you want your followers to know about you?
We have grown by their input and we love interacting with our customers on social media. They had a voice in the direction our business grew into.
Movie
The Secret, about the law of Attraction. Boring? Maybe. Very insightful and matches our value of putting good and gratitude out in the world, and visualizing the life you want to create.
Vacation Spot …
Ambrigris Caye, Belize for scuba diving
Place to Shop in the ICT
Anything locally owned, but Aspen Boutique is my favorite
Wichita Website to Follow?
Wichita by EB …. He is a food blogger that have great insight on restaurants of all kind in Wichita
Wichita person or business to follow on IG?
Not very IG savvy (YET), so let me just suggest @DooDahDiner ;)