Blue Rocks Birthday Parties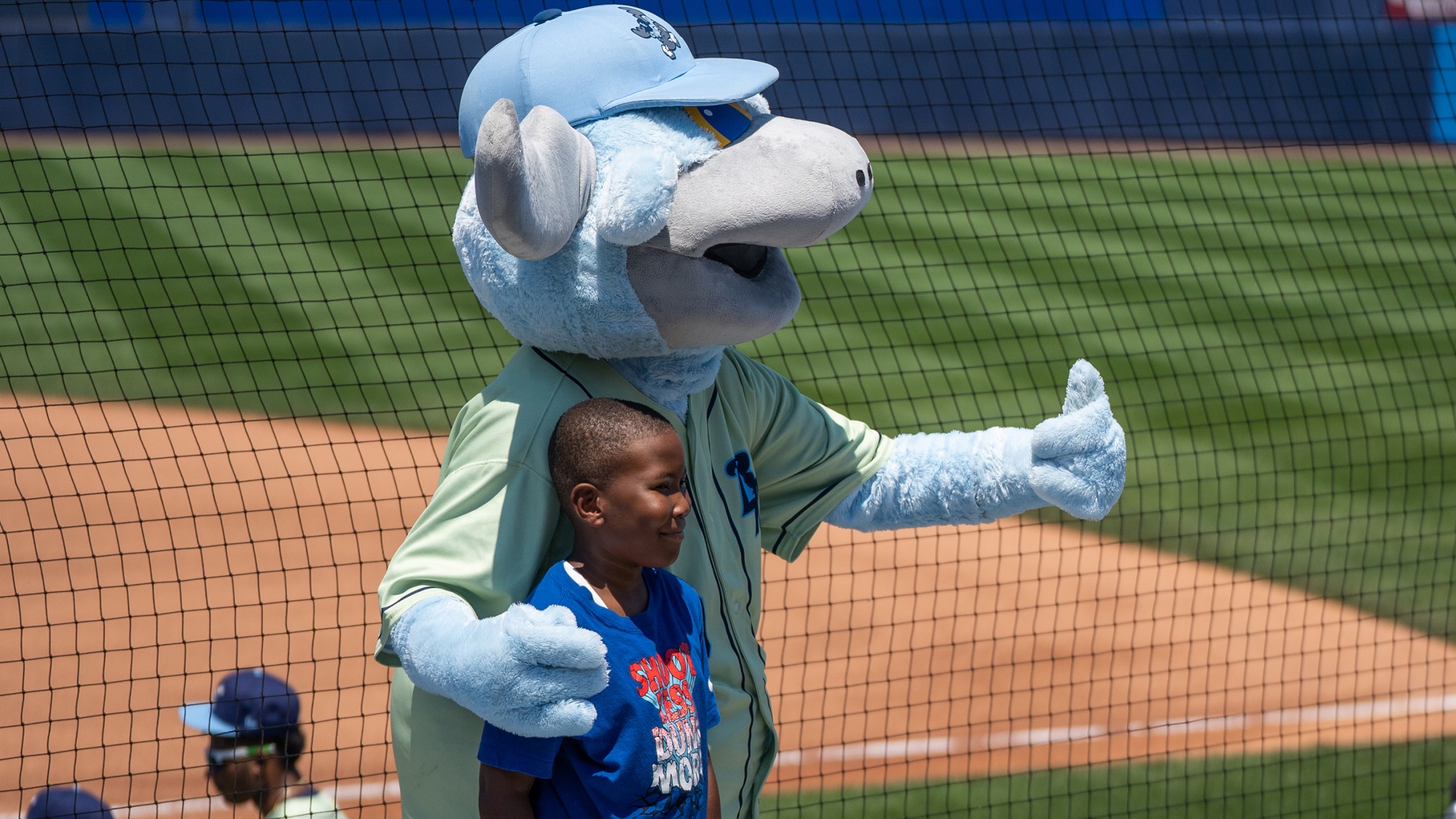 Celebrate your next birthday in style with the Wilmington Blue Rocks! Birthday Party Packages for kids and adults are now available for the 2022 season. Book now and get ready to celebrate with Rocky, Mr. Celery, and all of your Blue Rocks' friends!
Blue Rocks Birthday Party Packages
Junior Birthday Package

Package includes...
Upper Box Tickets
Must have minimum party of ten kids (You'll be charged for nine tickets with the Birthday Kid's ticket being free)
Additional Kids tickets are $11 per ticket
Adult tickets are $12 per ticket
Food (Choose number of food vouchers to include in your package)
Junior voucher - $11
One hot dog, small fries, Dippin' Dots, and choice of small fountain soda or water
Regular voucher - $14
Choice of a hamburger or two hot dogs, large fries, and choice of large fountain soda or water
Included for the Birthday Kid
The Blue Rocks can provide a digital invitation to distribute to your guest
Birthday card
Autographed baseball
Sing to the Birthday Kid on top of the dugout during an inning break (Blue Rocks representative will bring Birthday Kid to the dugout area half an inning prior)
Gift Add Ons
Jersey with name on the back ($90)
Surprise bag ($15)
Adult Birthday Package
Package includes...
Luxury Suite Tickets
Available for Saturday - Thursday games only
Minimum party of fifteen people in a suite (You'll be charged for fourteen tickets with the Birthday Adult's ticket being free)
Additional tickets are $20 per ticket
Food (Choose number of Regular food vouchers or stadium bucks to include in your package)
Regular voucher - $14
Choice of a hamburger or two hot dogs, large fries, and choice of large fountain soda or water)
Or purchase stadium bucks in $5 increments
Included for the Birthday Adult
The Blue Rocks can provide a digital invitation to distribute to your guest
Birthday card
Autographed baseball
Sing to the Birthday Adult on top of the dugout during an inning break (Blue Rocks representative will bring Birthday Adult to the dugout area half an inning prior)
Gift Add Ons
Jersey with name on the back ($105)
Surprise Bag ($15)