Wilmington Blue Rocks Picnic Outings
Information pertaining to the 2023 season will be available soon!
Family, friends, food, and BASEBALL! There's no better way to enjoy a game than spending it in one of our Picnic Areas at Judy Johnson Field at Daniel S. Frawley Stadium!
Choose from the JP Morgan Chase Picnic Deck on the third base side or the Dogfish Head Party Deck on the first base side for a great view of the game. Tickets are available for groups of 20 or more. Contact a Blue Rocks' representative for more information about exclusive parties in the picnic areas (starting with 100 people).
Picnics are served 30 minutes prior to the start of the originally scheduled game time. The duration of all picnic buffets are two hours. All picnic menus vary for each day of the week (see below).
Please contact our Groups Department for more information about pricing!
Host Your Next Outing In One Of Our Two Picnic Areas!
JP Morgan Chase Picnic Deck
Located down the 3B line
Sits up to 215 people


Dogfish Head Off-Centered Fan Deck
Located down the 1B line
Sits up to 125 people


Book One Of These Exclusive Areas NOW!
2022 Daily Picnic Menus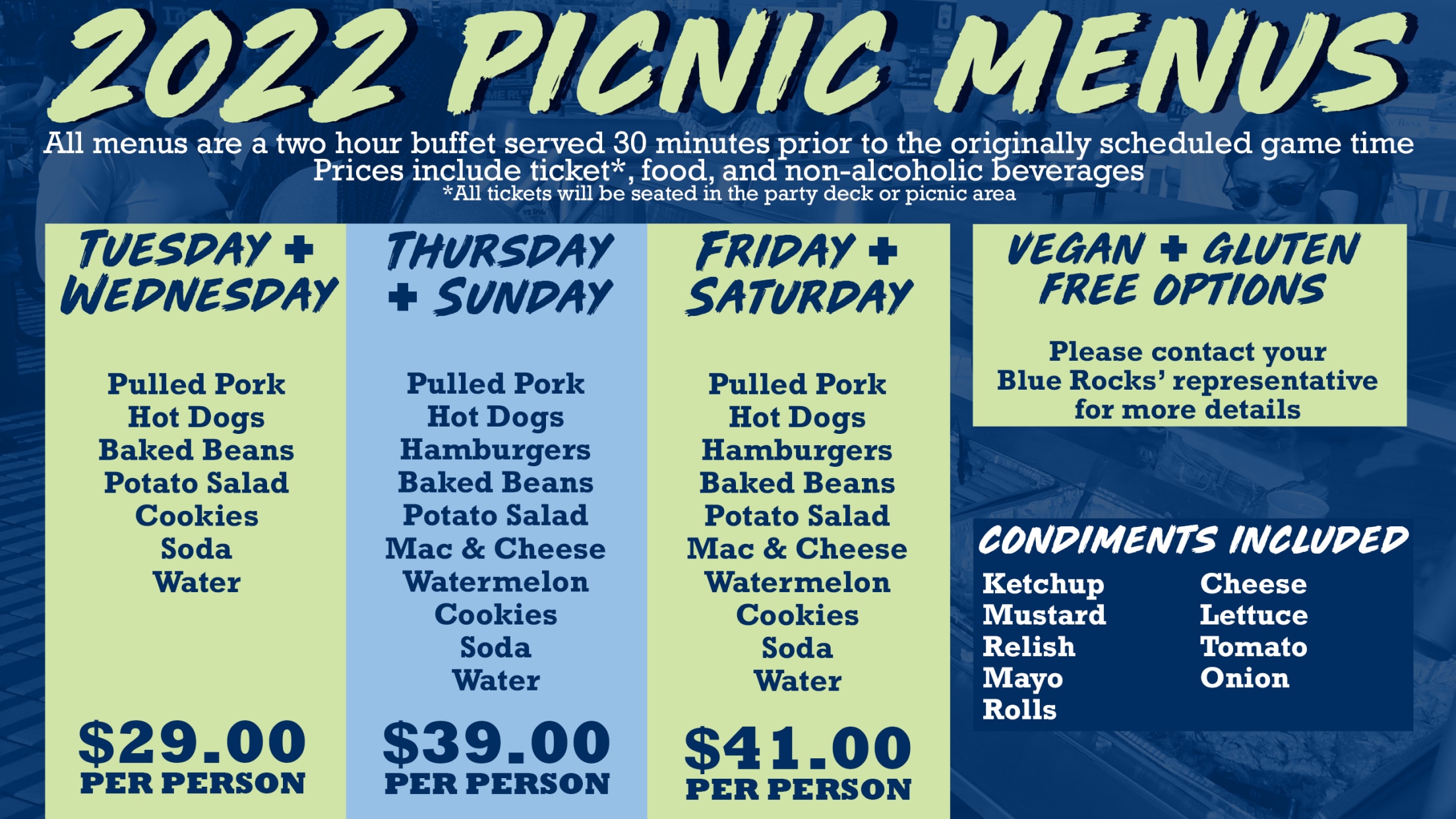 Need Additional Assistance?