Dash sign extension with White Sox through 2022
Winston has the second-longest active tenured relationship with its parent franchise in the Carolina League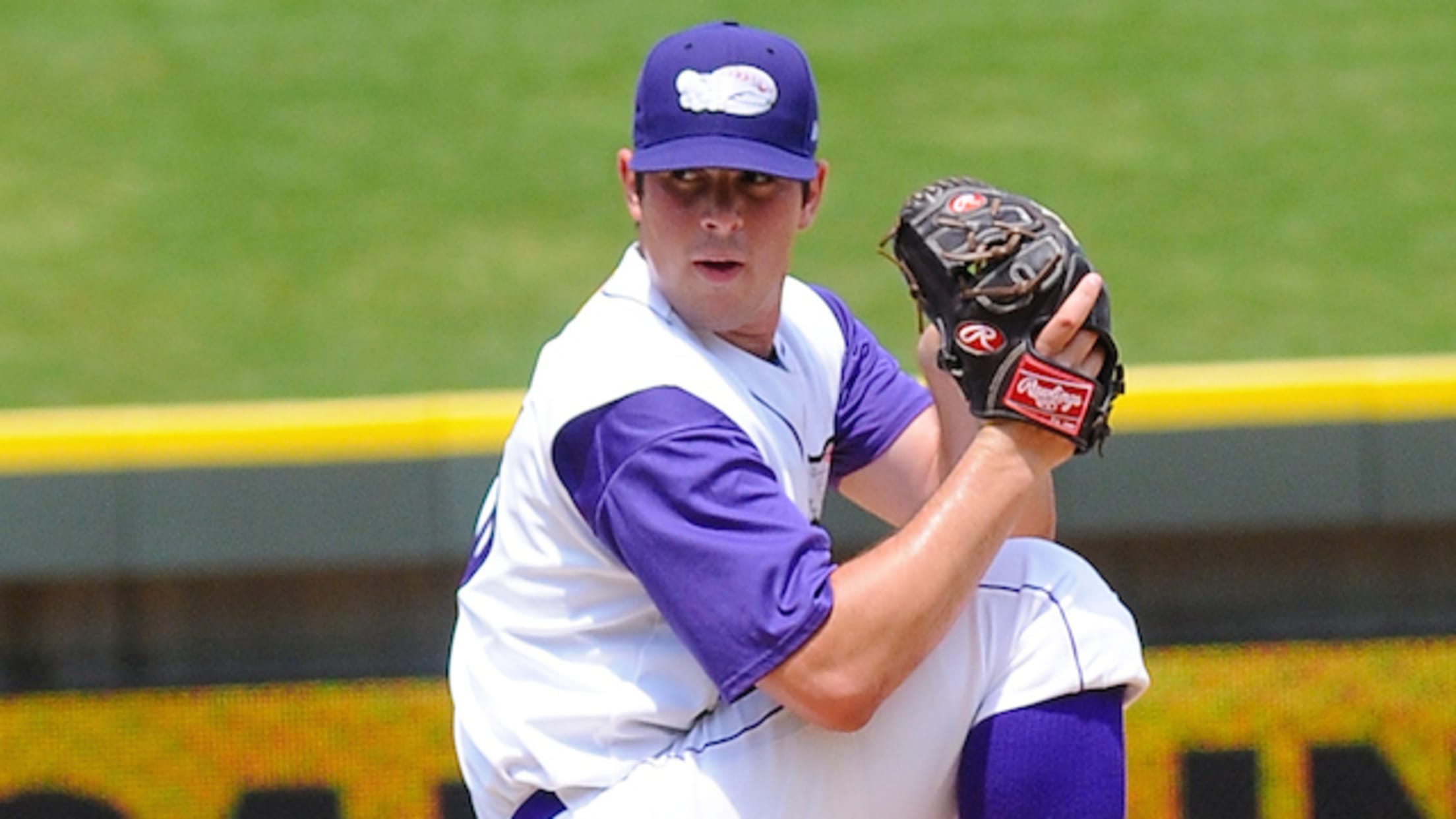 Carlos Rodon is one of several former Dash stars to be currently playing for Chicago. (Davis Pack)
WINSTON-SALEM, N.C. (Sept. 21, 2018) - The Winston-Salem Dash have announced that they have signed a two-year extension from their current player development contract with the Chicago White Sox. The extension keeps the Dash as the White Sox Class A-Advanced affiliate through the 2022 season."The White Sox have been great
WINSTON-SALEM, N.C. (Sept. 21, 2018) - The Winston-Salem Dash have announced that they have signed a two-year extension from their current player development contract with the Chicago White Sox. The extension keeps the Dash as the White Sox Class A-Advanced affiliate through the 2022 season.
"The White Sox have been great partners with our organization since the 1990s," said Dash president C.J. Johnson. "We are thrilled to announce our continued relationship with the White Sox through 2022."
The two-year contract follows an agreement in 2014 in which the White Sox became minority owners. Currently, Winston-Salem has the second-longest tenured relationship with its parent club in the Carolina League, dating back to 1997 when the franchise went by the Warthogs.
One of the top family-friendly options in the state of North Carolina, the Dash led all of High-A baseball in overall attendance in 2018 with 292,774 fans visiting BB&T Ballpark. The downtown facility is entering its 10th season in 2019, with all of those years coming as the home ballpark of the White Sox High-A affiliate.
Winston-Salem has finished either first or second in Class A-Advanced baseball in overall and average attendance since the ballpark opened in 2010. Over the first nine seasons at BB&T Ballpark, a total of 2,713,684 fans have enjoyed Dash baseball, which averages out to 301,520 fans per season.
In its 10-year history, 52 former Dash stars have advanced to the Major Leagues. That includes current White Sox such as Carlos Rodón , Tim Anderson , Yolmer Sanchez and Adam Engel . The Dash have made the postseason in five of their 10 seasons. In 2018, three former Dash right-handers - Ryan Burr , Ian Hamilton and José Ruiz - joined Chicago's bullpen.
Season-ticket packages for the 2019 season are on sale now. Call (336) 714-2287 to secure your seats for the biggest games of the Dash's home slate. For more information, visit wsdash.com.