Rattlers Introduce "Soup Series Wednesdays" for October
Order Soup to Go every Wednesday this month from our talented chef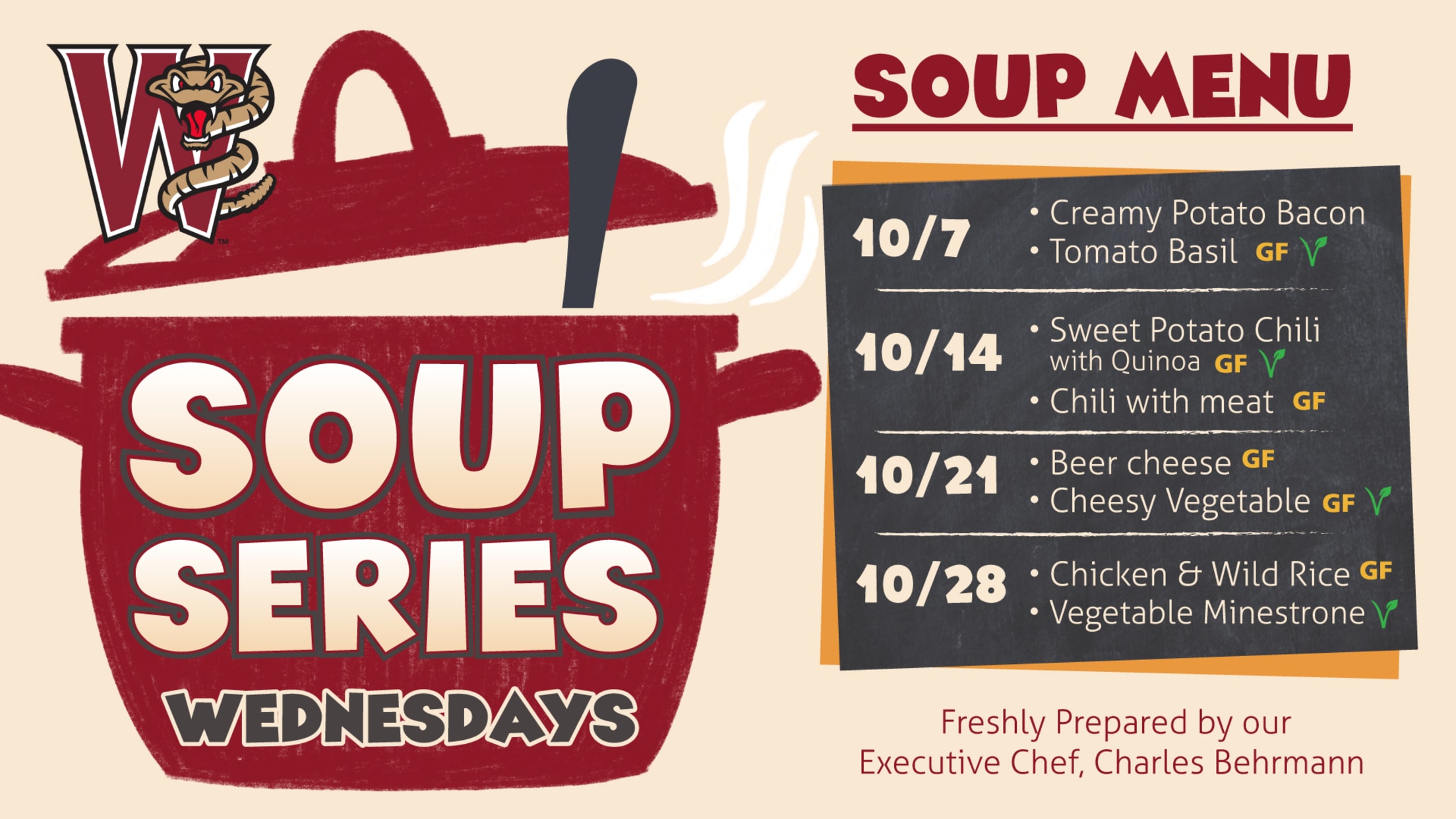 GRAND CHUTE, WI – The Wisconsin Timber Rattlers are giving you another food option every Wednesday this month from the kitchen of Charles Behrman, our award-winning Executive Chef. In three words, "Soup For You!" You can order a quart of soup and receive a free order of bread, every Wednesday
GRAND CHUTE, WI – The Wisconsin Timber Rattlers are giving you another food option every Wednesday this month from the kitchen of Charles Behrman, our award-winning Executive Chef. In three words, "Soup For You!" You can order a quart of soup and receive a free order of bread, every Wednesday in October starting October 7.
Call the Timber Rattlers at (920) 733-4152 or click this link by noon on Monday, October 5 to place your order. Then, call us again when you arrive in the parking lot any time between 11:00am and 6:00pm on Wednesday, October 7. We will run your soup and a free order of bread to you when it is ready. Cost is $15 (tax included) per quart of soup.
Here are the soups that will be available each week from the Timber Rattlers:
October 7: Creamy Potato Bacon or Tomato Basil
October 14: Chili with meat or Sweet Potato Chili with Quinoa
October 21: Beer cheese or Cheesy Vegetable
October 28: Chicken and Wild Rice or Vegetable Minestrone
Please have your order in to us by Noon on Monday each week and we will have the soup ready for you each Wednesday.
All soups except Creamy Potato Bacon and Vegetable Minestrone are gluten-free. Tomato Basil, Sweet Potato Chili with Quinoa, Cheesy Vegetable, and Vegetable Minestrone are all vegetarian options.
Once you have your order, you can take it back home or back to the office, heat it up, and enjoy!
Times to pick up your order may vary on October 14, 21, and 28. Stay tuned to the Timber Rattlers social media feeds for updated times!