Timber Rattlers Front Office and Team Store Now Open
Banquet Facility to Re-Open in June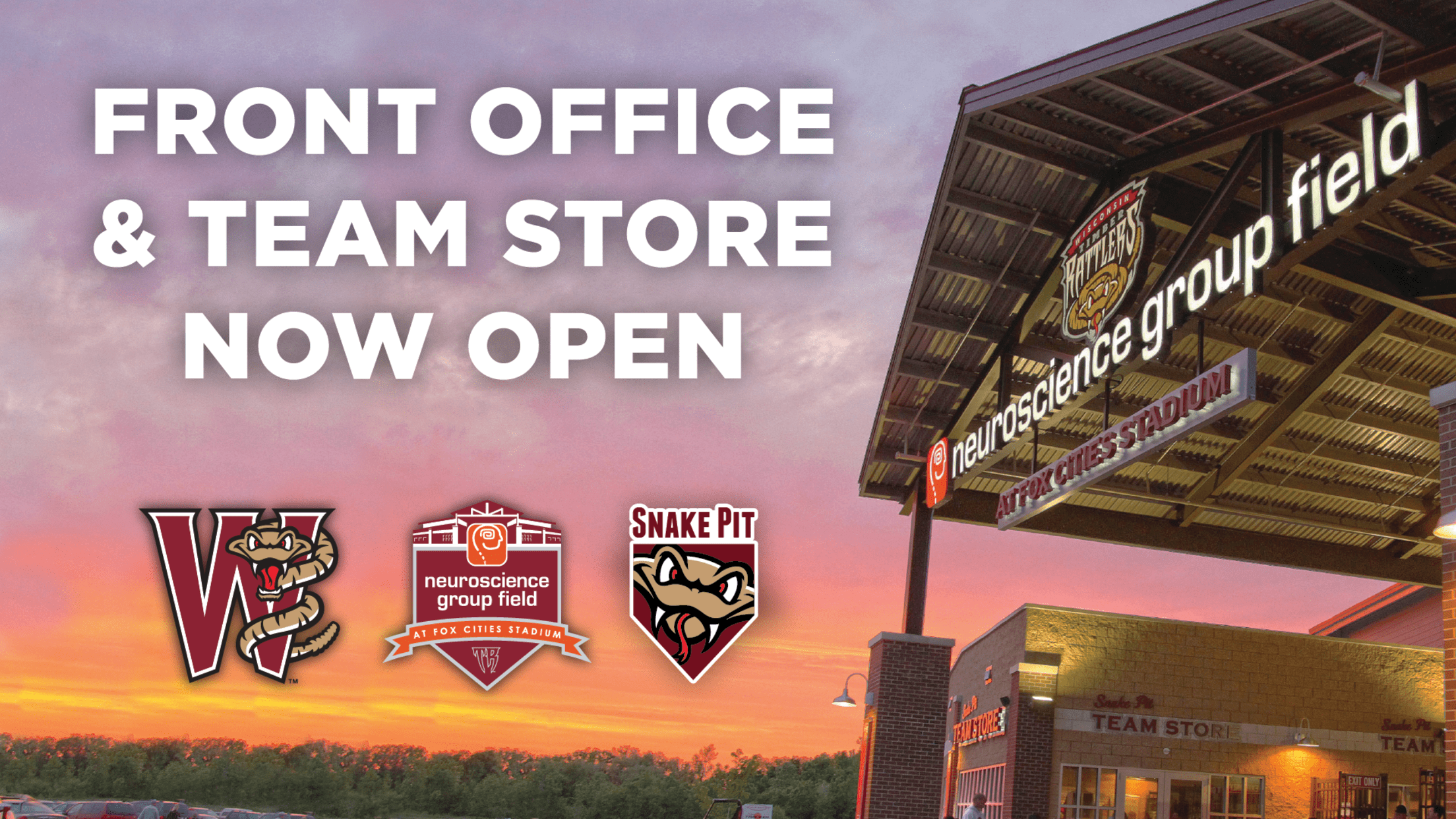 GRAND CHUTE, WI – The business office and Snake Pit Team Store of the Wisconsin Timber Rattlers at Neuroscience Group Field at Fox Cities Stadium have officially reopened to the public. The Midwest League affiliate of the Milwaukee Brewers resumed full-time operations this morning at 9:00 am after being closed
GRAND CHUTE, WI – The business office and Snake Pit Team Store of the Wisconsin Timber Rattlers at Neuroscience Group Field at Fox Cities Stadium have officially reopened to the public. The Midwest League affiliate of the Milwaukee Brewers resumed full-time operations this morning at 9:00 am after being closed for the past ten weeks.
The team will continue to adhere to CDC guidelines for prevention of the spread of COVID-19 by following social distancing protocols within the office along with frequent cleaning and sanitizing. Masks are encouraged, but not required for guests.
Regular business hours for both the front office and the Snake Pit Team Store are Monday through Friday from 9:00 am to 5:00 pm. Fans may order from the Snake Pit Team Store online through this link at any time.
The Timber Rattlers Banquet Facility will also re-open on June 1 with specific guidelines in place. For the month of June, banquet and event capacity will be limited to 115 guests, which is 25% of capacity. Tables will be spaced a minimum of eight feet apart with a capacity of six guests per table. Capacity will be re-evaluated for July and subsequent months while working in conjunction with state and local health guidelines and recommendations. All employees will be required to wear masks and additional social distancing protocols will be put in place along with frequent cleaning and sanitizing of the entire space.
There is no news on the status of the 2020 Midwest League season. The front office is currently preparing for several contingencies and are awaiting a decision by Major League Baseball and Minor League Baseball.