Polar Park to provide fans with 5 scoreboards and LED sideboards to inform, entertain, and interact
Worcester Red Sox partner with ANC, provider of videoboards at Fenway Park.
Worcester Red Sox partner with ANC, provider of videoboards at Fenway Park.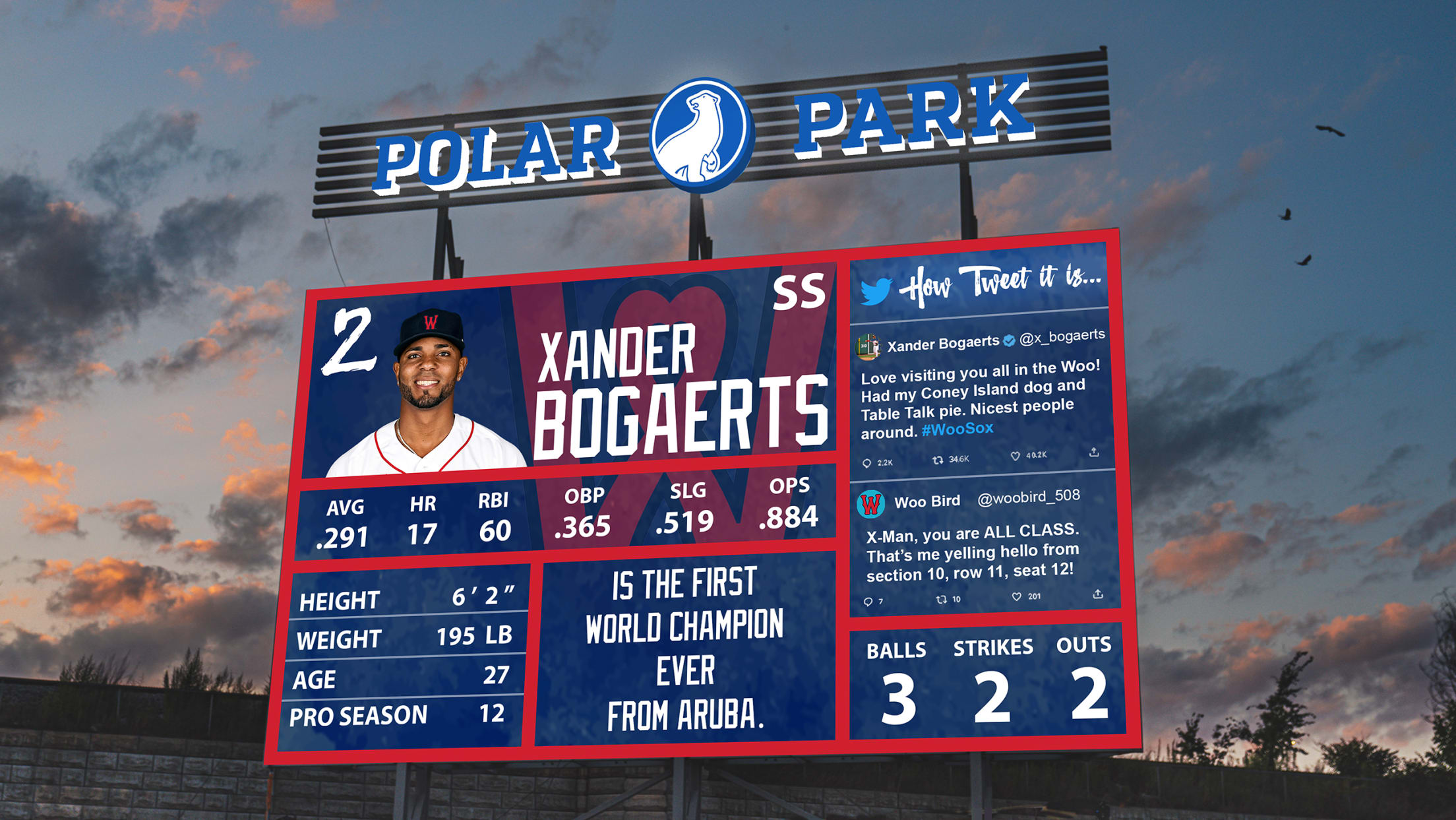 WORCESTER, MA – Polar Park will have high-technology full-color videoboards in Left Field and Right-Center Field, as well as a large, traditional, electronic alphanumeric scoreboard on the Worcester Wall in Right Field, plus a pair of LED Matrix boards behind First and Third Base, all supplied and integrated by experience design and execution company, ANC.
ANC also provides the videoboards for the Boston Red Sox at Fenway Park.
At Polar Park, the Left Field Board will be 40 feet high and 70 feet long, down the left field line, and will primarily focus on the hitter and lineups during innings of Worcester Red Sox games.
The Right-Center Board, on the FlexCon Porch, is 11 ½ feet high and 41 feet long. During innings, it will primarily be a "Pitchers Board," focusing on the speed of pitch, type of pitch, and pitch count. Between innings, it will often be a "Red Sox Board," providing information about the parent club, including updates on games when played concurrently.
Keeping fans informed about essential game information as they circumnavigate the park, LED Color Matrix Boards behind First Base and Third Base will be 2 ½ feet high and 60 feet long. Each will provide the count, the score, the inning, and more.
In addition to providing statistical information and notes about the players, the videoboards will provide entertainment pregame, postgame, and between innings of WooSox games (as well as during many other events at the year-round venue). The club is also planning innovative interactive programming that will further connect fans to the players and to each other. The WooSox will use ANC's proprietary scoring system that is also used in Major League Baseball.
"We will use technology to inform, entertain, and involve fans even more in the Polar Park experience," said Red Sox Hall of Famer Larry Lucchino, Principal Owner and Chairman of the WooSox. "In a city known for its inventions—from modern rocketry to the monkey wrench—we hope to write the next chapter of ballpark presentation."
Lucchino and WooSox President Dr. Charles Steinberg first introduced a "Pitcher's Board" to fans of Major League Baseball 25 years ago when they were with the San
Diego Padres. In 1995, the Padres were the first to display the speed of each pitch, and in 1996, installed a board that included the speed, the type of pitch, and the pitch count (including balls and strikes totals). When they joined the Boston Red Sox in 2002, they were among those who overhauled the electronic scoreboard system (including the creation of a Pitcher's Board) while preserving and enhancing the manually-operated iconic scoreboard on the Green Monster.
The scoreboard affixed to the Worcester Wall is electronic and will be operated in conjunction with the other boards from the Communications Control Room in the DCU Club. Patrons and visitors on Polar Park Tours can see the operation live.
A Red Sox partner since 1999, ANC provided Fenway Park's modern videoboard system in 2011. The innovative company is known across professional sports for delivering the latest in digital technology to connect fans with the game. In addition to designing and integrating the new display network, ANC will install home plate rotational signage, create in-game display content, and provide game-day technical support.
"The entire Red Sox organization is steeped in history, driven by the best fans in baseball," said George Linardos, ANC CEO. "It was our honor to bring our creative energy to Polar Park so a new generation of fans can enjoy the love of the game."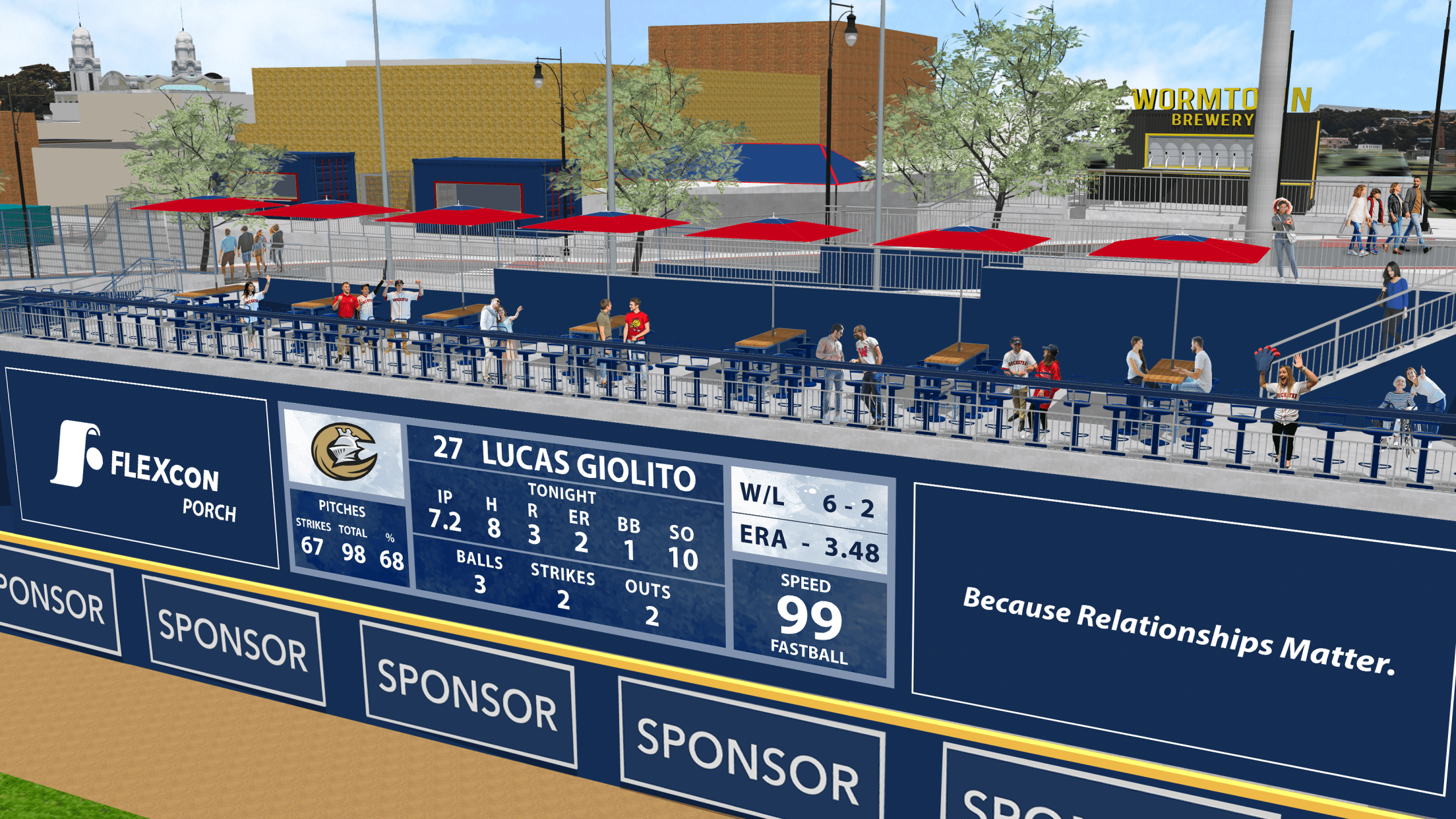 ABOUT ANC
ANC crafts custom multimedia environments to deliver unforgettable experiences. We transform commercial spaces such as sports arenas, transit hubs, entertainment venues and retail locations through immersive design, execution and service operations. Having more than 20 years of expertise, partners include Westfield World Trade Center, Wells Fargo Center, Lollapalooza, Rocket Mortgage FieldHouse, and colleges and universities across the United States. To learn more about ANC, visit: www.anc.com
ANC is part of Learfield IMG College.