Jacques Strong as Opener, WooSox Drop Second Straight to RailRiders
Hernandez and Palka Deliver Doubles in 10-1 Defeat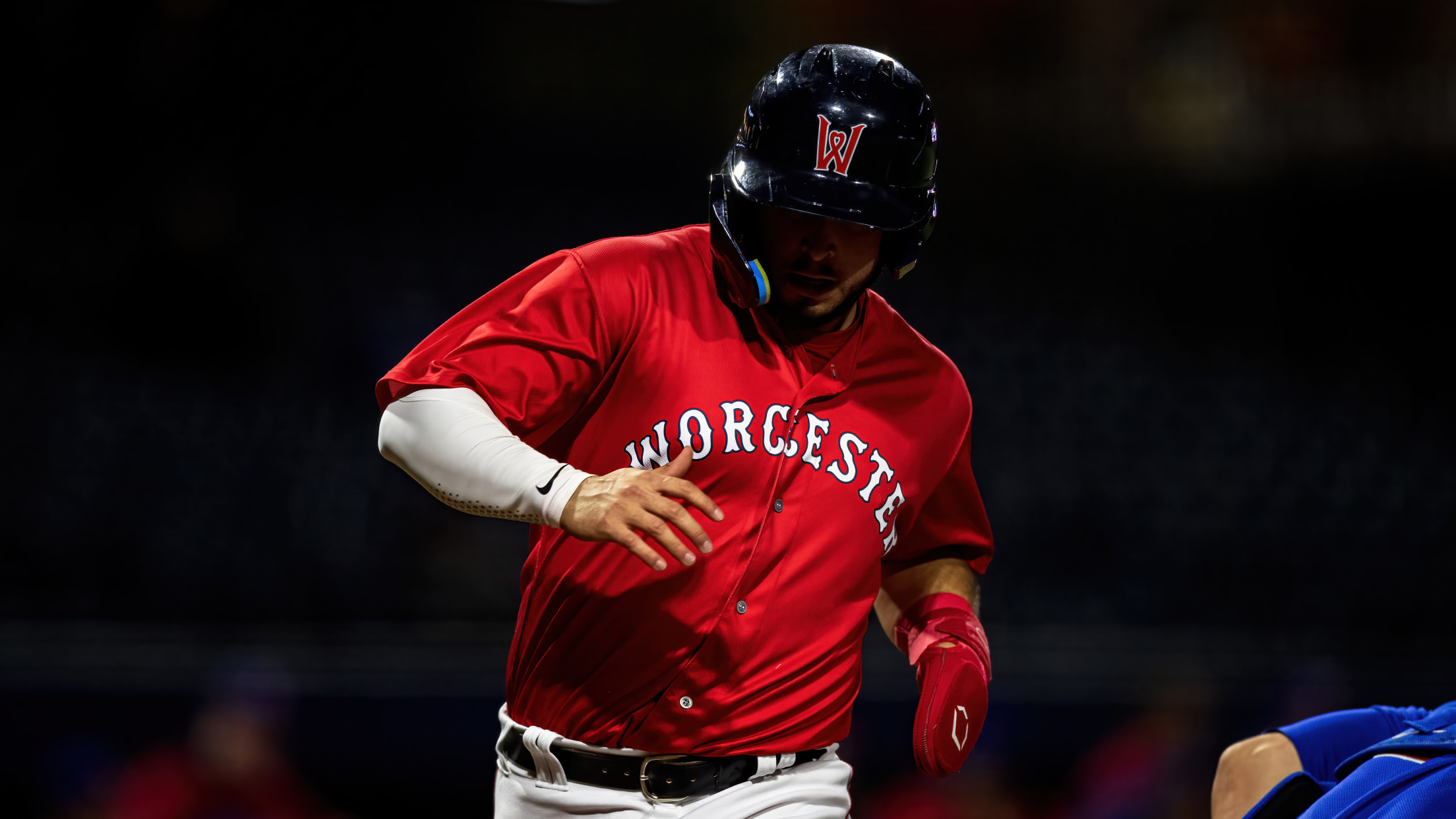 MOOSIC, P.A. — The Worcester Red Sox (24-24) scored first before 10 unanswered runs by the Scranton Wilkes-Barre RailRiders (23-25) on Thursday night, a 10-1 loss at PNC Field. Wilyer Abreu manufactured the first run of the night himself—he beat out an infield single, got to second on a wild
MOOSIC, P.A. — The Worcester Red Sox (24-24) scored first before 10 unanswered runs by the Scranton Wilkes-Barre RailRiders (23-25) on Thursday night, a 10-1 loss at PNC Field.
Wilyer Abreu manufactured the first run of the night himself—he beat out an infield single, got to second on a wild pitch, stole third, and one batter later, came home on a ball that got away from the catcher.
In the month of May, Abreu now has 20 hits and 14 RBI.
Joe Jacques got the start for Worcester and did his job as an opener, posting a scoreless first two innings. The left-hander allowed just one hit and struck out two, his 13th scoreless outing in his last 15 appearances.
From there, SWB took control of the game, as WooSox bulk reliever Brandon Walter allowed seven earned runs on nine hits over 3.2 innings of work.
In the fourth, the RailRiders scored on a game-tying solo homer by Oswald Peraza, an RBI single by Elijah Dunham and a Rodolfo Duran run-scoring double. They added five in the sixth on a Duran RBI single, followed by the big blow, an Estevan Florial grand slam.
SWB added runs in the seventh and eighth starting with another RBI knock by Dunham, and in the eighth, a Wilmer Difo run-scoring triple.
Offensively, Worcester notched eight hits and got doubles from Daniel Palka and Ronaldo Hernandez.
After winning the series opener 13-3, Worcester has been outscored 25-3 over the last two games.
The WooSox continue their two-week road trip on Friday at 6:35 p.m. against the Scranton/Wilkes-Barre RailRiders, affiliate of the New York Yankees. On the mound, Chris Murphy (1-2, 8.63) faces Jhony Brito (NR). Radio coverage is live at 6:15 p.m. on 98.9 Nash Icon and the WooSox Radio Network. Worcester returns to Polar Park on June 6 for a six-game homestand versus the Rochester Red Wings.