Concessionaire to Hold Job Fair Today, June 10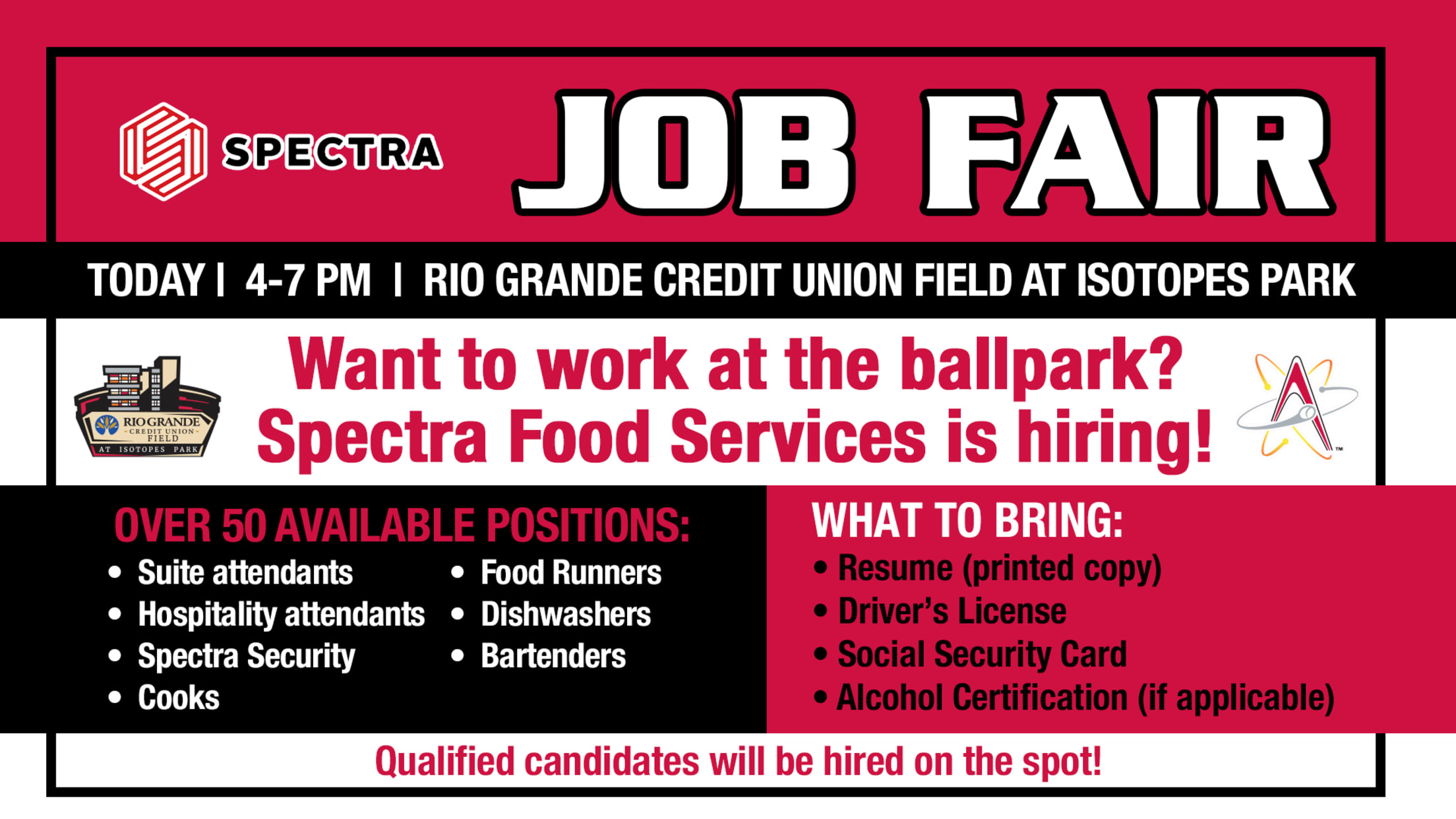 Spectra Food Services and Hospitality, the exclusive concessionaire at Rio Grande Credit Union Field at Isotopes Park, will be holding a job fair today, June 10, from 4-7 p.m. Spectra is looking to fill more than 50 game-day positions, with some of jobs being fill on-the-spot. Applicants should bring a
Spectra Food Services and Hospitality, the exclusive concessionaire at Rio Grande Credit Union Field at Isotopes Park, will be holding a job fair today, June 10, from 4-7 p.m.
Spectra is looking to fill more than 50 game-day positions, with some of jobs being fill on-the-spot.
Applicants should bring a resume, photo ID, Social Security card and proof of alcohol certification if applicable.
Those interviewing can apply for a wide range of positions, including:
- Suite attendants
- Hospitality attendants
- Food Runners
- Dishwashers
- Bartenders
- Spectra Security
- Cooks
Applications can be completed in advance to help expedite the process. Applications can be downloaded here.