Isotopes Set Team Record, Motter Ties Another in Game 1 Victory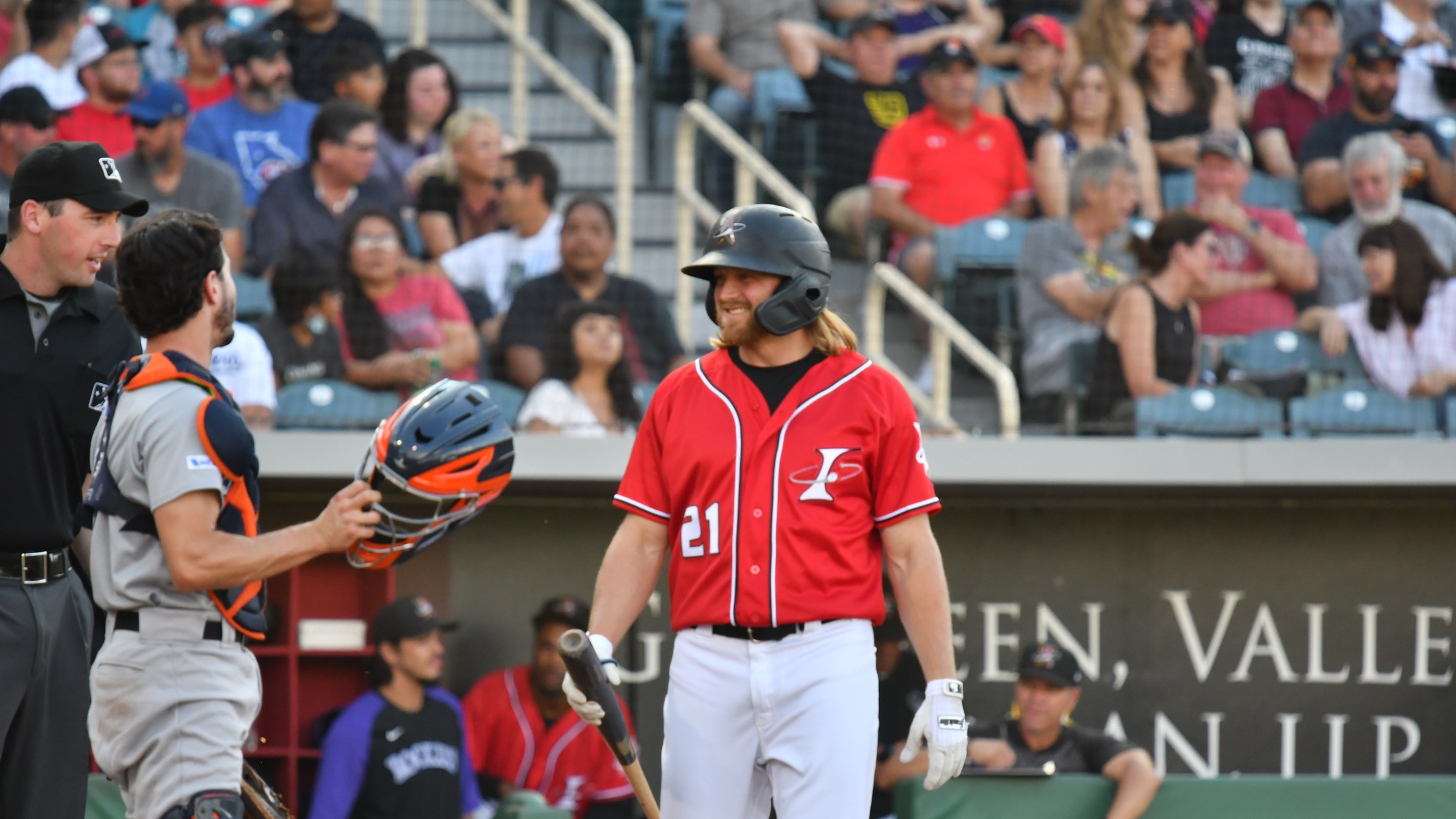 Isotopes 10 (28-39), Chihuahuas 6 (27-39) – Southwest University Park | El Paso, TX Albuquerque third baseman Taylor Motter became the eighth Isotope in club history to hit three home runs in one game, going deep in his first three at-bats to lead the Topes to a 10-6 victory over
Isotopes 10 (28-39), Chihuahuas 6 (27-39) – Southwest University Park | El Paso, TX
Albuquerque third baseman Taylor Motter became the eighth Isotope in club history to hit three home runs in one game, going deep in his first three at-bats to lead the Topes to a 10-6 victory over the El Paso Chihuahuas in Game 1 of a doubleheader Saturday afternoon.
Another club record was established in this contest, as the Isotopes set a new franchise mark by going their 14thconsecutive game without committing an error. The previous record of 13 took place from June 15-28, 2006.
New Mexico State graduate LJ Hatch went 4-for-4 with two doubles and an RBI, while Alan Trejo added a two-run homer and Rio Ruiz chipped in with a pinch-hit RBI single to cap a four-run fifth.
Logan Cozart struck out four batters in 1.2 innings pitched to earn his fourth save of the season.
The nightcap of this twin bill is scheduled to begin at 8:10 PM MT, with Jesus Tinoco starting for Albuquerque against El Paso's Aaron Leasher.