Isotopes Held In Check by Chihuahuas Sunday Night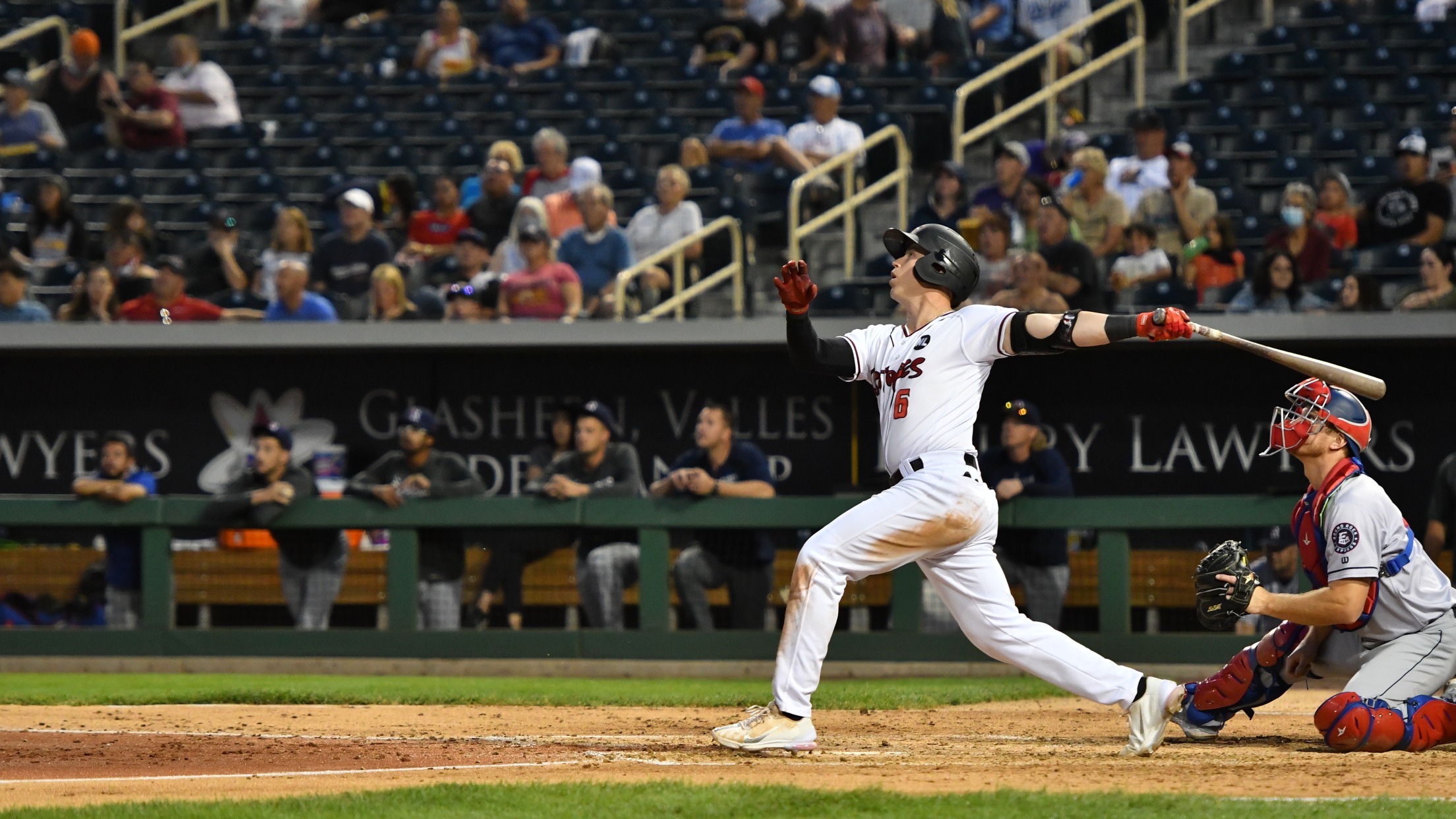 Chihuahuas 7 (44-68), Isotopes 2 (49-63) – RGCU Field at Isotopes Park | Albuquerque, NM AT THE DISH: Brian Serven belted his 14th home run of the season (extending a career high) and third in his last five games … Nick Longhi and Wynton Bernard each went 2-for-3 with Bernard
Chihuahuas 7 (44-68), Isotopes 2 (49-63) – RGCU Field at Isotopes Park | Albuquerque, NM
AT THE DISH: Brian Serven belted his 14th home run of the season (extending a career high) and third in his last five games … Nick Longhi and Wynton Bernard each went 2-for-3 with Bernard picking up an RBI triple in the second.
TOEING THE RUBBER: Starting pitcher José Mujica (2-11, 8.96) allowed eight hits and five runs in 4.2 frames with a walk and six strikeouts … Albuquerque used six relievers who combined to allow just two hits and one earned run.
TOPES TIDBITS: The Isotopes have not won three consecutive games since Aug. 13-16 at Sugar Land … The season series between Albuquerque and El Paso is tied 11-11 with two games remaining … Longhi is batting .391 (9-for-23) in September … The Topes need to win both to secure a season series victory over the Chihuahuas for the second consecutive campaign (9-7 in 2019).
ON DECK: Left-handed pitcher Ryan Rolison (1-2, 7.56) will toe the rubber for Albuquerque Monday evening against El Paso right-hander Jesse Scholtens (3-8, 5.21). Clear Tote Bags will be given to the first 3,000 fans in attendance, presented by New Mexico's CW. First pitch from Rio Grande Credit Union Field is scheduled for 6:35 MT.