The Smith's Picnic Pavilion located in left field behind the Isotopes' bullpen, provides a great venue to hold your annual company picnic, reward important clients and employees or entertain family and friends. Perfect for groups big or small, the pavilion is available for pre-game and in-game picnics for groups of 35 or more (Sunday-Thursday) and 75 or more (Friday-Saturday).

Smith's Picnic Pavilion Features:
Includes Reserved Level Seat to the game
All-inclusive food & beverage service during length of picnic
Excellent menus ranging from Hot Dogs to BBQ
Groups of 150 or more may rent picnic area exclusively on Sunday-Thursday home games or 330 or more on Friday-Saturday home games. *When booking exclusively, the minimum number required must be paid in full upon reservation
Pre-game and In-game picnics available
Souvenir discounts are available on selected items of 20 or more
Souvenir baseballs are available for purchase at $4.50 each (Baseballs must be purchased at time of final payment)
Group name will appear on our message board during the game
Personal Isotopes Executive to help set up your special event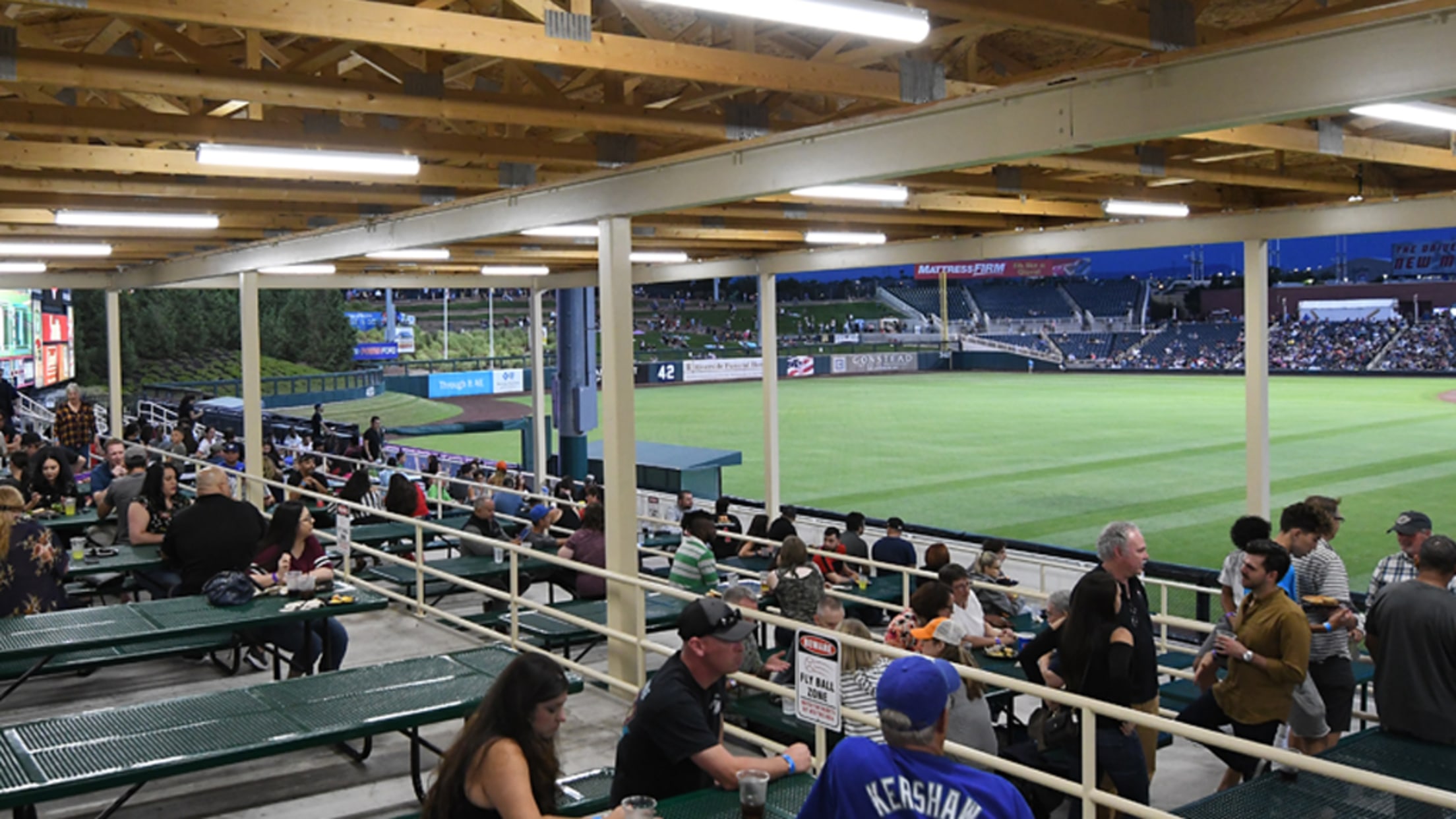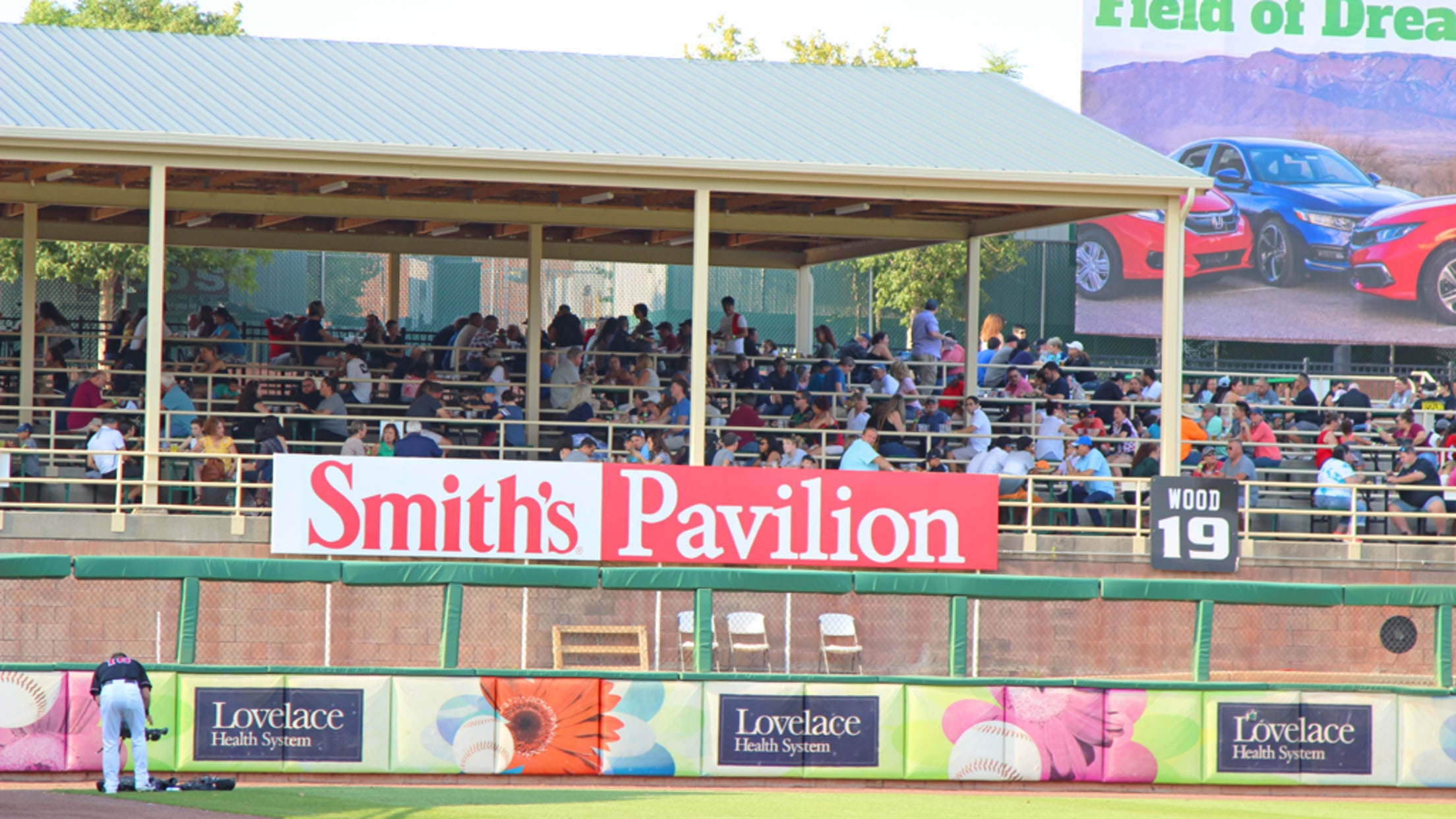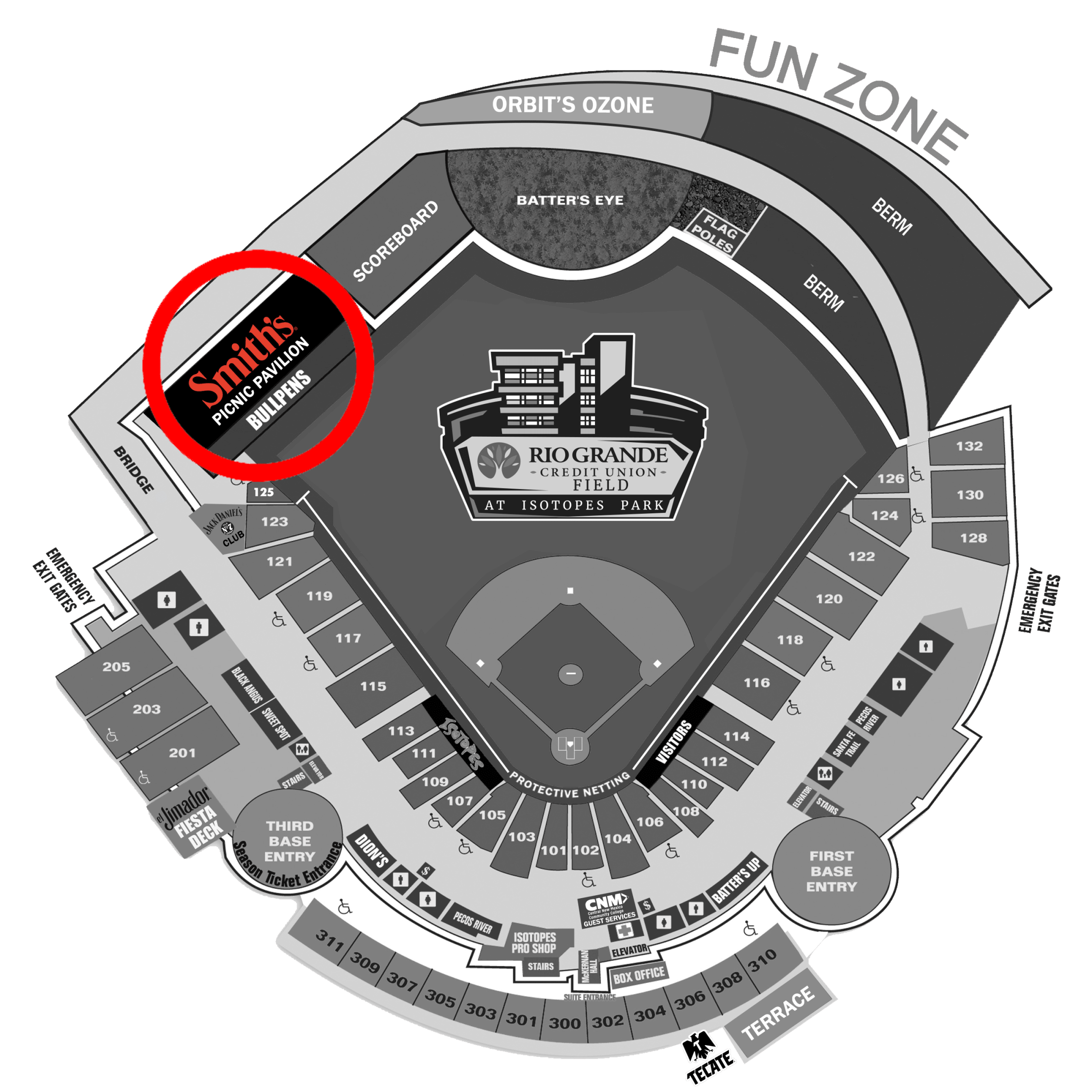 Frequently Asked Questions:
*Does the price include food, beverages and ticket to the game? *Yes, the price includes food, non-alcoholic beverages and admission to Rio Grande Credit Union Field at Isotopes Park.
*Am I able to upgrade my seat to a Box Level ticket? *Yes, for an additional $2 per ticket.
*Where is the Picnic Pavilion located? *The Picnic Pavilion is located beyond the left field wall directly behind the Isotopes Bullpen. See Map.
*How long is food and beverage service? *Food and beverages are served for an hour and a half. For Pre-Game Picnic this begins an hour and a half before the scheduled first pitch. For an In-Game Picnic it begins 30 minutes after the start of the game.
*What is needed to reserve the area? *A signed copy of the agreement along with a non-refundable down payment for the first 35 adults for a Sunday-Thursday game or first 75 adults for a Friday-Saturday game (or 25% of the estimated total for groups of 100 or more). *All reservations must be made through an Isotopes Group Sales Representative.
*How much is the down payment? *For groups requesting fewer than 100 tickets a non-refundable down payment is required for the first 35 adults for a Sunday-Thursday game or first 75 adults for a Friday-Saturday game. For groups requesting more than 100 tickets the down payment is 25% of the estimated total.
*Will my group be the only one in the area? *If the area is not booked exclusively then multiple groups may be booked in the Picnic Pavilion.
*How can I reserve the Picnic Pavilion exclusively? *For Sunday through Thursday games the s Picnic Pavilion requires 150 adults at full menu price. For a Friday or Saturday game the Picnic Pavilion requires 330 adults at full menu price.
When are my final number and final payment due? Your final number and final payment are due seven business days in advance of your event.
When/where do I receive my tickets? Please contact your Isotopes ticket representative for information.
How are additional menu items (beer, wine, etc.) served if multiple groups have booked the Picnic Pavilion? All groups are given color-coded wrist bands depending on the menu they purchased. Staff members are also assigned to oversee all items that are exclusive to various groups.
For More Information Contact: