Altoona Curve Announce Front Office Additions
10 new staff members join the Altoona Front Office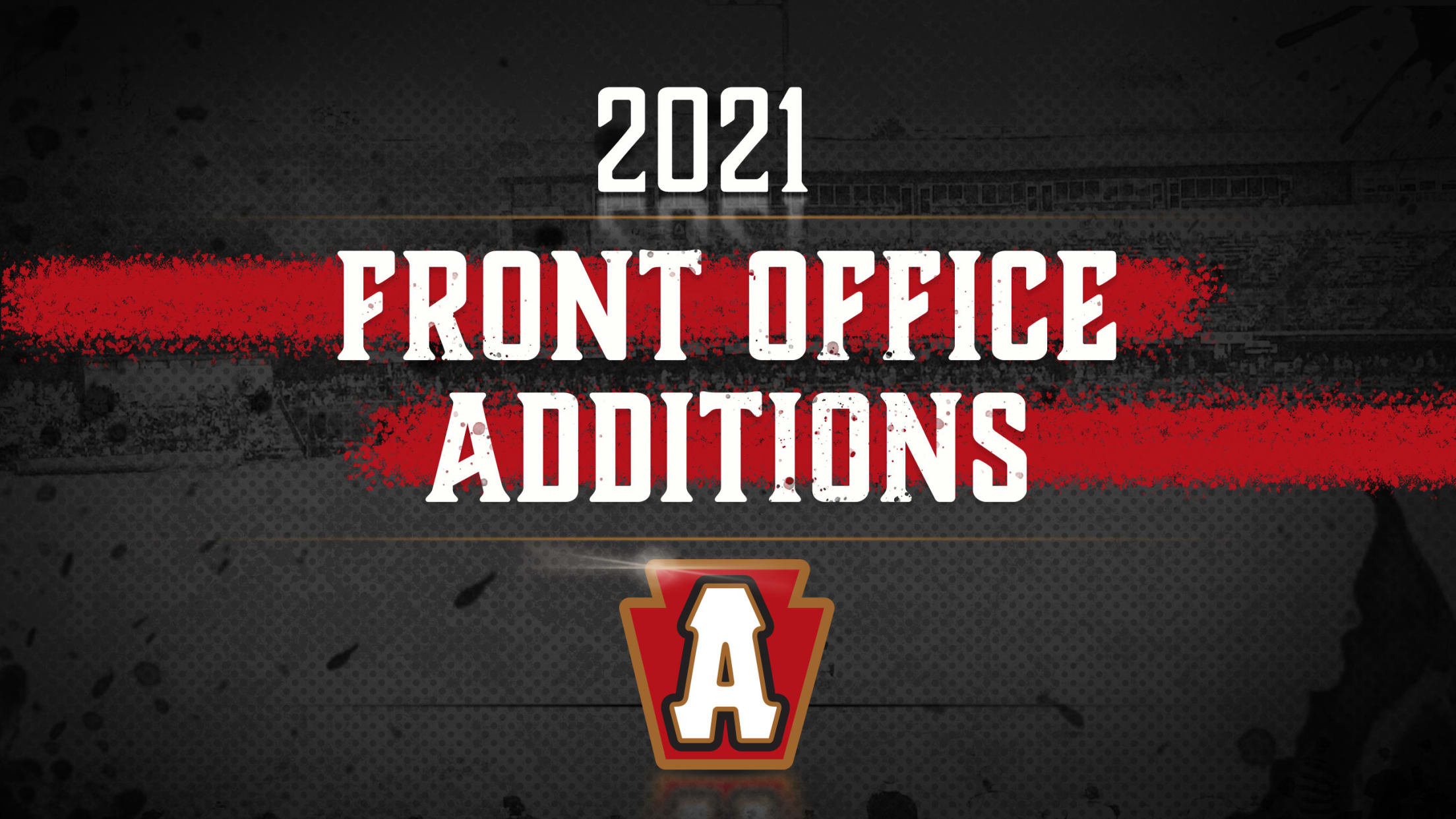 CURVE, Pa. - The Altoona Curve, Double-A affiliate of the Pittsburgh Pirates, announced 10 new additions to their front office staff on Friday, for the upcoming 2021 baseball season. Jon Mozes joins the Curve as Director of Communications and Broadcasting after six seasons as a member of the broadcast team
Altoona Curve Announce 2021 Schedule
Season tickets now on sale for the 23rd season of Altoona Curve Baseball
Curve, PA - The Altoona Curve, Double-A affiliate of the Pittsburgh Pirates, announced the complete game schedule for the 2021 Double-A Northeast League season on Thursday. The franchise's 23rd season of professional baseball features a slate of no fewer than 6 and no more than 17 games per month. The
New Coaching Staff to Lead the Curve in 2021
Miguel Perez will be the first former Curve player to serve as Curve Manager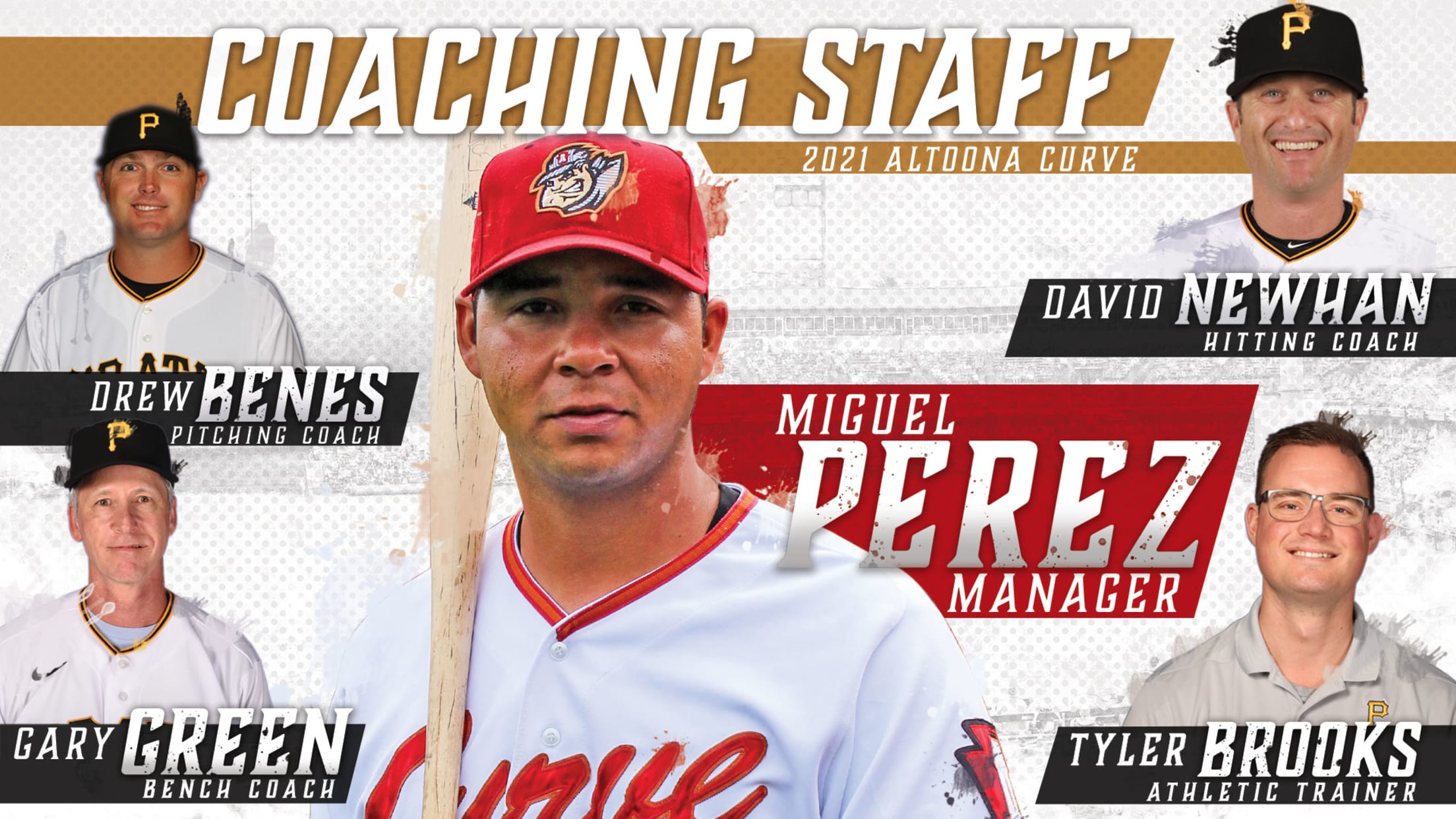 CURVE, Pa. - The Altoona Curve, in conjunction with the Pittsburgh Pirates, announced the Double-A affiliate's field staff for the 2021 season on Wednesday. The new staff will be led by manager Miguel Perez, who becomes the 12th manager in franchise history. Perez will become the first former Altoona Curve
MLB Announces Minor League Baseball Teams
Teams Will Be Part of New Model to Better Serve Fans, Players and Clubs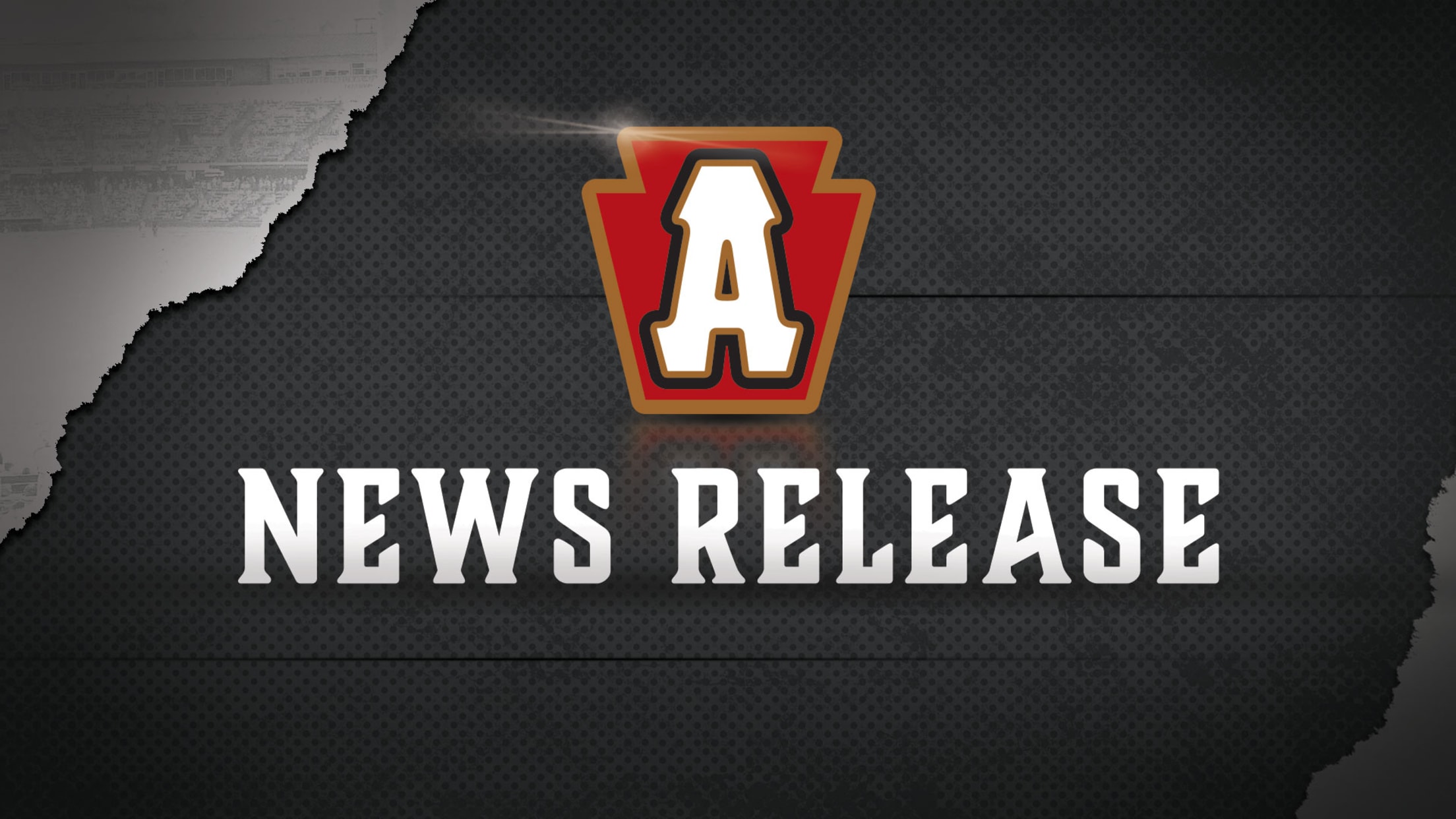 Minor Leagues to Include Player Salary Increases, Modernized Facility Standards and Reduced Travel MLB Preserves High-Level Baseball in Communities, Expands MLB-Supported Baseball Major League Baseball today announced that all 120 Minor League Clubs offered an invitation to become Professional Development League ("PDL") license holders have officially agreed to accept. These
Irons in the Fire: Curve alumni on the move
First wave of Hot Stove season sees former Altoona players in new places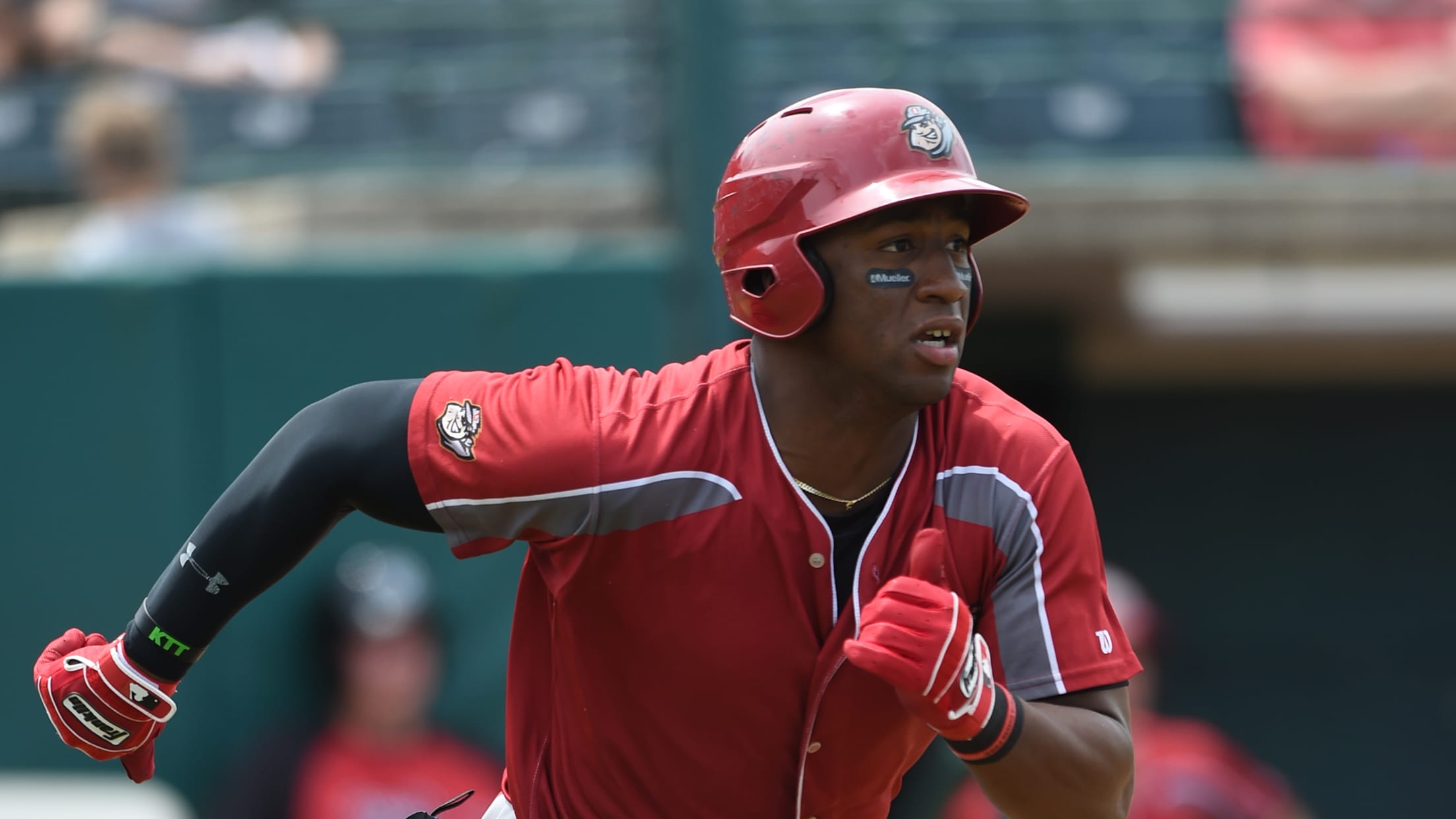 Promotional visionary and former Major League owner Bill Veeck said it best. "There are only two seasons: winter and baseball." There is more truth behind his famous quote than we know. Baseball's offseason always heats up as winter settles in. Build a team. Play a season. Repeat. See? There really
Curve giving free ticket vouchers to area hospital employees
CURVE, Pa. - The Altoona Curve are honoring health care employees at area hospitals with one free undated ticket voucher to any 2021 home game at Peoples Natural Gas Field as a thank you for their constant sacrifice for our health during the pandemic. Hospital employees in Blair, Bedford, Cambria
James E. Van Zandt VAMC partners with Altoona Curve for mask giveaway
1,000 face coverings to be handed out at PNG Field on December 18
CURVE, Pa. – The James E. Van Zandt VA Medical Center and the Altoona Curve will give away 1,000 face masks at Peoples Natural Gas Field on Friday, December 18. The drive-through event in the PNG Field parking lot will run from 11 a.m. to 1 p.m., or while supplies
Altoona Curve offices closed to public until Jan. 4
Online shopping still available for The Stockyard Team Store
CURVE, Pa. - The Altoona Curve offices at Peoples Natural Gas Field will remain closed to the public until January 4 at 9 a.m. The team reached this decision in response to the Commonwealth of Pennsylvania's new mitigation efforts to curb the spread of COVID-19. Online holiday shopping and shipping
Altoona Curve receive invitation to MLB Player Development System
Curve among 120 affiliated minor league clubs under consideration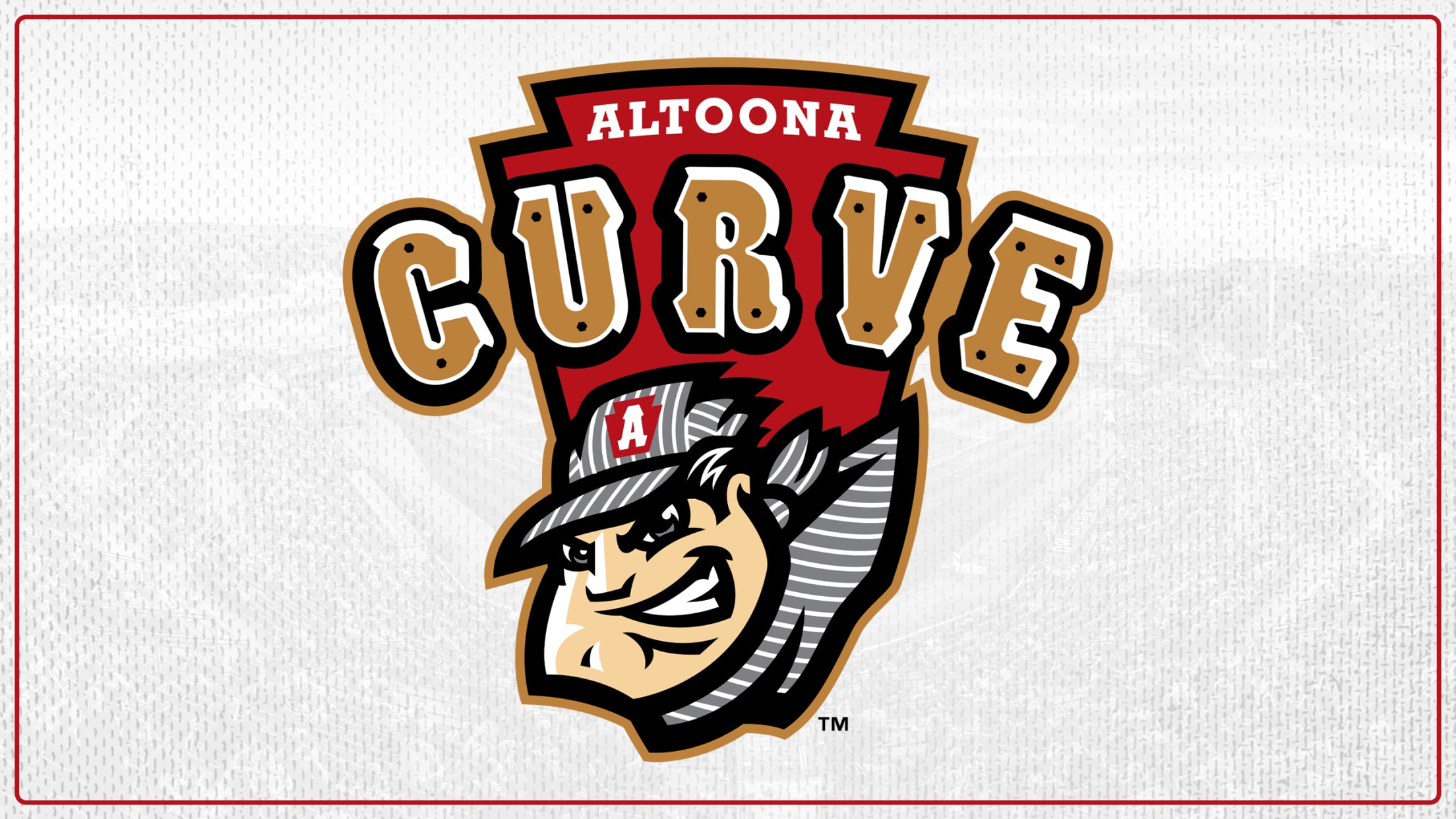 CURVE, Pa. – The Altoona Curve received an invitation to be part of Major League Baseball's new player development system to remain the Double-A affiliate of the Pittsburgh Pirates, the two clubs announced on Wednesday. Under MLB's new player development structure, the Pittsburgh Pirates extended invitations to four minor league
Pirates protect Kranick, Castro from Rule 5 Draft
Both were members of Pirates alternate training site in Altoona in '20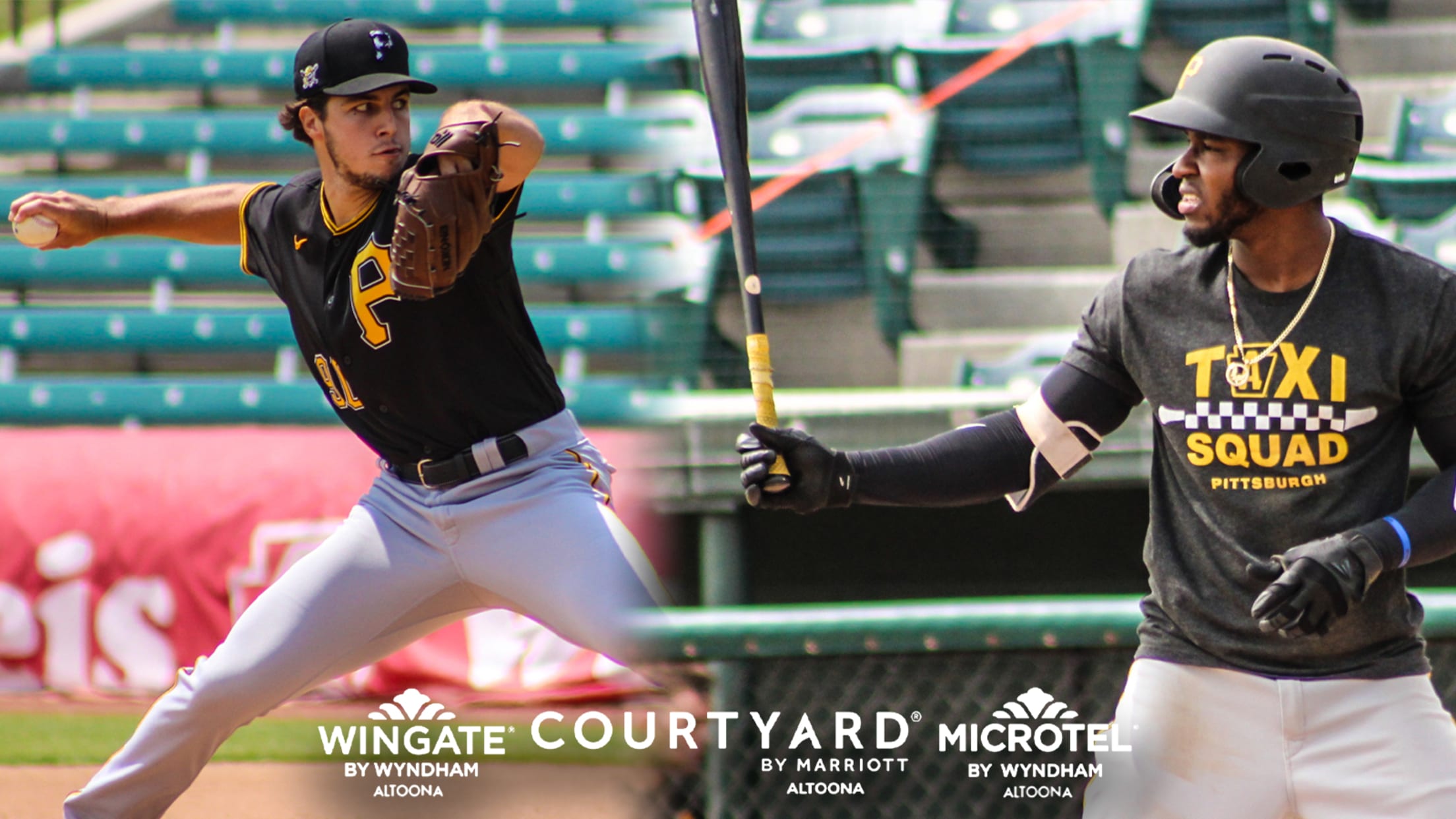 The annual deadline to protect prospects from the Rule 5 draft with a promotion to the 40-man roster was on Friday, November 20. While this is a yearly practice for Major League teams to secure young talent they've invested in, it is all but ordinary in 2020. Usually, the Curve
A Touching Letter from a Curve Fan Deployed in Afghanistan
Inspiration from Overseas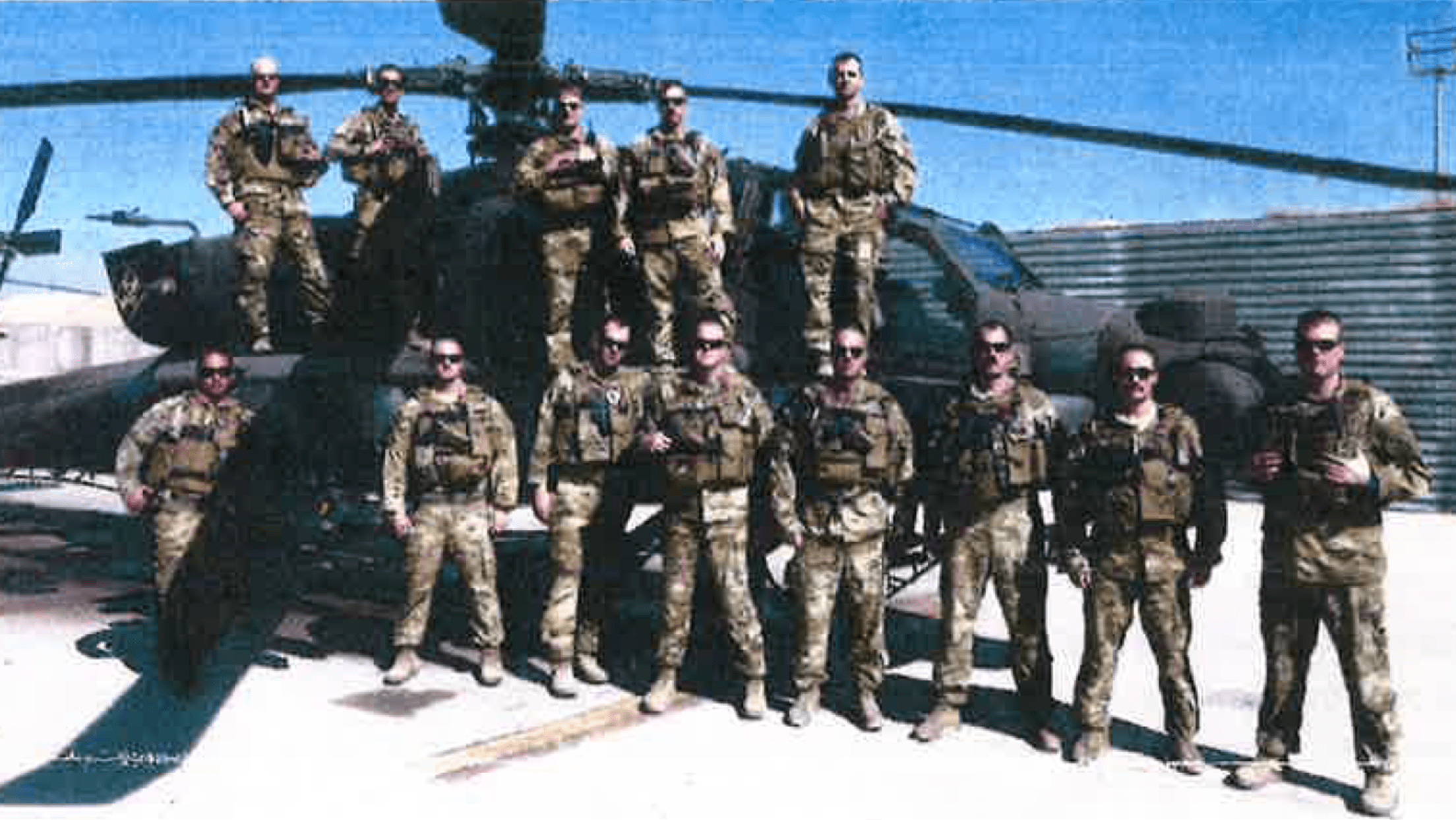 The Altoona Curve recently received a heart-felt letter from CPT Jacob lngebritson, who is on his second deployment in Afghanistan with the United States Army. He detailed his life-long enjoyment of Minor League Baseball and how closely he follows the Curve. We were so moved by his kind words and
Eastern League graduates in the 2020 World Series
11 players on World Series rosters played Eastern League baseball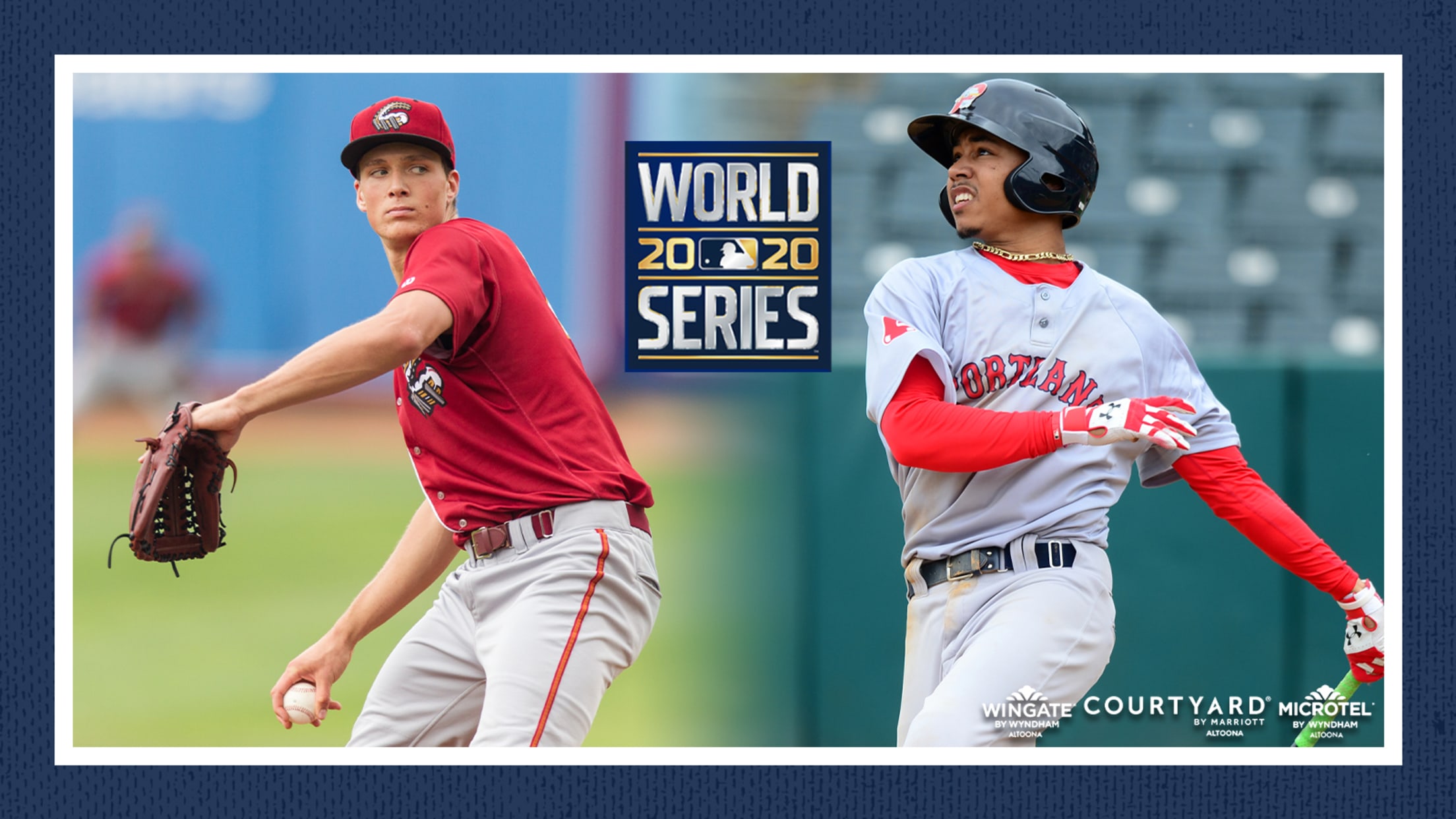 The Tampa Bay Rays and Los Angeles Dodgers were the two best teams in baseball during the truncated 2020 season. Now they are hours away from lifting the lid on the 2020 World Series. While each city has already captured a major sports championship this year (Tampa Bay Lightning won
Free food giveaway at PNG Field on October 13 and 20
Altoona Curve and the Center of Independent Living of South Central PA to hold drive-through food giveaway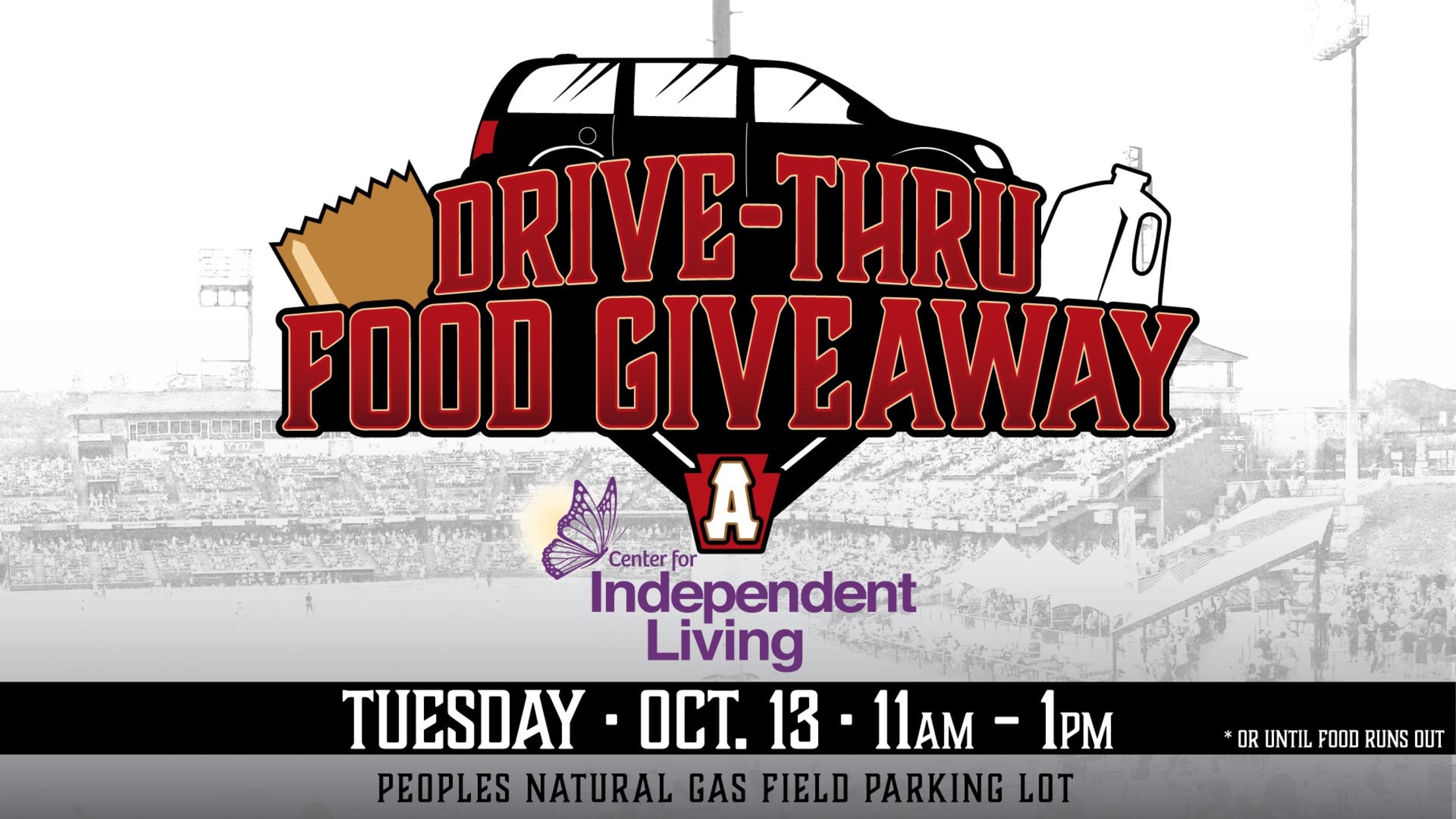 CURVE, Pa. – The Altoona Curve and the Center for Independent Living of South Central PA are teaming up to help area residents in need with a drive-through food giveaway on Tuesday, October 13 and Tuesday, October 20. The drive-through event will take place in the Peoples Natural Gas Field
Curve to host fall beer festival at PNG Field
Frank 'n Pints on tap at PNG Field with food and live music to compliment a fall beer lineup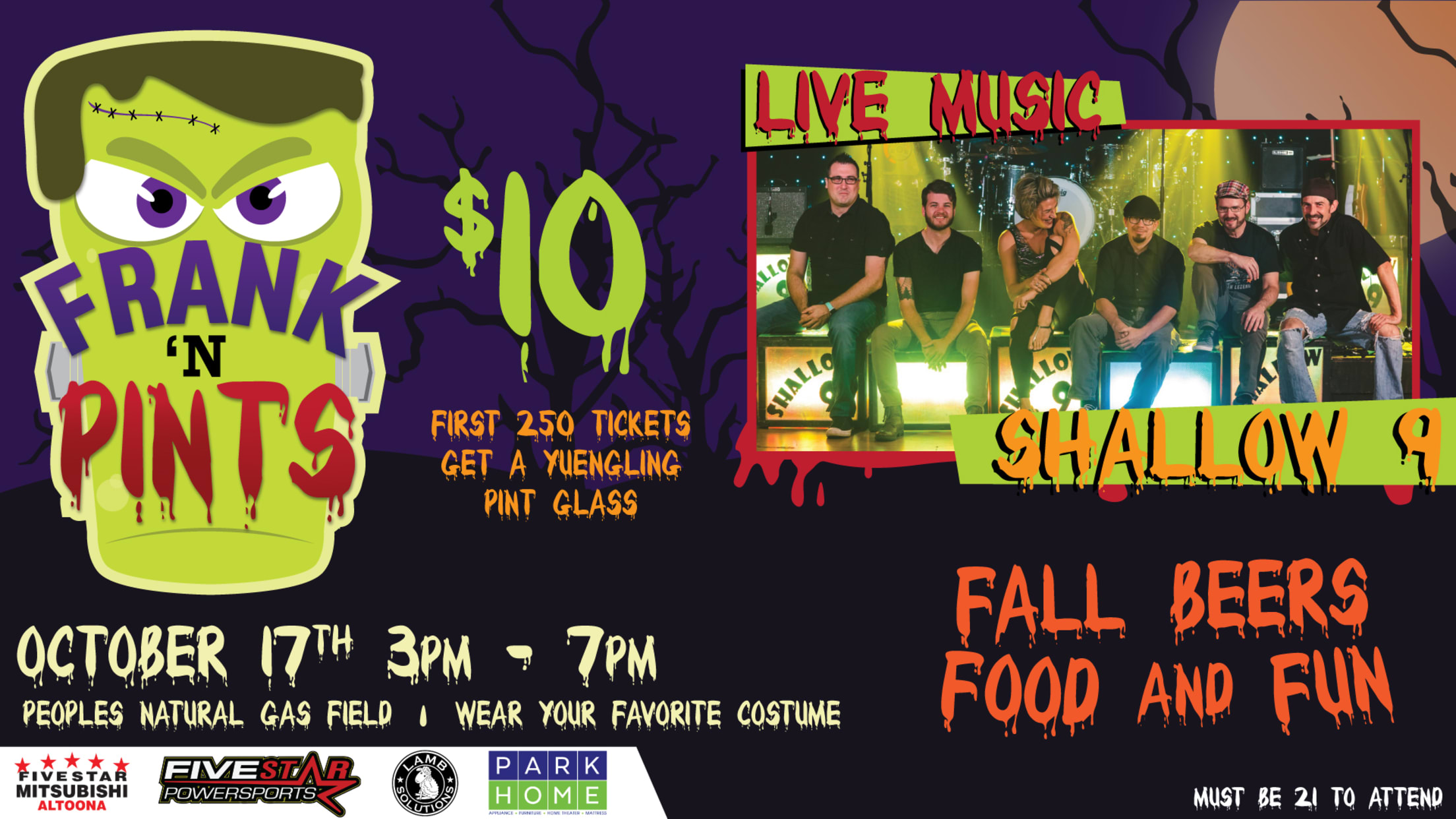 CURVE, Pa. – The Altoona Curve will be hosting a Halloween-themed fall beer festival at Peoples Natural Gas Field on Saturday, October 17, the team announced on Friday. Frank 'n Pints, presented by Five Star Mitsubishi, Five Star Powersports, Lamb Solutions and Park Home, will run from 3-7 p.m. with
Eight Curve alumni prepare for expanded 2020 MLB Postseason
Rays, Yankees, Indians, A's, Blue Jays and Marlins among clubs with at least one Curve alum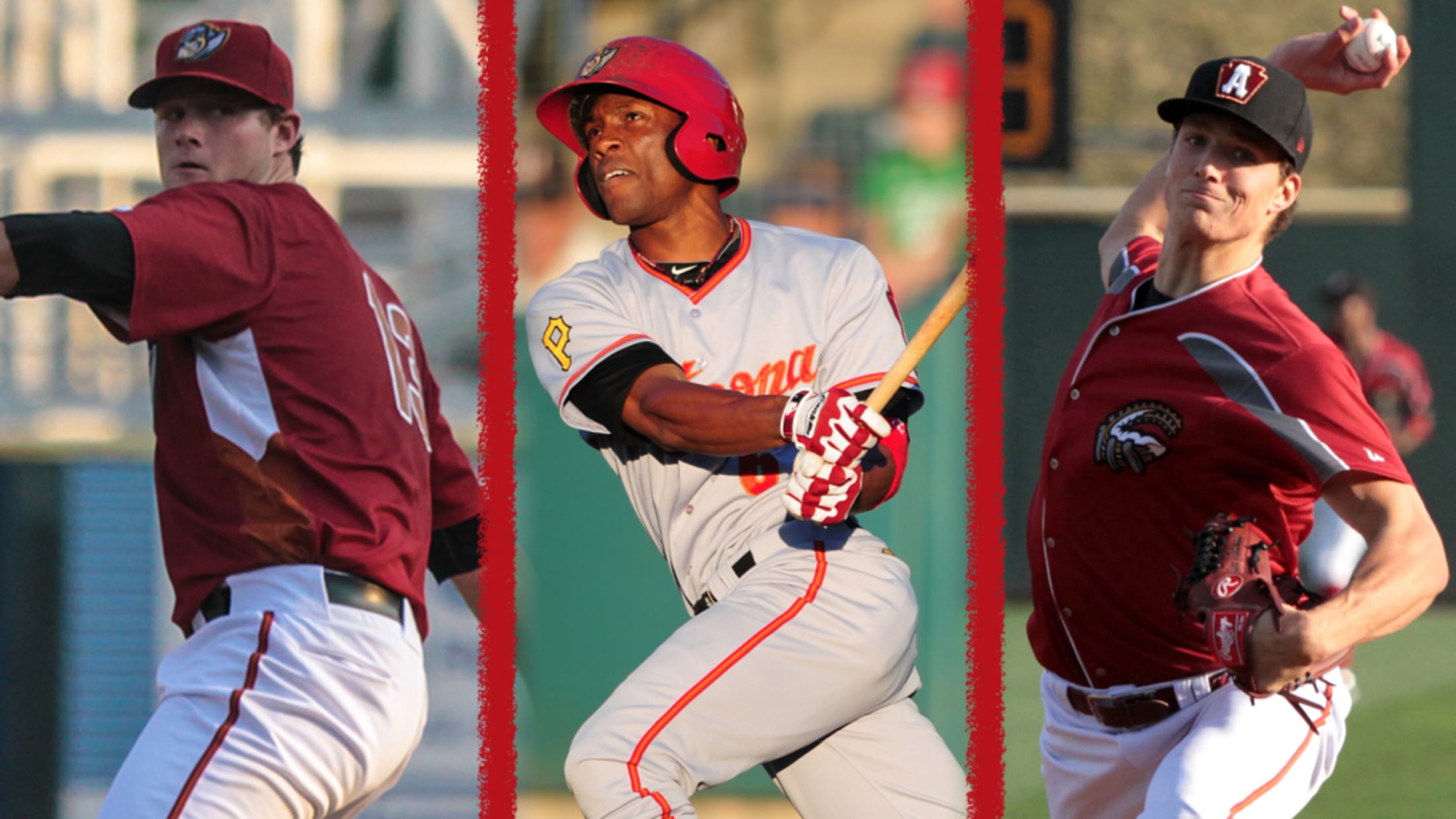 We made it. The 60-game Major League Baseball season has been completed and there are playoff games set to begin this evening.
Click here to view the MLB Postseason Bracket and Schedule A total of 53 former Curve players played at least one Major League game in 2020, including
Taxi Squad Sendoff: Observations from Altoona's Alternate Training Site
A lost season for the Curve and opportunity for prospects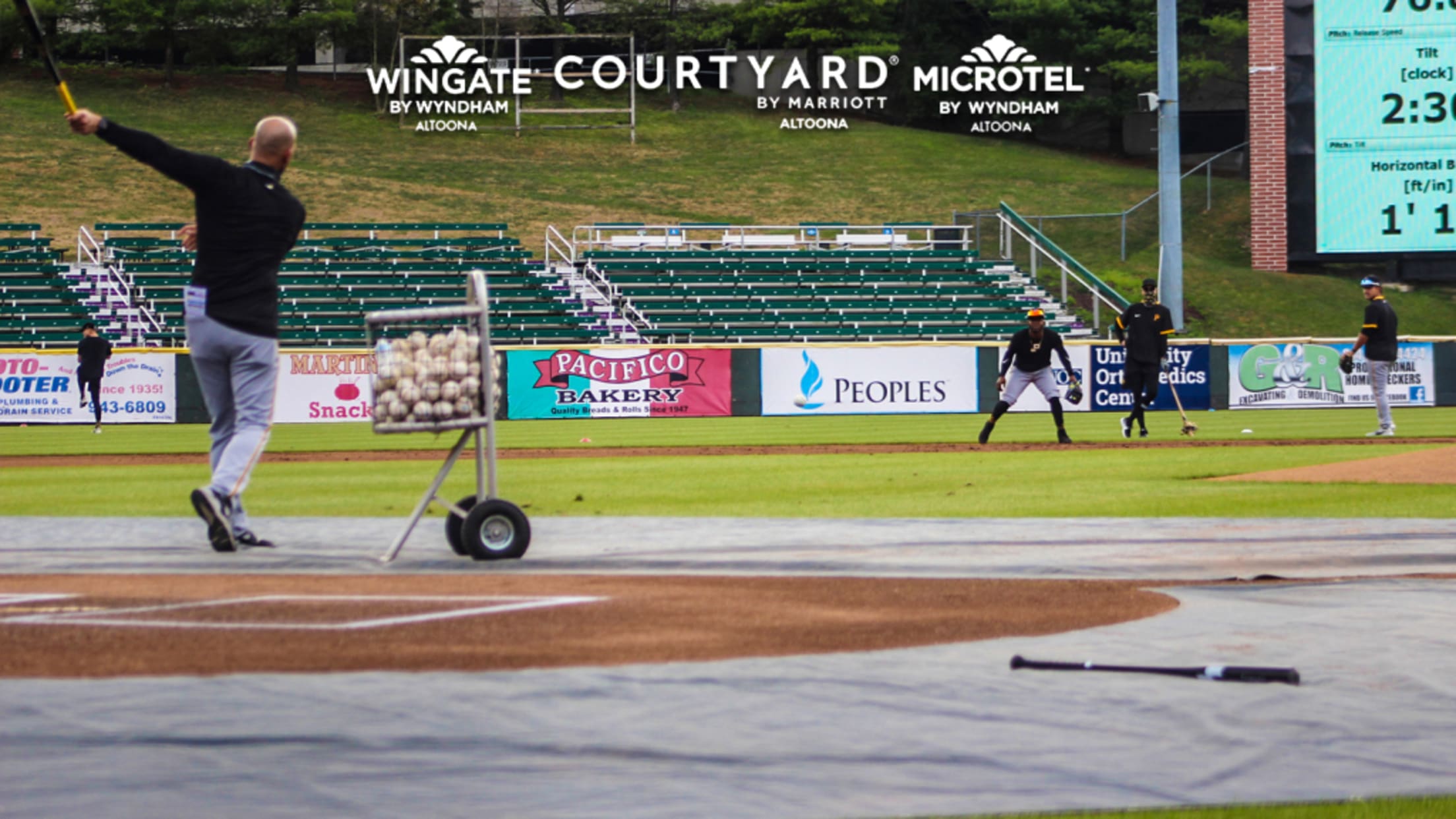 Even without a Minor League Baseball season, over two dozen talented, up-and-comers in the Pittsburgh Pirates organization departed Peoples Natural Gas Field this week. It brings a small sense of normalcy to an abnormal year. Every year since 1999, kids in Altoona go back to school and ballplayers return home
Pirates lock in Opening Day, Alternate Site rosters
Altoona hosting one of 30 taxi squads for 2020 season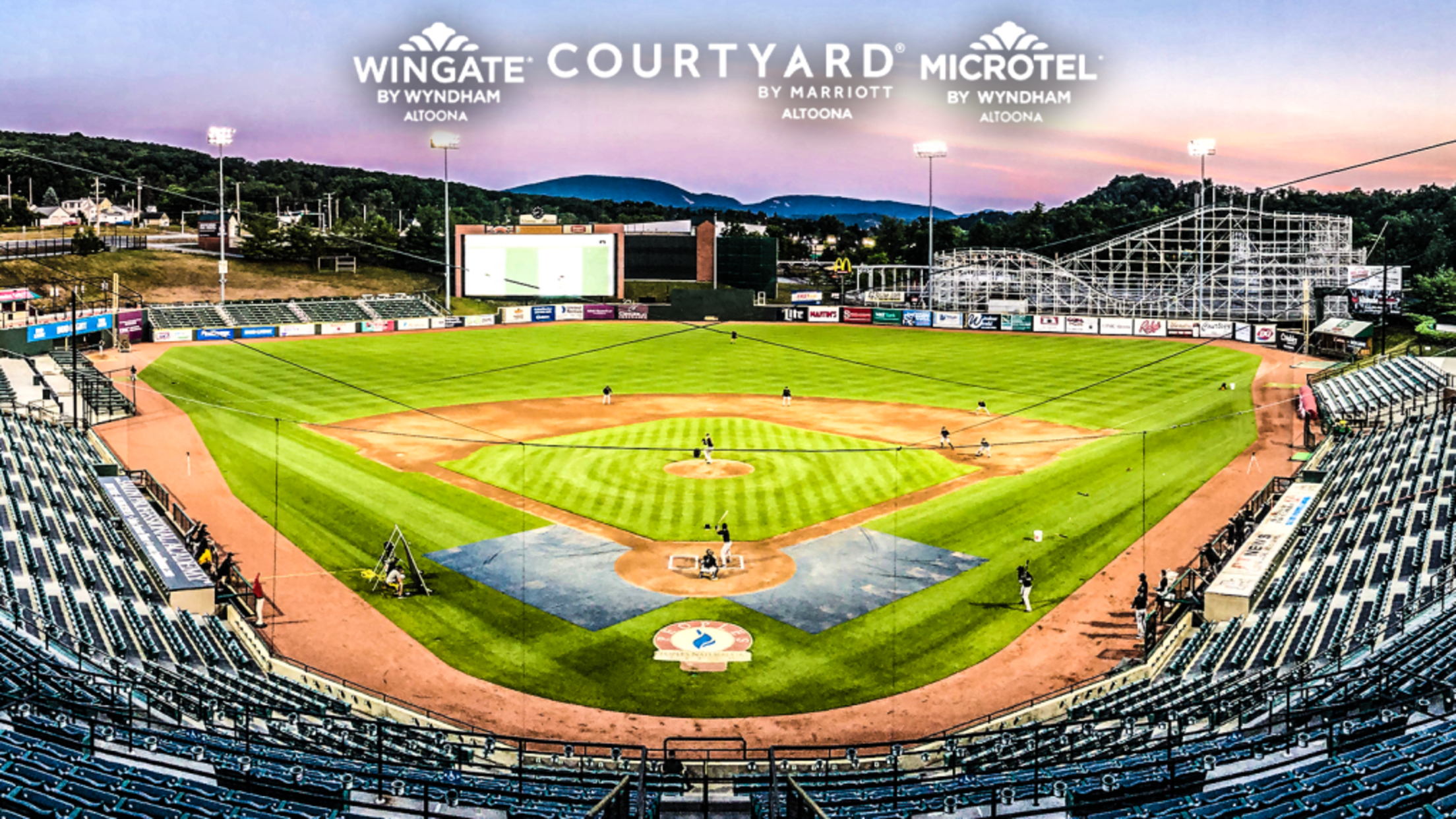 Now that the long-awaited Major League Baseball season is officially underway, the use of 30 alternate training facilities around the country are soon to be in full-swing. The Altoona Curve are one of 19 affiliated Minor League franchises to directly feed players to the Major League affiliate during the 60-game
Minor League Baseball cancels 2020 season
Pandemic shelves Curve and Eastern League season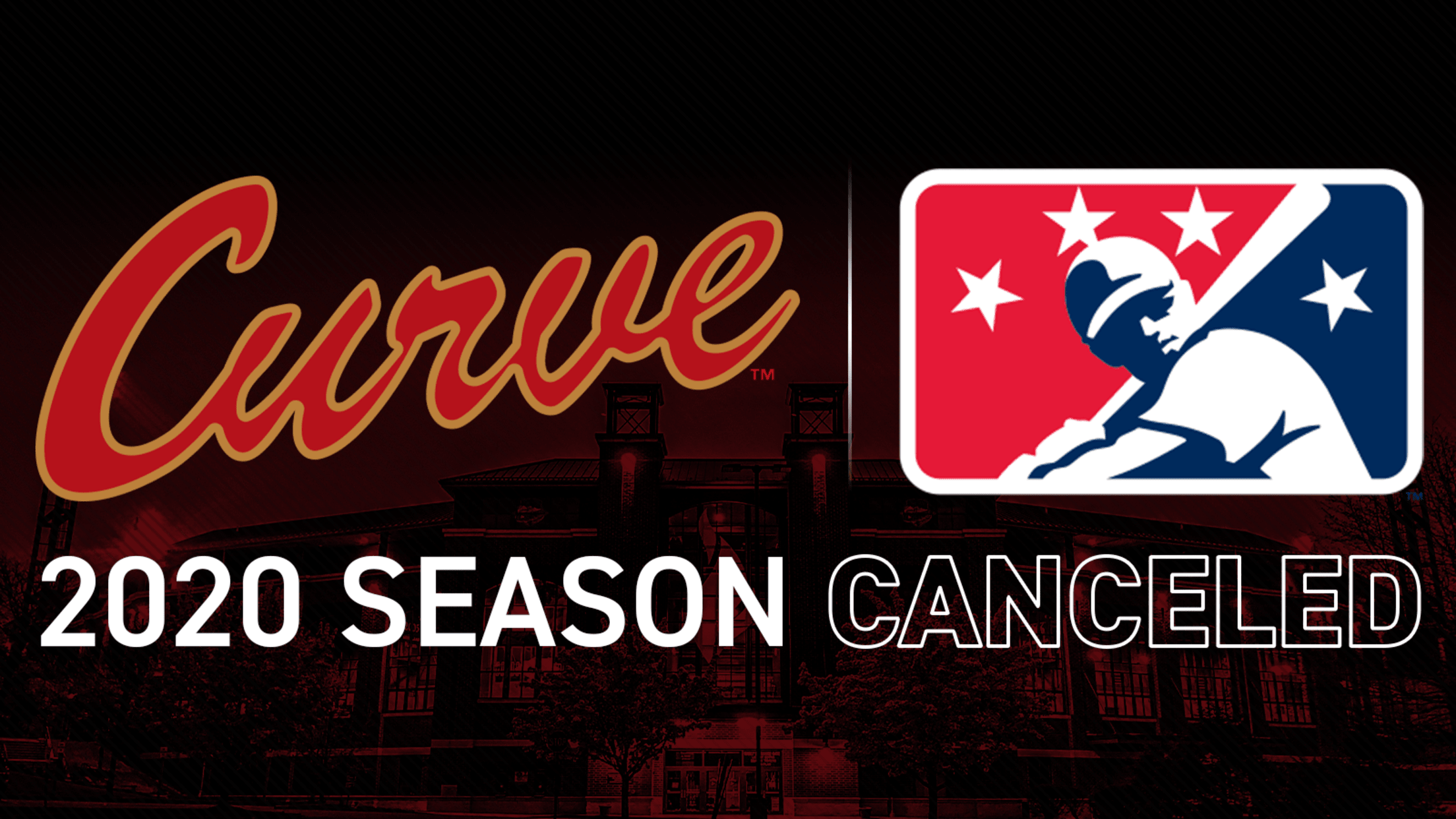 CURVE, Pa. – Minor League Baseball announced the cancellation of the 2020 season on Tuesday due to the impacts of COVID-19, resulting in no games for the Altoona Curve and it's Eastern League opponents this year.
Pirates partner with Curve for alternative training site
MLB reserves to train at Peoples Natural Gas Field in 2020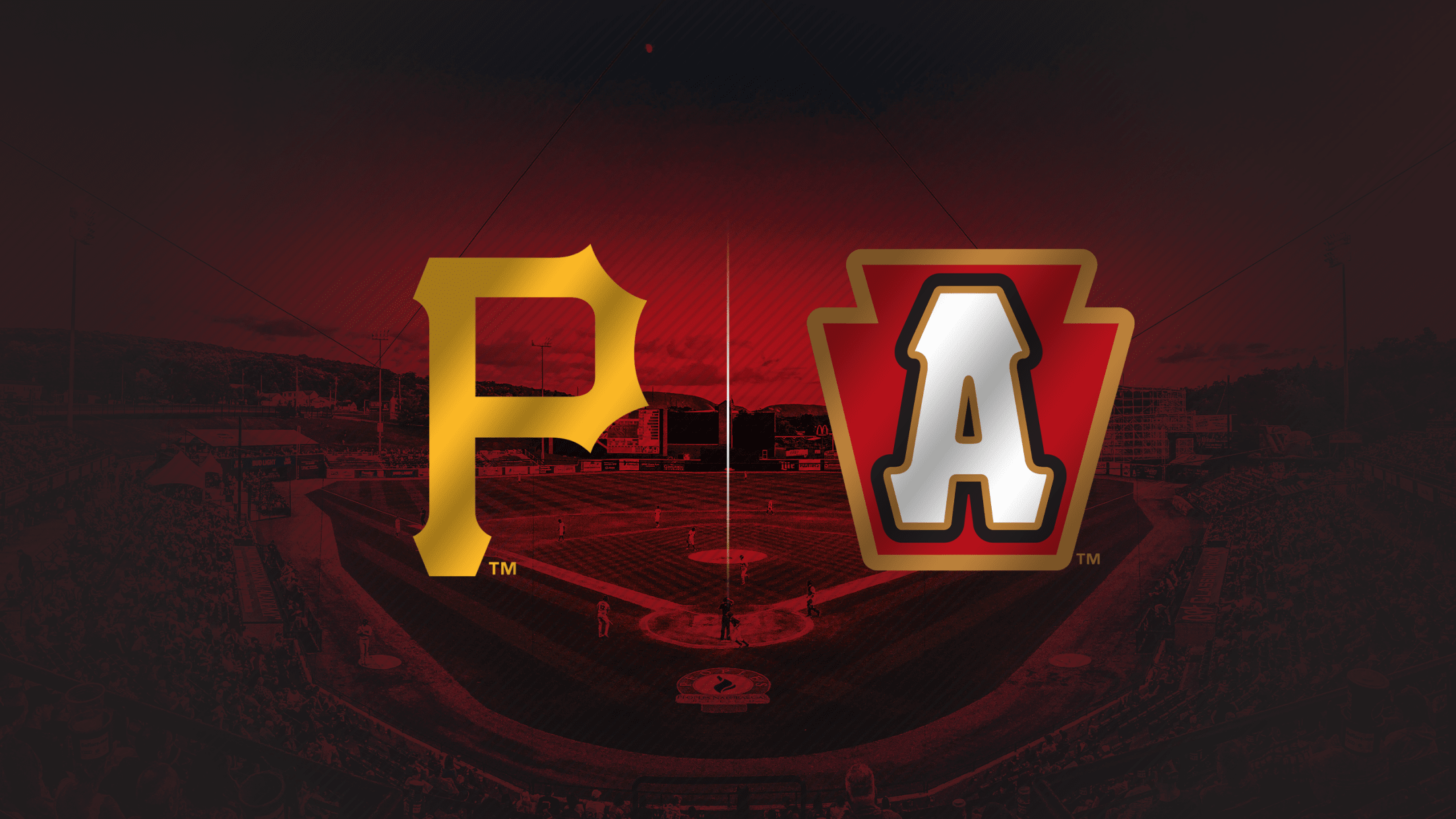 CURVE, Pa. – The Pittsburgh Pirates and Altoona Curve announced today that Peoples Natural Gas Field will serve as the alternate training facility during the 2020 season.
Fabulous 4th of July Fireworks Event Details & Maps
Coming to the ballpark for fireworks on July 4? Come prepared.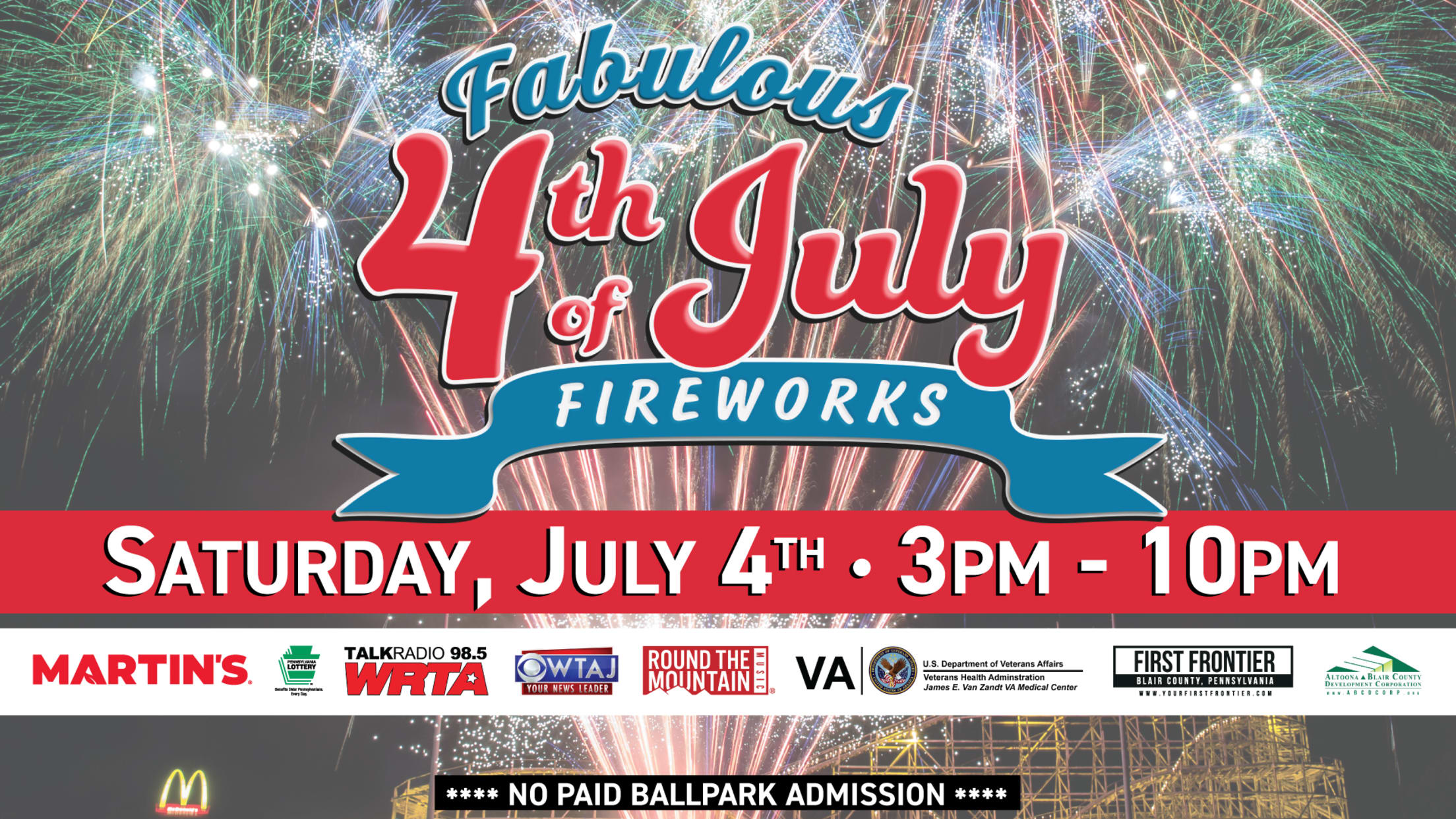 Due to an anticipated increase in traffic on Park Avenue this Saturday, July 4, the Altoona Curve ask that every attendee comes prepared. Every ticket for the Fabulous 4th of July Fireworks event is labeled with the parking location for each car. Each parking location has a dedicated parking entrance.
Curve set spectator policies, entertainment acts for July 4 fireworks
Parking lot spaces for sale to watch fireworks and live music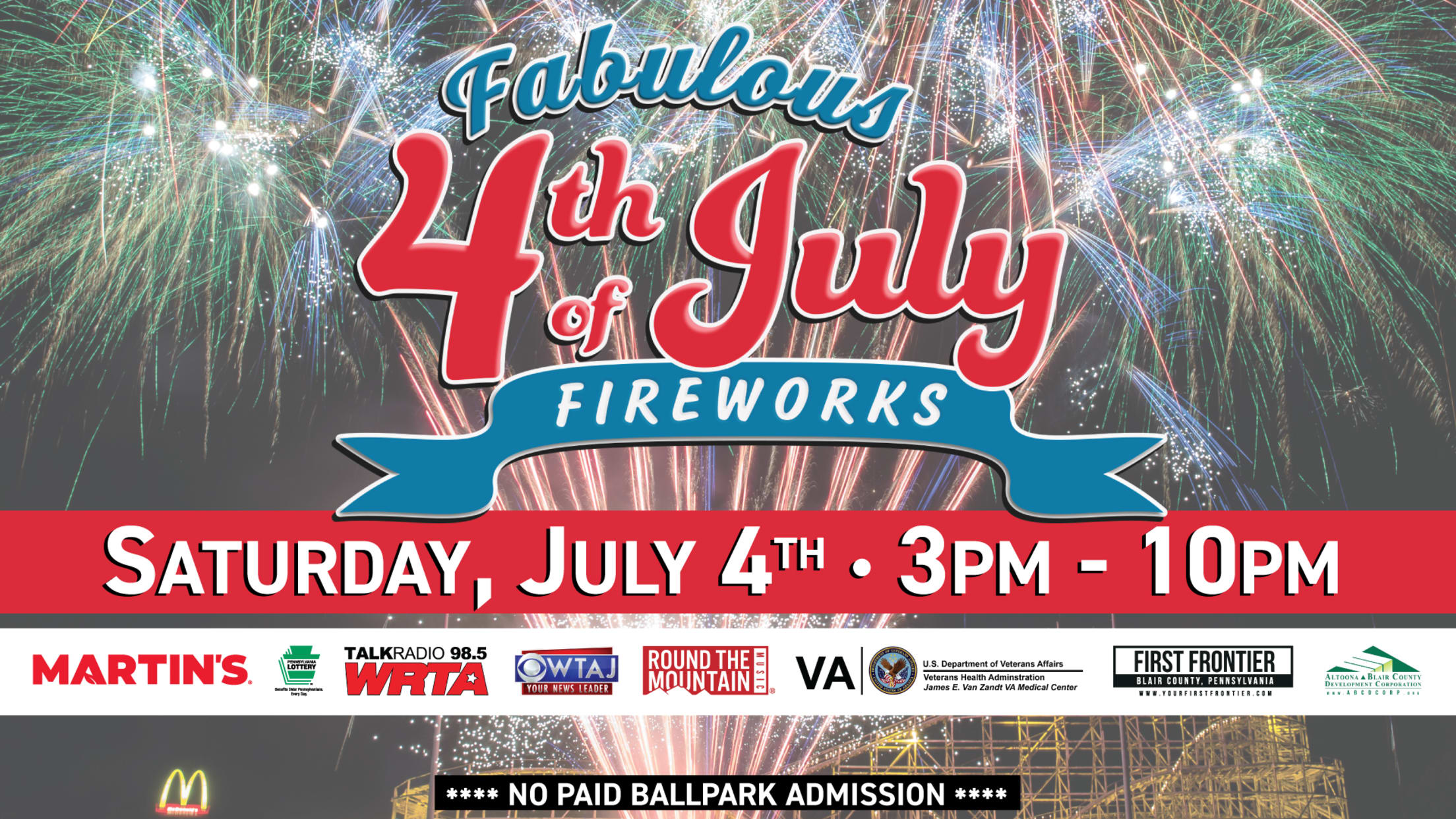 CURVE, Pa. – The Altoona Curve will welcome 250 vehicles to the Peoples Natural Gas Field VIP parking lot from 3-10 p.m. on Saturday, July 4 to view the Fabulous Fourth of July Fireworks event, presented by Martin's Food and the Pennsylvania Lottery, the team announced on Wednesday. After collaborating
Dinner at the Curve, Curve Burger takeout returns on June 24
Second dine-in date added to calendar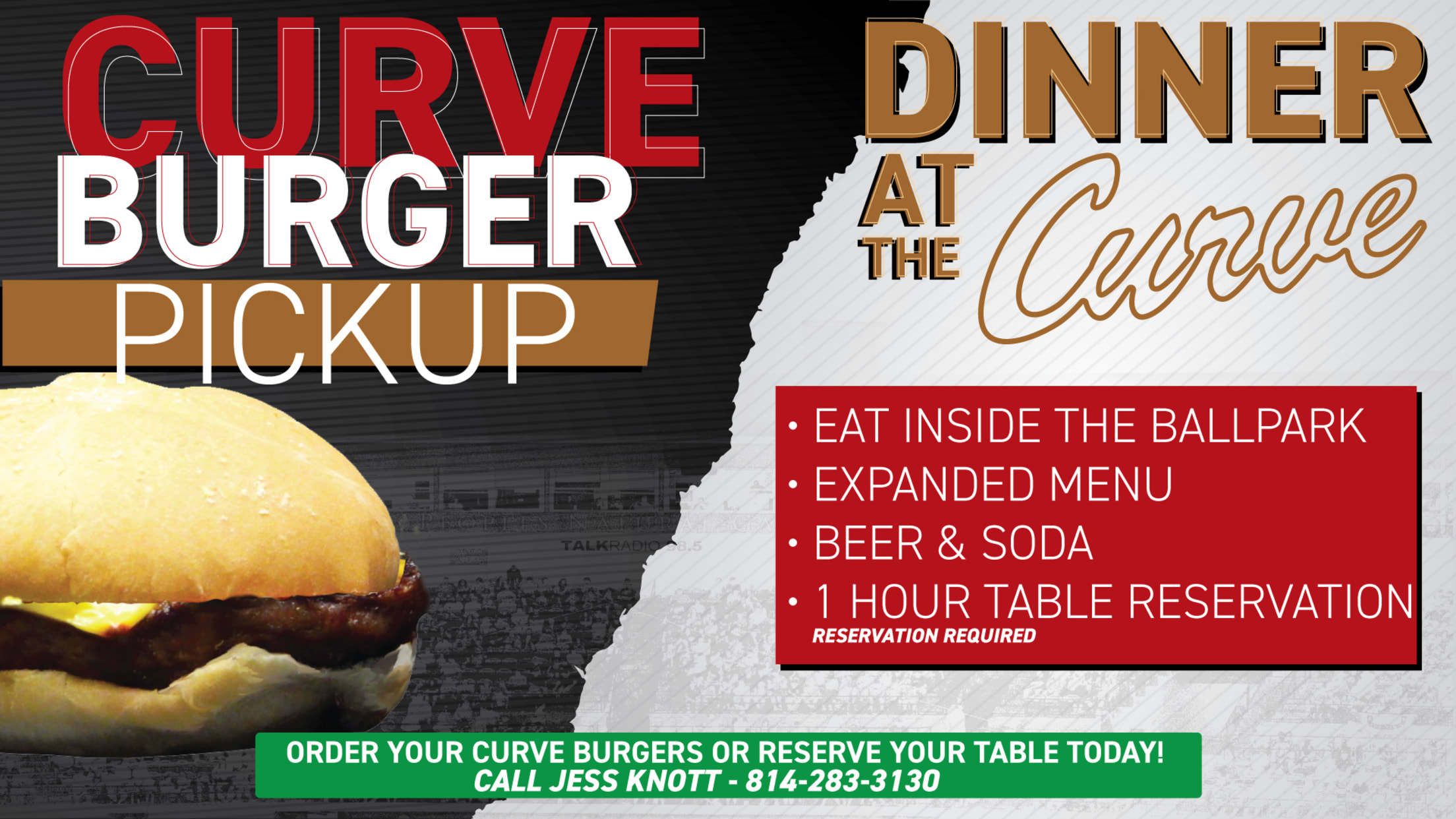 CURVE, Pa.– Dining at Peoples Natural Gas Field returns on Wednesday, June 24 along with another curbside pickup for Curve Burgers to-go.
PNG Field to host Dinner at the Curve on June 18, Happy Hour on June 19
New dine-in service and expanded menu accompanies return of Curve Burger drive-through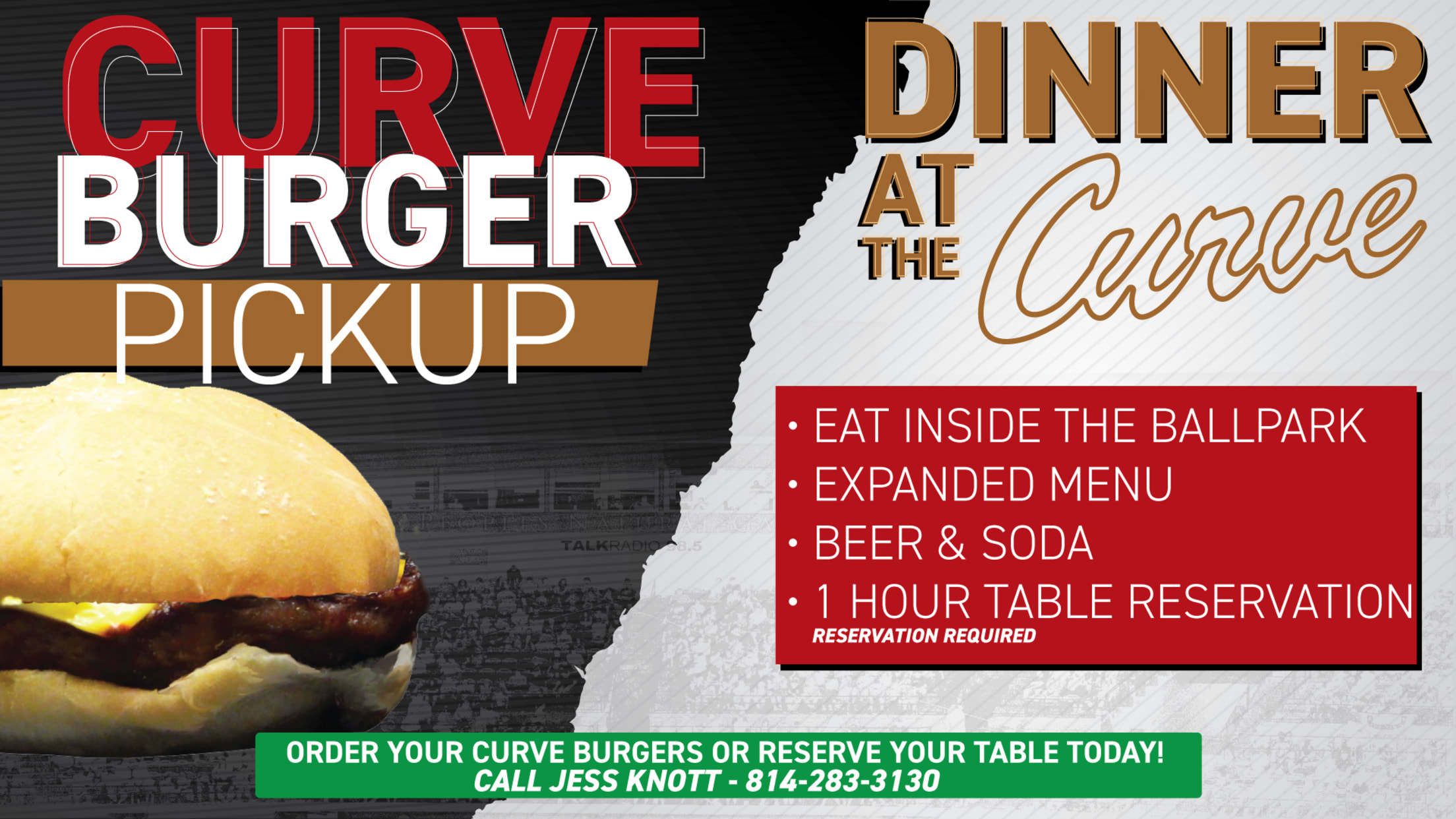 CURVE, Pa. – The Altoona Curve are welcoming people back to Peoples Natural Gas Field on Thursday, June 18 with a new dine-in option for fans and families to enjoy an expanded menu of their ballpark favorites along with the return of the Curve Burger Drive-Through service. The Curve will
WTAJ, WRTA to broadcast Fourth of July Fireworks from PNG Field
Fabulous Fourth of July Fireworks to be aired live on WTAJ, WRTA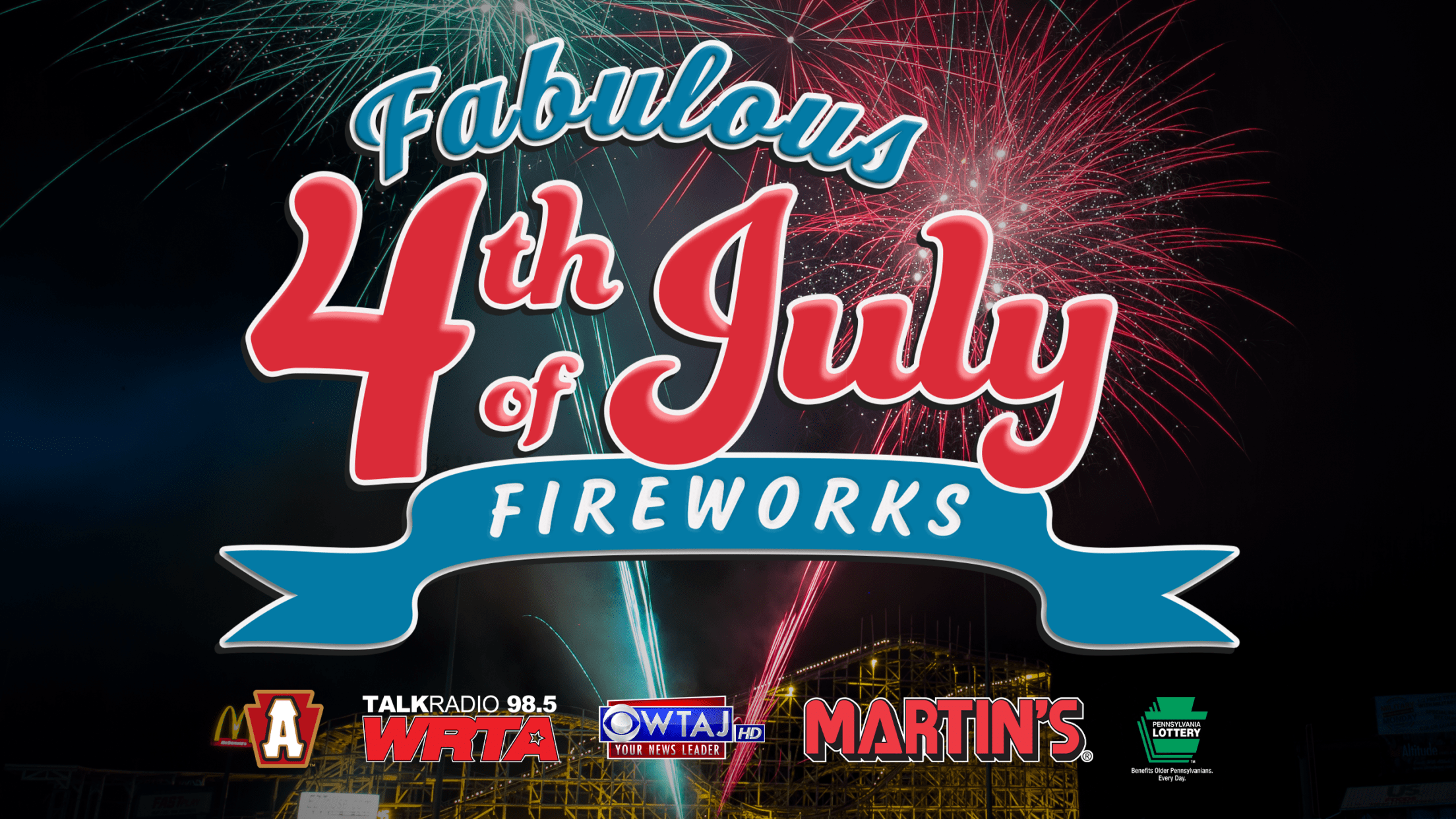 CURVE, Pa. – The Altoona Curve and WTAJ announced on Wednesday that the Fabulous Fourth of July Fireworks event, presented by the Pennsylvania Lottery and Martin's Food, will be held at Peoples Natural Gas Field on Saturday, July 4.