Fundraising with the Curve
For more information about a fundraising effort with the Curve...
Fundraiser Books
Looking for a quick and efficient way to help raise money for your group? We've got you covered with our Fundraiser Books, presented by McDonald's! Fundraiser Books are sold in an order-form format with no contract and no minimum. You'll only pay for the books you sell AND earn money for your organization.
Our Fundraiser Books, which are perfect for a family of four, are sold by your group for $25. Your organization keeps $8 per book sold. If your group sells 25 books, that would be a profit of $200 that goes right to your organization!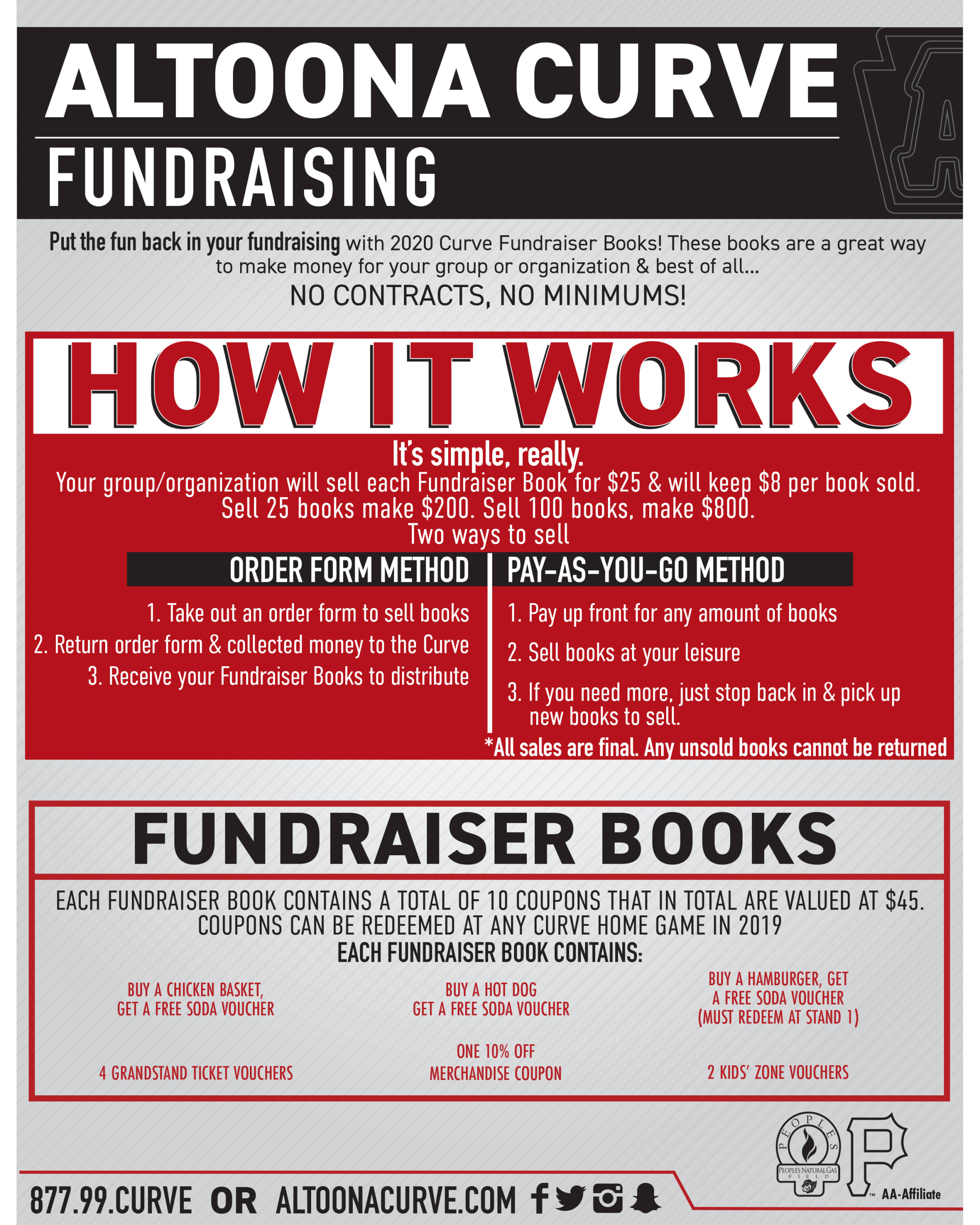 Fundraiser Tickets
Another way for your organization to do some fundraising with the Curve is through our fundraiser tickets program. Your non-profit can purchase a lump sum of tickets at a discounted rate, sell them for face value and you keep the profits! See the chart below for the different fundraising ticket rates based on section and amount of tickets purchased up front.
Fundraiser Ticket Options
| Fundraiser | Min. # of Tickets | Earnings per ticket | 200+ on Terrace Level | 500+ on Terrace Level | 200+ on Grandstand Level | 500+ on Grandstand Level |
| --- | --- | --- | --- | --- | --- | --- |
| McDonald's No Minimum Fundraiser | No Minimum | $2 | $8 | $7.50 | $6 | $5.50 |
| Large Group Fundraiser | 200 | $3-$4 | $7 | $6.50 | $5 | $4.50 |
Your organization must be a 501(c) non-profit to purchase tickets for a fundraising effort