Field of Dreams/Team Parties
Field of Dreams
Be sure to book early for this popular program that allows your Little Leaguer the chance to share the spotlight with the starting line-up of the Altoona Curve (the Pittsburgh Pirates of tomorrow)! Your team will have the opportunity to take the field with the starting lineup of the Altoona Curve as it is announced. Your team will also be able to stand side-by-side with the Curve players for the singing of the National Anthem. This is a once in a lifetime opportunity for any child. Teams will be booked on a first-come, first-serve basis, as the program fills up quickly.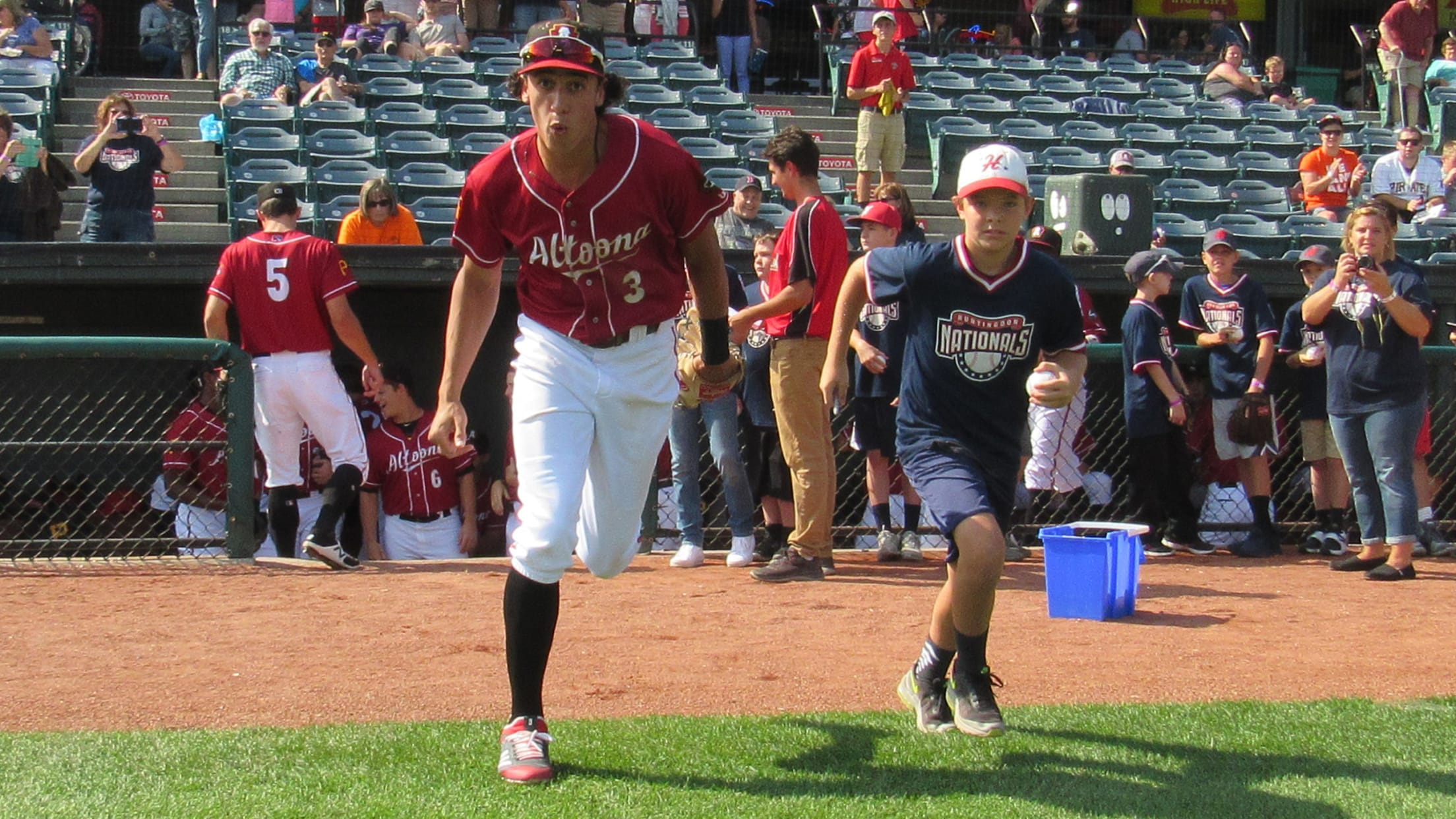 What's Included:
Team will be announced along side the starting lineup of the Altoona Curve and take the field for the National Anthem
Package includes game ticket plus an all-you-can-eat pre-game buffet meal in the First Base Picnic Area, which includes Hot Dogs, Hamburgers, Potato Chips, Cookies and Soda
Grandstand or UPMC Health Plan Home Run Junction (outfield bleachers) ticket included
Each on-field participant (up to 18) gets a baseball to have autographed by the player they run out with
Extremely limited opportunity--first-come, first-served
Field of Dreams Pricing:
$20 per person (Must purchase a minimum of 30 tickets to be eligible for this package)
Team Parties
Team Parties are a great way to celebrate your team for their hard work and success! After enjoying an all-you-can-eat buffet, the team will be recognized down on the field during our pregame activities. This is also a great time to distribute team recognition awards or trophies.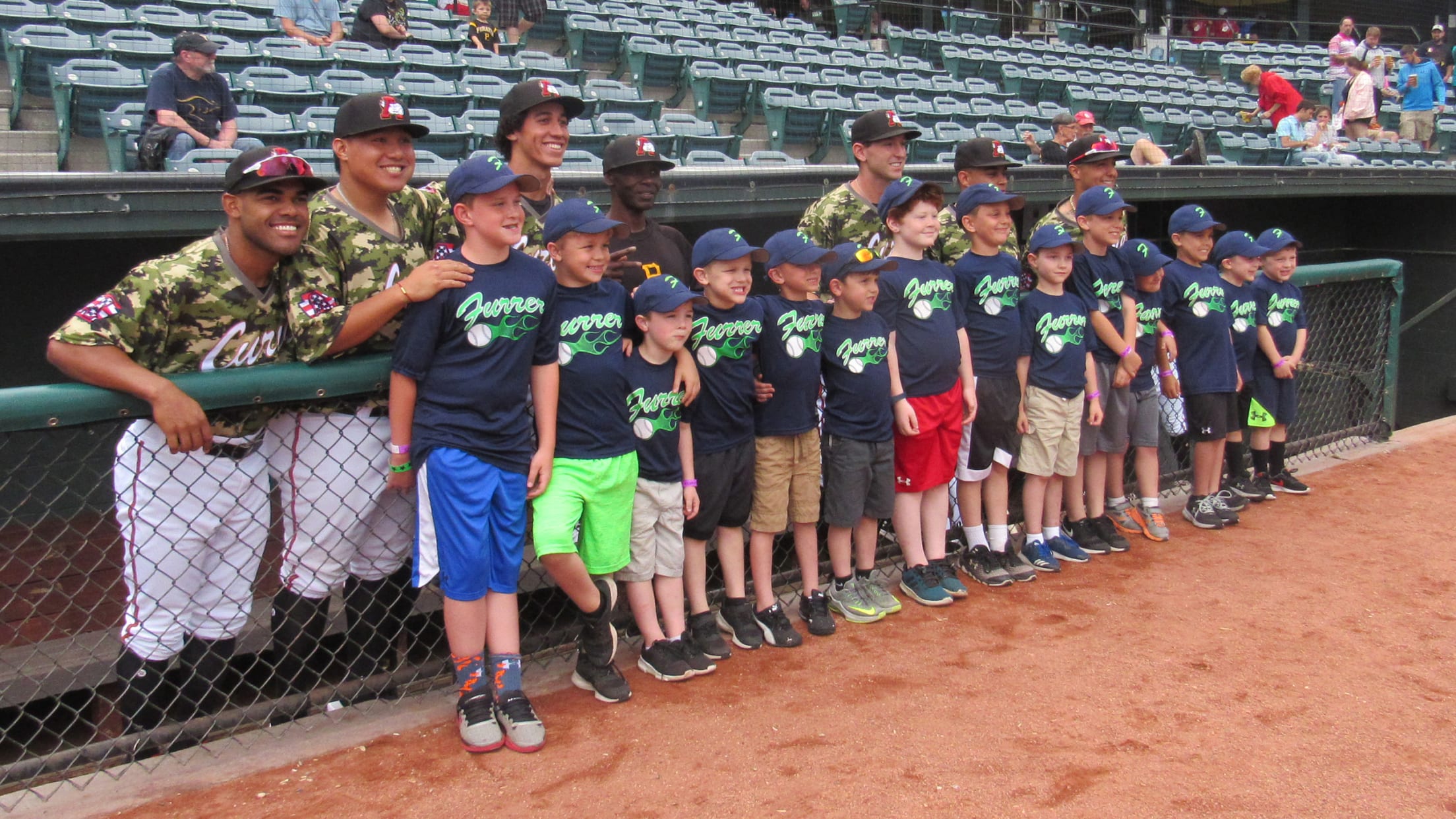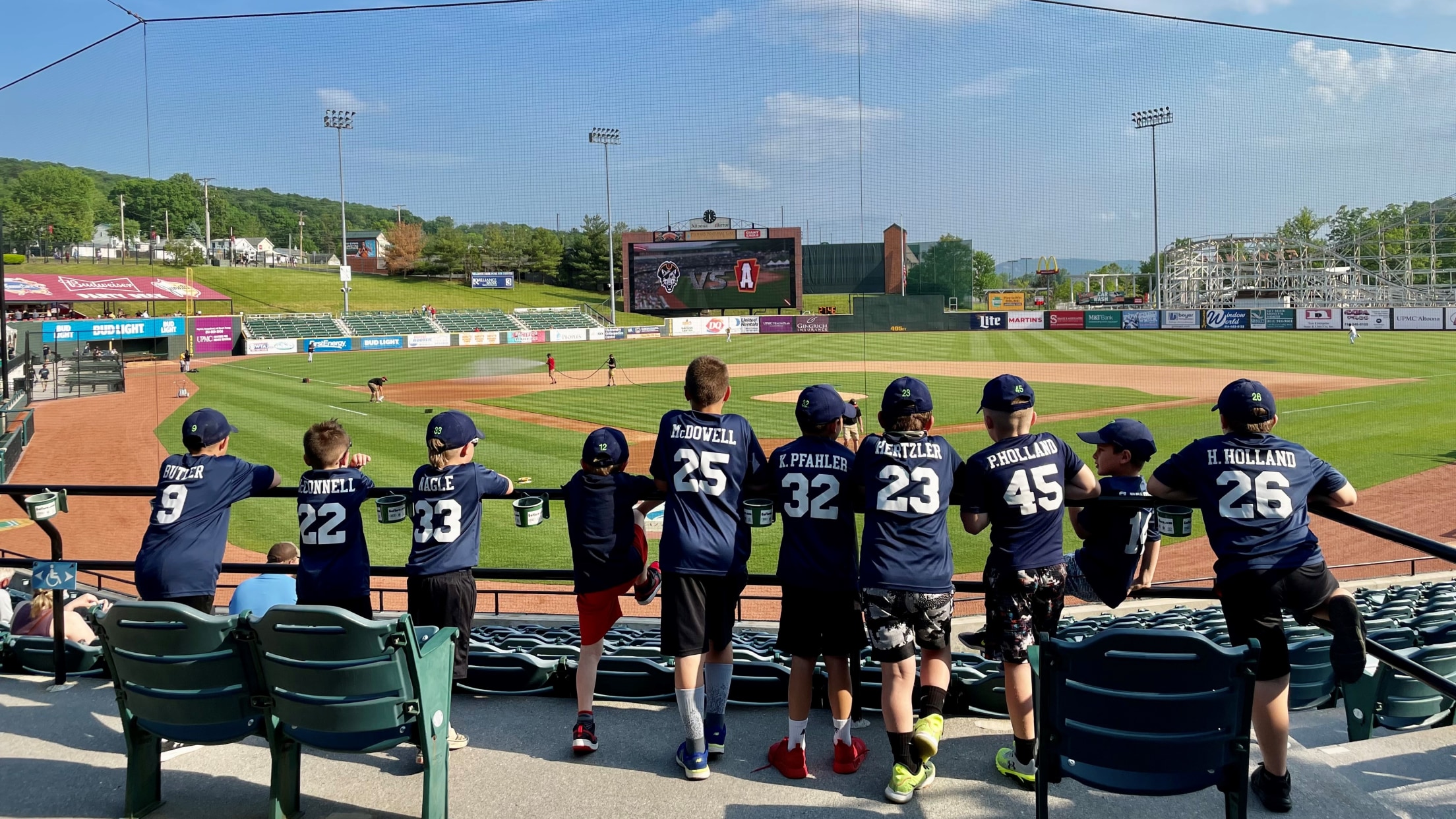 What's Included:
Open to any team - youth or adult - of 15 or more (includes friends & family)
Grandstand or UPMC Health Plan Home Run Junction (outfield bleachers) ticket included
All-you-can-eat buffet begins one hour prior to game time and concludes at published game time
Buffet menu consists of hamburgers, hot dogs, cookies, chips and soda
Each team receives one autographed baseball from the Curve team to be given out by your coach
Team chooses one person to throw out ceremonial first pitch during the Curve's pregame ceremonies
Team Party Pricing:
$19 per person
Altoona Curve Tickets
Reach out to our friendly ticket staff to take advantage of group savings or find out more information.
Interested in setting up a group outing? Fill out an online request form and our ticket staff will reach out to you!