Prospects1500 Preview - Henry, Dillard, and Spanberger
Final Installment Previews Three Position Players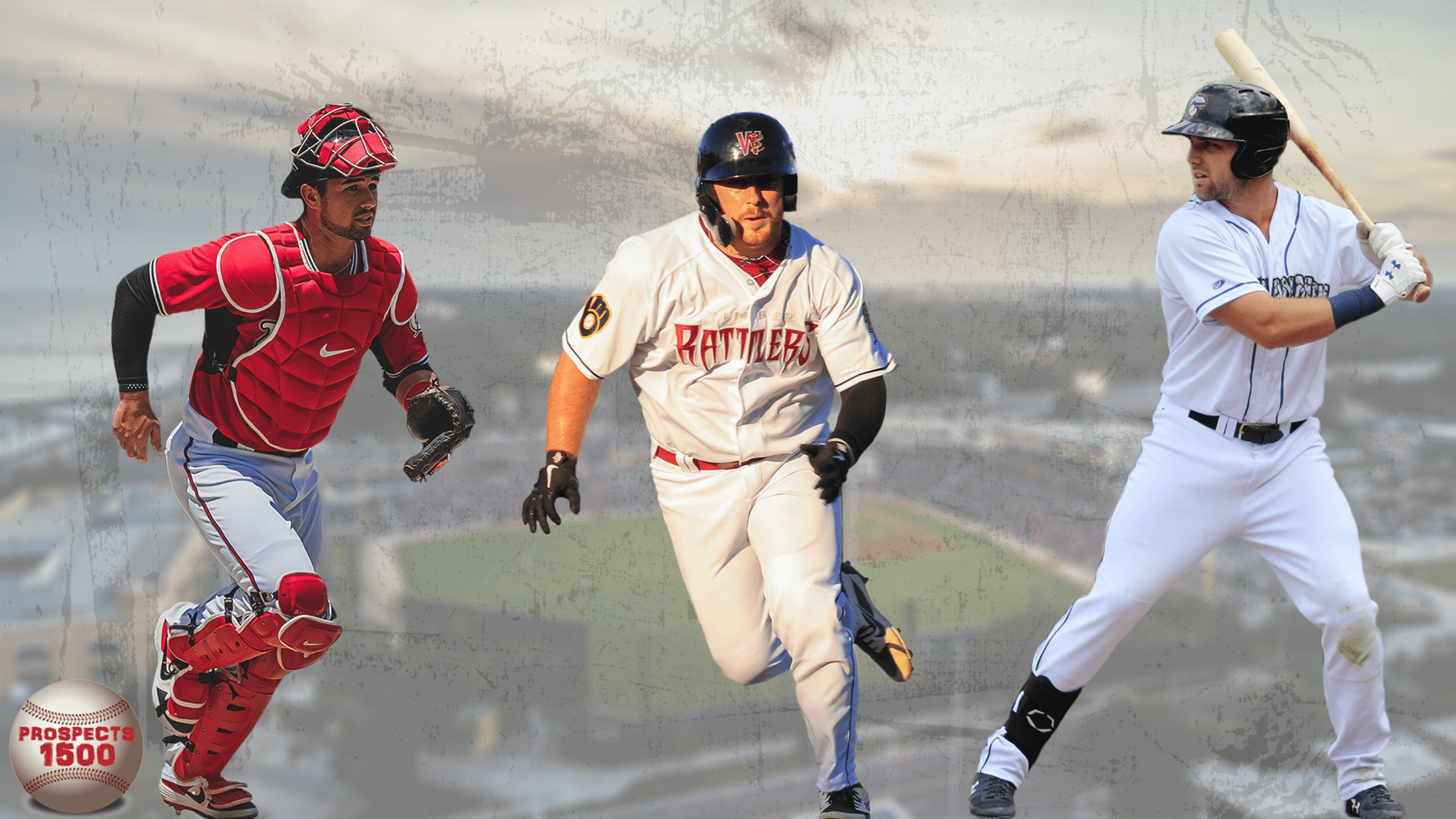 (Payton Henry: Carolina Mudcats, Thomas Dillard: Wisconsin Timber Rattlers, Chad Spanberger: New Hampshire Fisher Cats)
The Biloxi Shuckers and Prospects1500 player preview series comes to a close, but not before taking a look at three additional players. This third and final installment highlights three position players yet to make their debut in Biloxi. David Gasper previews catcher Payton Henry, infielder/outfielder Thomas Dillard and infielder Chad
The Biloxi Shuckers and Prospects1500 player preview series comes to a close, but not before taking a look at three additional players. This third and final installment highlights three position players yet to make their debut in Biloxi. David Gasper previews catcher Payton Henry, infielder/outfielder Thomas Dillard and infielder Chad Spanberger.
Payton Henry
Age: 23
Highest Level: High-A
Henry's a strong defender with a floor as a backup in the big leagues but his offensive potential is what can make his prospect status. He has big power, slugging 14 home runs and 37 extra base hits in 2019. He's a power over hit player on offense but is a defense-first catcher.
Thomas Dillard
Age: 23
Highest Level: Low-A
Dillard has big home run power. A 5th round pick in 2019, Dillard hit .249/.391/.407 across Rookie ball and Low-A in his first season with seven home runs in 189 ABs. The position where he's most valuable is behind the plate, and he got a ton of work there at the Alternate Training Site in 2020 and reports indicate he can stick there going forward, but he can also play some corner spots around the field. Being able to focus on his defensive development in 2020 without worrying about his offensive stats should be helpful for Dillard as he looks to post a strong season in 2021.
Chad Spanberger
Age: 25
Highest Level: Double-A
Spanberger was the return in the Chase Anderson deal in 2019 and while he's yet to play a game for a Brewers affiliate, he could put himself on the map if he has a strong start to 2021. He can hit for power and given the Brewers' lack of first base options at the big league level, Spanberger could put himself in the conversation quickly with a hot start. With his size and extra base hit ability, he should be a strong presence in the middle of the Shuckers order.
Fans can stay up to date with Prospects1500 rankings and their Brewers top 50 prospects for the 2021 season here.