First-Rounder Anthony Seigler to Join RiverDogs
Switch-hitting catcher, 23rd overall pick from 2018 Draft called up to Charleston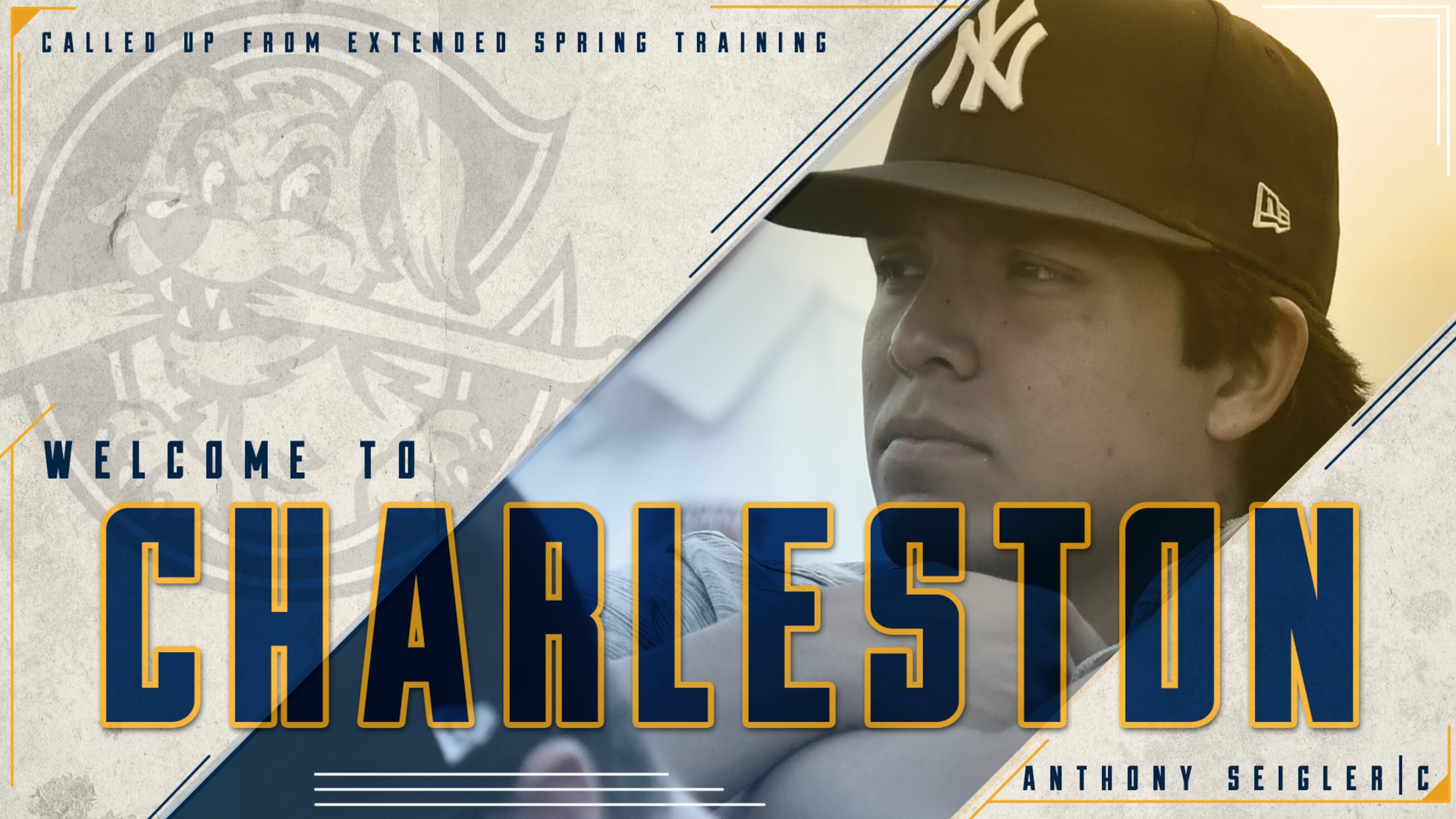 (Robert M. Pimpsner, Pinstriped Prospects)
CHARLESTON, S.C. - The New York Yankees have announced that catcher Anthony Seigler, the Yankees' first-round draft pick in 2018, has been called up to Class A Charleston, joining the RiverDogs on their current road trip on Monday in Rome.Seigler, the 23rd overall pick in last year's draft, is rated
CHARLESTON, S.C. - The New York Yankees have announced that catcher Anthony Seigler, the Yankees' first-round draft pick in 2018, has been called up to Class A Charleston, joining the RiverDogs on their current road trip on Monday in Rome.
Seigler, the 23rd overall pick in last year's draft, is rated the Yankees' No. 6 prospect per the MLB Pipeline and the second-highest graded position player in the organization, second only to No. 1 overall Estevan Florial. The ambidextrous hitter and thrower opened the 2019 season in Extended Spring Training after spending last season in rookie ball, batting .266/.379/.342 with a home run and 9 RBI in 24 games between the Pulaski Yankees and the Gulf Coast League.
The Cartersville, Ga. native becomes the first Yankees first-round selection to join the RiverDogs since outfielder Blake Rutherford (18th overall) opened the 2017 season with Charleston. Aside from Rutherford, Seigler is the highest drafted player to suit up for the RiverDogs since No. 1 overall pick Delmon Young dressed for Dogs in 2004 during the club's final season as a Tampa Bay affiliate.
Seigler will join a RiverDogs roster that already features the Yankees' second-round pick from the 2018 class, catcher Josh Breaux. The mid-season All-Star selection is currently on Charleston's 7-day injured list, where he has resided since May 23.
In a corresponding move, infielder Mitchell Robinson was transferred to Extended Spring Training.


With just a half-game lead on second place Lexington, the RiverDogs (34-29) start a crucial three-game road trip on Monday night in Rome. Seigler and the RiverDogs will face rehabbing Major Leaguer Dallas Keuchel; the former Cy Young Award winner will make his first start with the Braves since signing as a free agent. Charleston will throw right-hander Luis Gil (2-3, 2.08) in opposition against the southpaw. Fans can catch the game on WTMA 1250 AM in the tri-county area and online streaming on the RiverDogs' TuneIn radio station. First pitch is at 7 p.m.
Fans can "Make Fun" with the RiverDogs all season long down at The Joe. Single-game tickets, including options to the Riley Park Club, are now available at riverdogs.com/tickets or by contacting the RiverDogs front office at 843-577-3647 (DOGS). A full schedule and list of game times for the 2019 season is available at riverdogs.com.
--RIVERDOGS--