RiverDogs, Minor League Baseball Make 2020 Season Announcement
RiverDogs will not play South Atlantic League contests in 2020, but plan other events at The Joe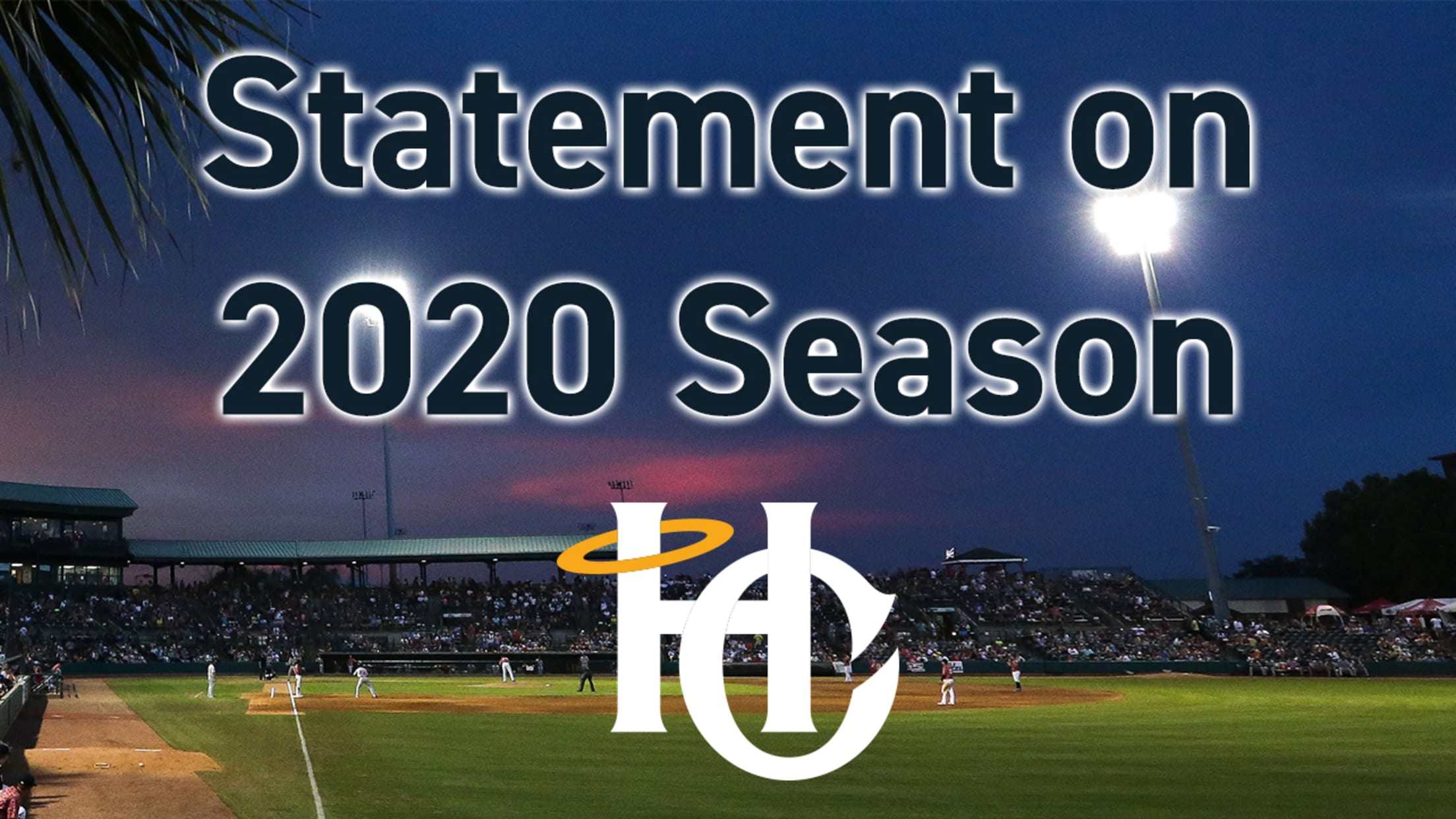 On Tuesday, June 30th the Minor League Baseball offices, in conjunction with Major League Baseball, officially announced that the 2020 season will not take place. This includes the 2020 Charleston RiverDogs campaign, which included 70 scheduled home games at Joseph P. Riley, Jr. Park. (View message from President/GM Dave Echols)
On Tuesday, June 30th the Minor League Baseball offices, in conjunction with Major League Baseball, officially announced that the 2020 season will not take place. This includes the 2020 Charleston RiverDogs campaign, which included 70 scheduled home games at Joseph P. Riley, Jr. Park. (View message from President/GM Dave Echols)
"These are unprecedented times for our country and our organization as this is the first time in our history that we've had a summer without Minor League Baseball played," said Minor League Baseball President and CEO Pat O'Conner. "While this is a sad day for many, this announcement removes the uncertainty surrounding the 2020 season and allows our teams to begin planning for an exciting 2021 season of affordable family entertainment."
The 2020 RiverDogs' season was scheduled to have some of the more creative promotions in franchise history. Everything from honoring the worst trade in baseball history to a "BellyItcher" Fanny Pack giveaway, along with the reprise of fan-favorites like Color Night and Boiled Peanuts Night highlighted what would have been an entertaining fan-centric promotional calendar. Fans can expect to see these promotions, and more during the 2021 season.
"Although not unexpected, the RiverDogs organization is saddened by this news. However, our ownership and staff are hard at work to ensure that we continue to Make Fun for our fans in Charleston," said RiverDogs President and General Manager Dave Echols. "We take our commitment to the Holy City community very seriously. This announcement provides us with an opportunity to showcase the ballpark and the Segra Club on a more comprehensive level than would be afforded during a typical baseball season."
While baseball is the lifeblood of the Charleston RiverDogs, fun, family-friendly entertainment has always been at the root of what the ball club does best.
The team is in the midst of six weeks of youth camps, and have other amateur baseball events slated for the remainder of the summer. Beyond that, the RiverDogs plan to heavily utilize the Segra Club at Riley Park, and the ballpark at-large for other events that follow the team's COVID-19 safety protocols. For more information, please contact the RiverDogs' Director of Marketing, Walter Nolan-Cohn at [email protected]. Fans can also visit riverdogs.com and follow the team on social media @ChasRiverDogs.