All-Decade Team (2010-19): Second Base
Sanchez Provided Solid Play Over Parts of Five Seasons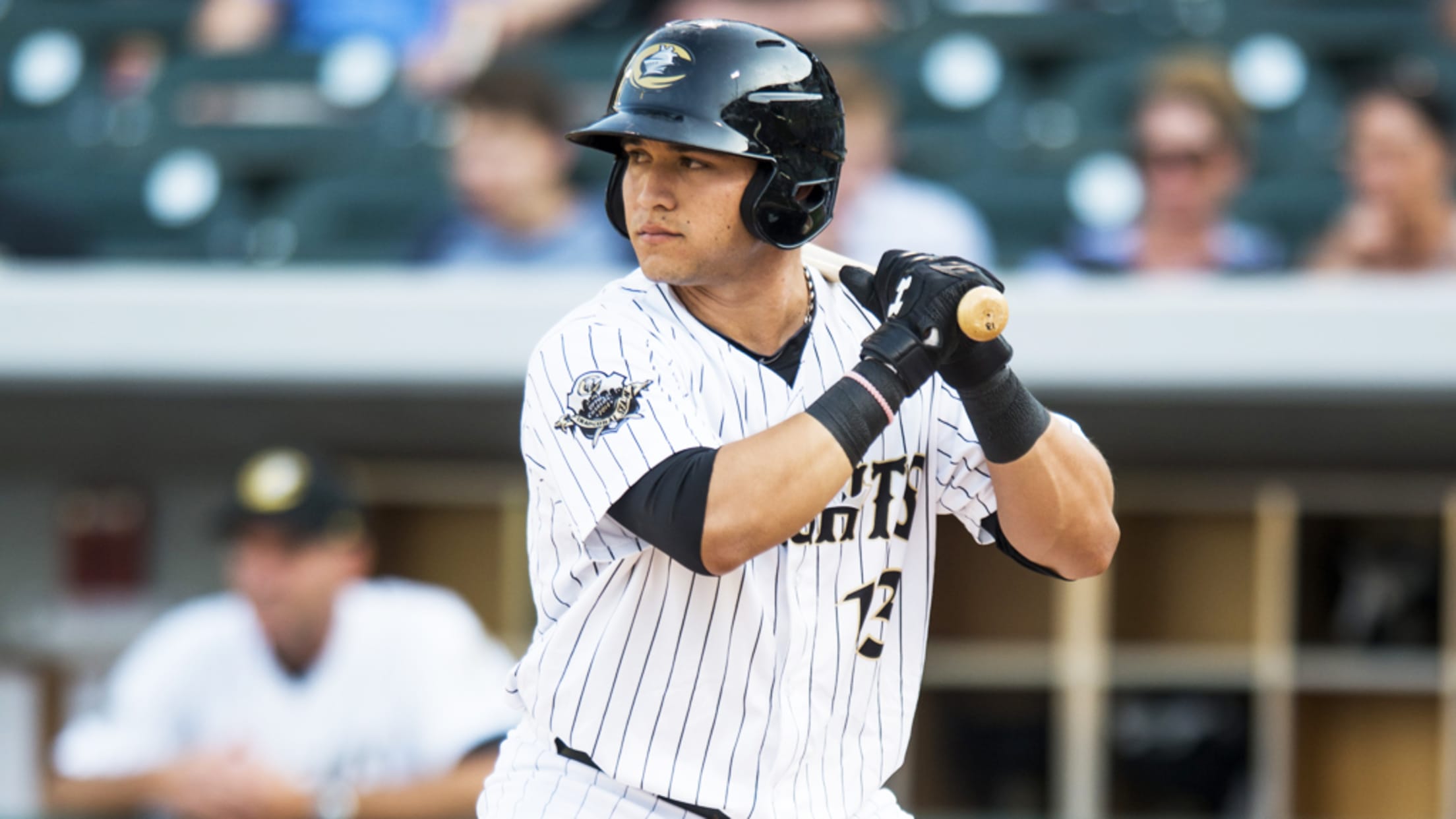 Sánchez is among the franchise leaders in a number of offensive categories. (Buren Foster/Charlotte Knights)
Leading into what would have been Opening Day of the 2020 season for the Charlotte Knights (April 9), the team's VP of Communications, Tommy Viola, will unveil the Charlotte Knights All-Decade Team (2010-19). Check back each weekday to see who made the team.
Leading into what would have been Opening Day of the 2020 season for the Charlotte Knights (April 9), the team's VP of Communications, Tommy Viola, will unveil the Charlotte Knights All-Decade Team (2010-19). Check back each weekday to see who made the team.
SECOND BASE: YOLMER SÁNCHEZ
Before baseball fans in Chicago knew him and loved him as Yolmer Sánchez, fans in Uptown Charlotte already loved the way Carlos Sánchez played during his time with the Knights. Always a smile on his face and always joking around with his teammates, Sánchez quickly became a fan favorite with the Knights after debuting as a 20-year-old in 2012.
A native of Maracay, VZ, Sánchez appeared in 323 games with the Charlotte Knights over parts of five seasons (2012-16). The 5'11" infielder broke-out with the bat in 2014 during the team's first season at BB&T Ballpark. He hit .293 (128-for-437) with 60 runs scored, 19 doubles, six triples, seven home runs, 57 RBIs, and 16 stolen bases over 110 games. It was a solid season for Sánchez, who finished tied for first on the team in batting average with Andy Wilkins, second in hits, third in runs scored, fourth in doubles, first in triples, and first in stolen bases. His .293 mark was tied for tenth in the IL and his six triples were tied for fifth.
A year later, he got off to a remarkable start with the Knights and hit .344 (45-for-131) over 29 games before a promotion to the Chicago White Sox. He went on to appear in 120 games with the South Siders that season.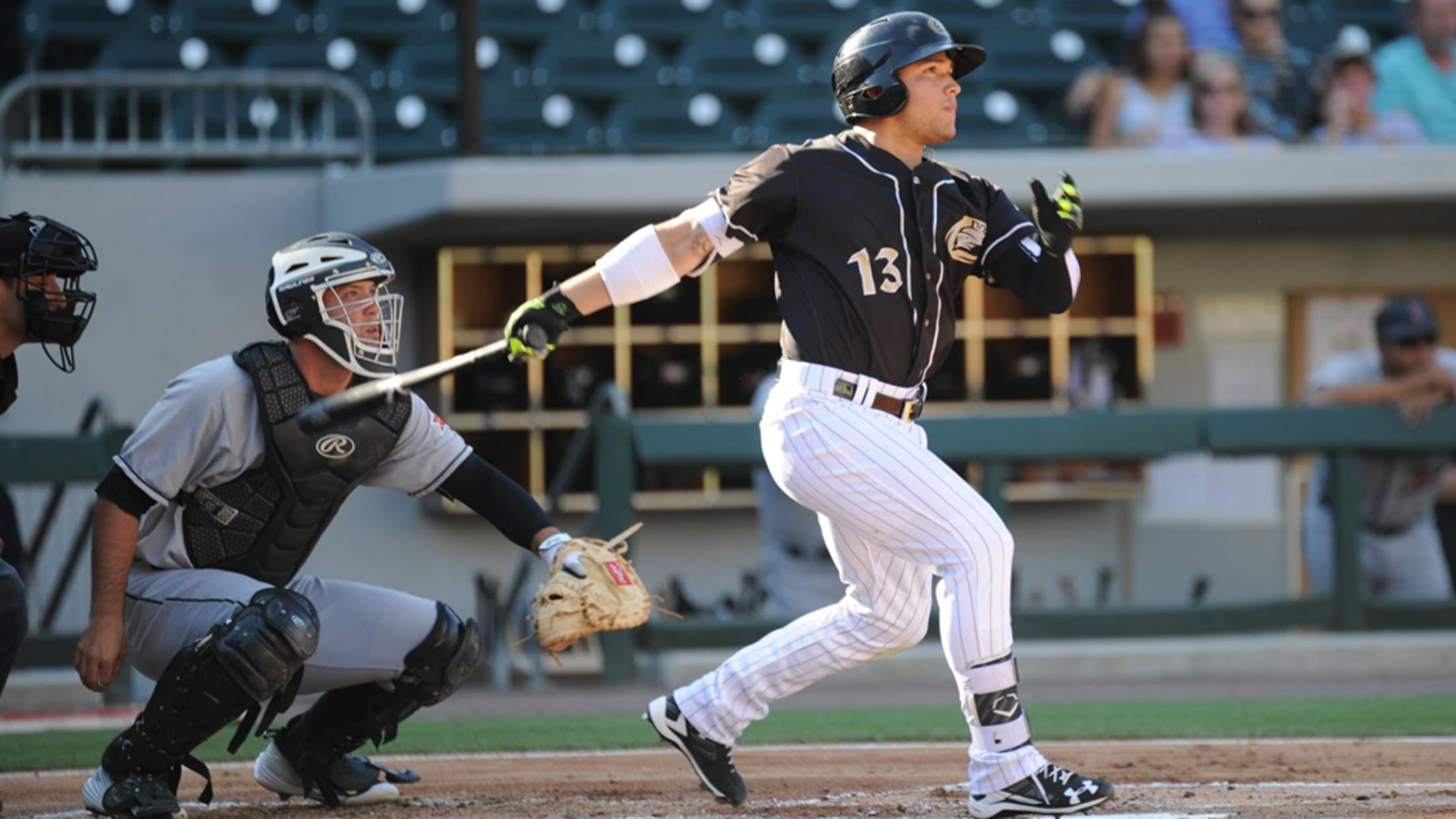 WHERE HE RANKS
For his career with the Knights, Sánchez ranks sixth all-time in franchise history in games, fourth in at-bats (1,274), fourth in hits (347), tied for ninth in doubles (62), tied for fourth in triples (10), eighth in runs scored (162), and eighth in stolen bases (47).
YOU CAN CALL ME YOLMER
Before the 2017 season, Sánchez announced he would begin to go by his first name, "Yolmer" instead of his middle name, Carlos", which he used during his entire time with the Knights.
MAJOR LEAGUER
Sánchez made his major league debut with Chicago on July 13, 2014 and compiled 543 hits, 110 doubles, 24 triples, 31 home runs, 214 RBIs, and 30 stolen bases over 646 games with the team from 2014-19.
GOLD GLOVE AWARD
He was awarded the Rawlings Gold Glove at second base after a solid 2019 season with the Chicago White Sox. He beat out finalists Jose Altuve of the Houston Astros and D.J. LeMahieu of the New York Yankees to take home the honor and become the first White Sox position player to win the award since Robin Ventura in 1998.
OTHER SECOND BASEMEN OF THE DECADE
Second base might be one of the deepest positions for the Charlotte Knights over the past decade. Top prospects such as Micah Johnson, Yoan Moncada, and Nick Madrigal excelled as everyday players. Other players such as Drew Garcia, Tyler Kuhn, and Jake Peter also shined with the Knights while playing second base.
JAKE PETER
After a solid stint with the Knights in 2016, Peter was at Double-A Birmingham to start the 2017 season. But, it didn't take long for the talented second baseman to find his way back to Charlotte -- and succeed. For the 2017 season with the Knights, Peter hit .292 (52-for-178) with 28 runs scored, seven doubles, two triples, nine home runs, and 28 RBIs in 45 games.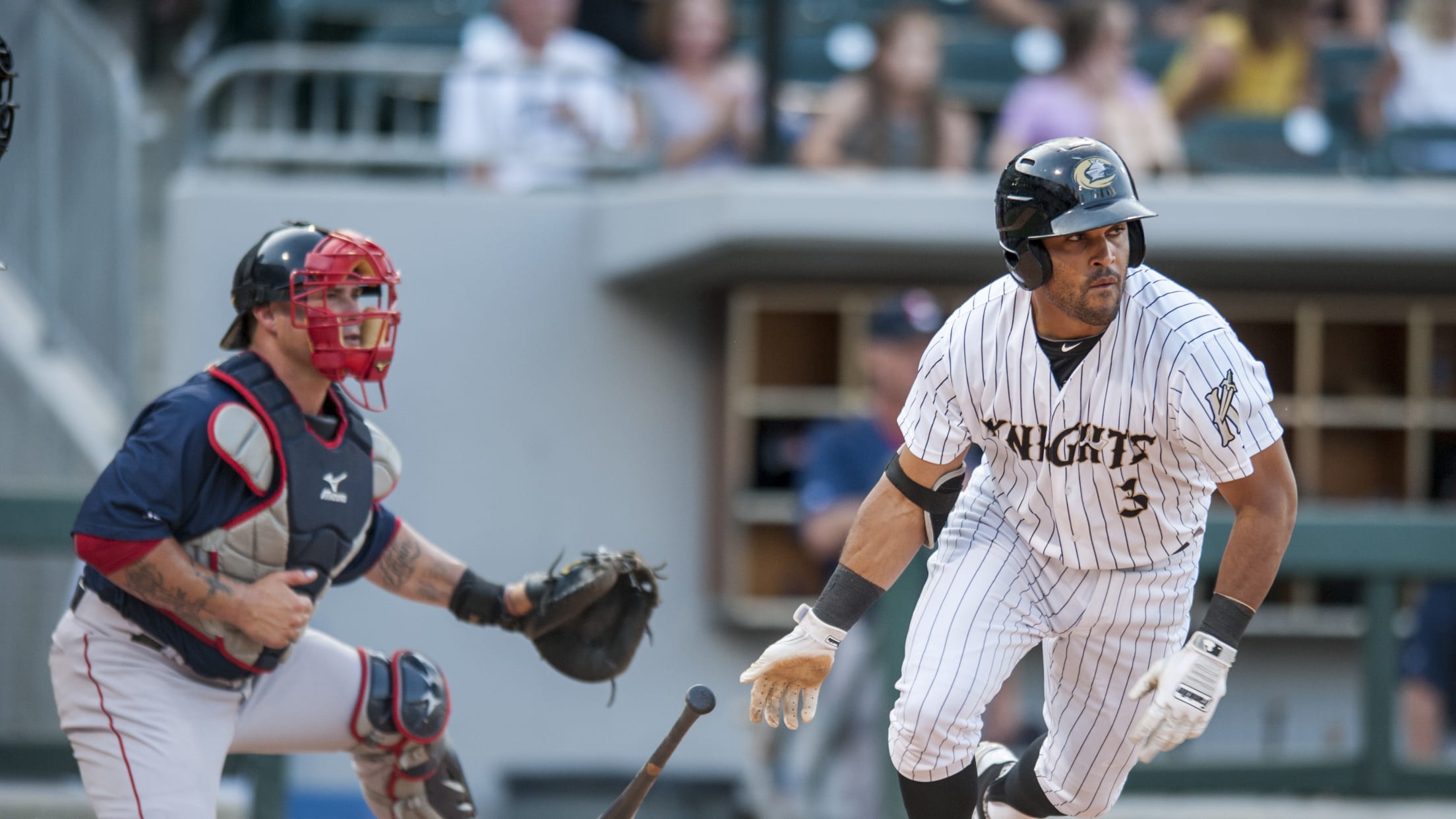 MICAH JOHNSON
Drafted by the White Sox in the ninth round of the 2012 MLB June Amateur Draft, Micah Johnson played for the Knights in parts of two seasons (2014-15) and had 584 at-bats in 143 games. Over the course of those two seasons, the Indianapolis, IN native hit .296 (173-for-584), with 84 runs scored, 173 hits, 27 doubles, 8 triples, 10 home runs, 64 RBIs, 40 stolen bases. In 2015, Johnson hit .315 (98-for-311) with 54 runs scored, 17 doubles, three triples, eight home runs, 36 RBIs, and 28 stolen bases for the Knights in 78 games before being promoted to the Chicago White Sox on September 8.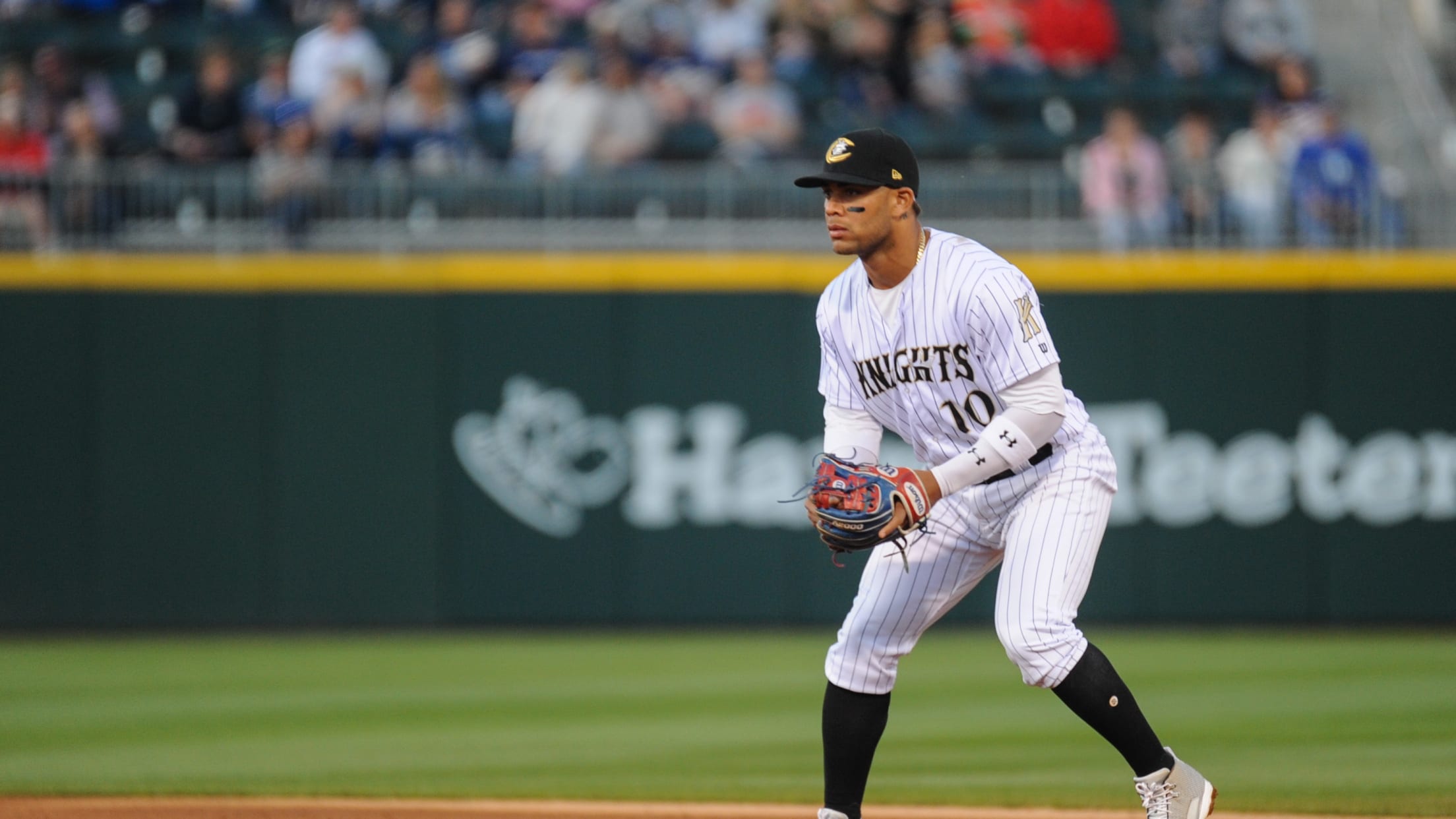 YOÁN MONCADA
At the 2016 MLB Winter Meetings, the Chicago White Sox made a big splash. The franchise traded both Chris Sale and Adam Eaton and welcomed a number of prospects back in those trades. Three of those prospects – Yoán Moncada, Lucas Giolito, and Reynaldo López – began the 2017 season with the Knights. The highest ranked prospect of the three – and in all of baseball – was Moncada, who entered the 2017 rated as the number one prospect in Major League Baseball by MLB.com and Baseball America.
A native of Abreus, Cuba, Moncada began the 2017 season with the Charlotte Knights and shined for the team right away. During his first month of the campaign with Charlotte, Moncada hit .314 (27-for-86) with 16 runs scored, four home runs, seven RBIs, and six stolen bases in 21 games. He was named as the Chicago White Sox Minor League Player of the Month for the month of April and later earned International League Batter of the Week honors on May 8 after hitting .500 (11-for-22) with eight runs scored, two home runs, and four RBIs from May 1-7.
Overall with the Knights, Moncada hit .282 (87-for-309) with 57 runs scored, nine doubles, three triples, 12 home runs, 36 RBIs, 17 stolen bases, and a .377 on-base percentage in 80 games in 2017. He was elected as a 2017 International League All-Star, but did not participate. Instead, the 22-year-old participated in the 2017 SiriusXM Futures Game on Sunday, July 9th in Miami, FL. Just ten days later, he was recalled to the Chicago White Sox (July 19, 2017).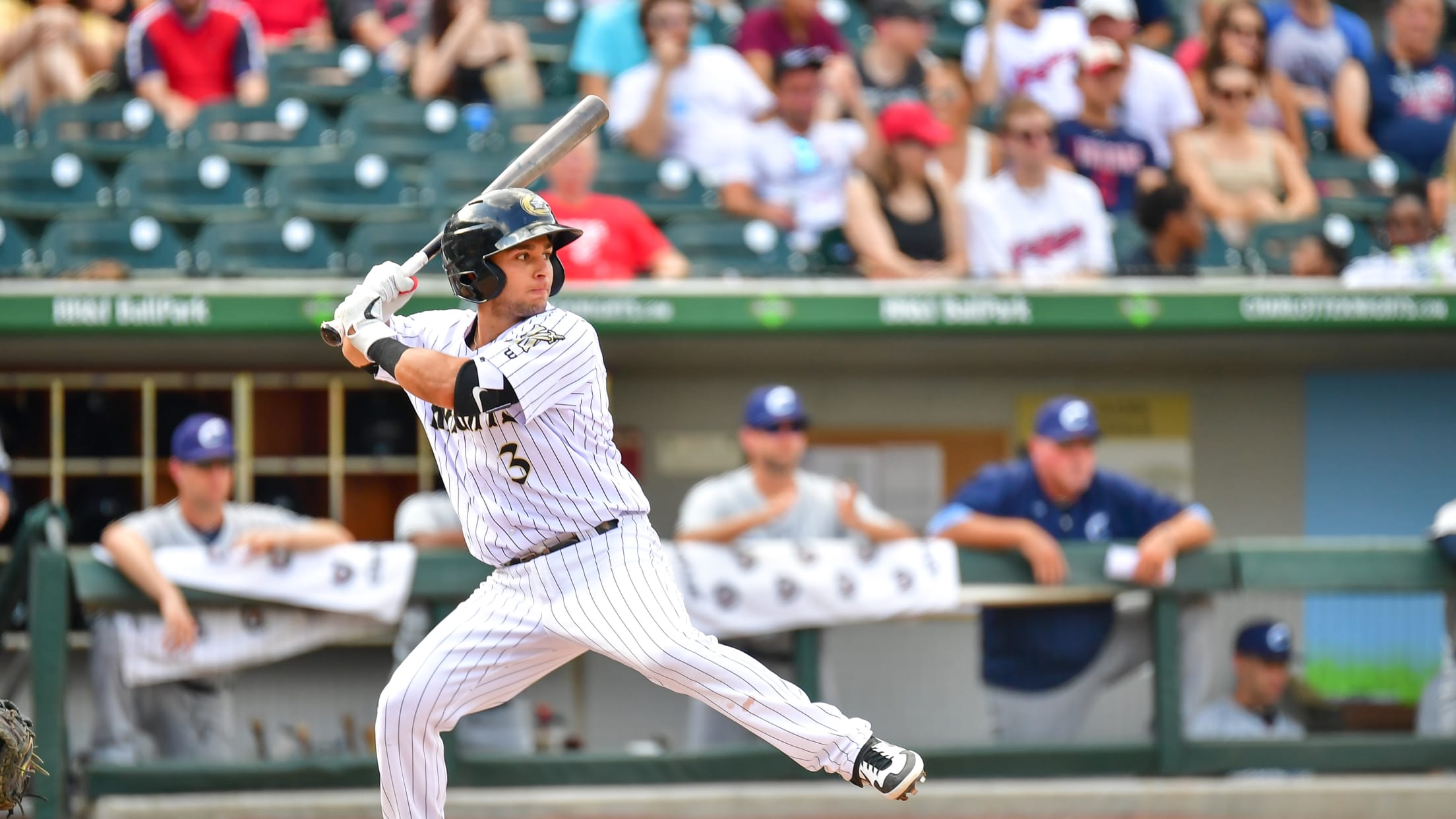 NICK MADRIGAL
Selected in the first round (fourth overall) of the 2018 First-Year Player Draft by the Chicago White Sox, Nick Madrigal was promoted to the Charlotte Knights on July 31, 2019 from Double-A Birmingham. In 29 games with the Knights to close out the season, Madrigal hit .331 (39-for-118) with 26 runs scored, six doubles, one triple, one home run, 12 RBIs, and four stolen bases. He entered the 2019 season ranked as the number four prospect in Chicago's system and the Best Defensive Infielder in the system by Baseball America.
SECOND BASE AND MORE
Luis Rodriguez, Leury García, Eddy Alvarez, and Danny Mendick also called second base home during their time with the Knights -- among some of their other positions with the team. For that reason, keep an eye out at the utility position, which will be revealed on April 2.