Celeb Series: A.J. Pierzynski
All-Star Catcher Was Set to Visit Knights on June 2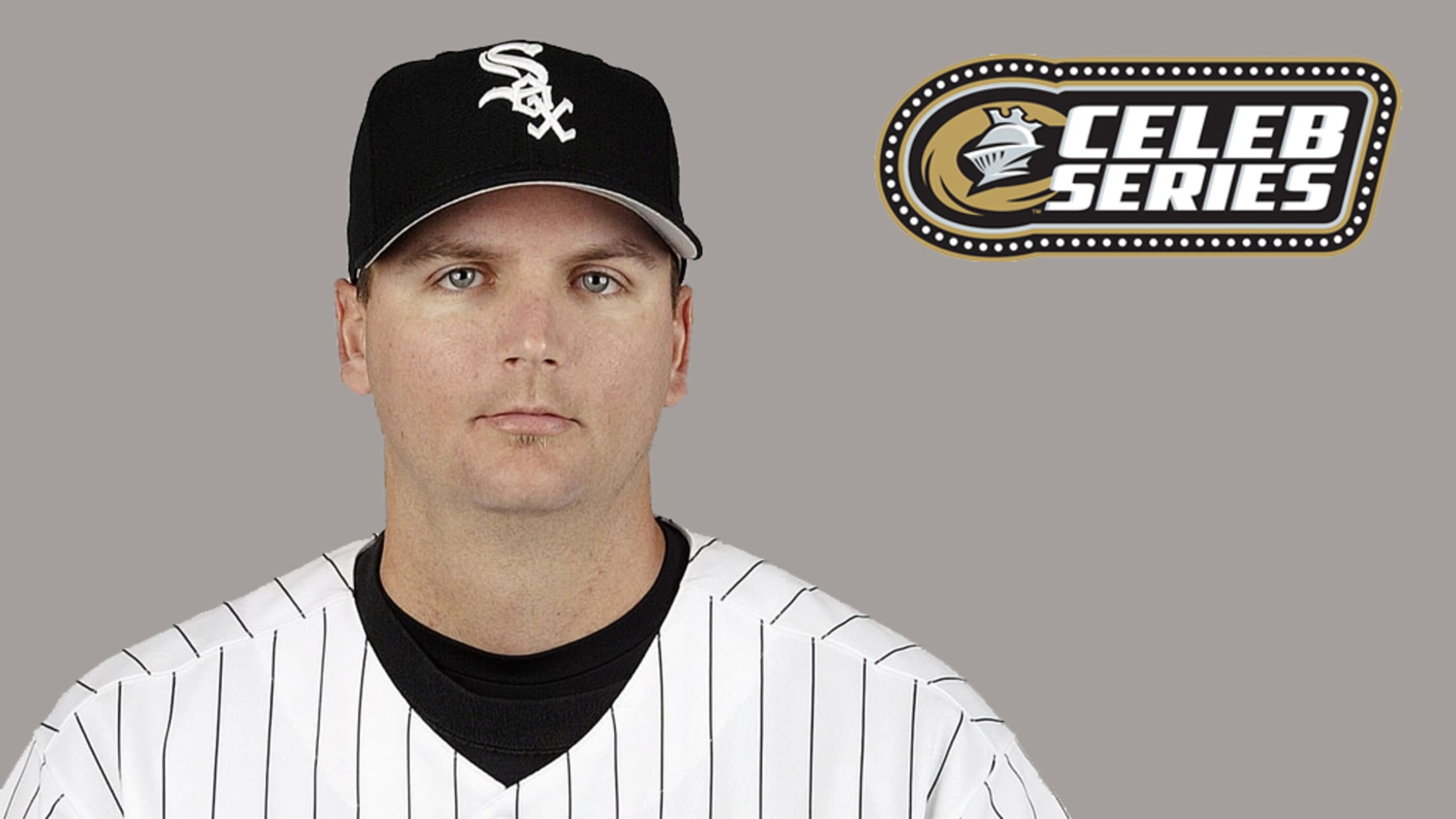 With baseball halted around the country due to COVID-19, the Charlotte Knights 2020 season and Celeb Series is currently on hold. In April, the Knights were set to welcome Hall of Fame pitcher Fergie Jenkins(April 29) to kick off the exciting series. In May, appearances by baseball legend Fred Lynn**
With baseball halted around the country due to COVID-19, the Charlotte Knights 2020 season and Celeb Series is currently on hold. In April, the Knights were set to welcome Hall of Fame pitcher Fergie Jenkins(April 29) to kick off the exciting series. In May, appearances by baseball legend Fred Lynn (May 2), NASCAR star Kyle Busch (May 13), actress Megan Cavanagh, who played Marla Hooch, in A League of Their Own (May 15), and WWE Hall of Famer Sgt. Slaughter (May 27), were set to highlight a thrilling month. In June, former Chicago White Sox stars A.J. Pierzynski (June 2) and Freddy Garcia (June 6), were scheduled to visit fans during an exciting week of games.
PART 6: A.J. PIERZYNSKI
Over the course of a 19-year major league career, A.J. Pierzynski was an All-Star, a Silver Slugger Award-winner, and a World Series champion. A terrific on-field general, Pierzynski spent the majority of his career outside of Chicago -- but make no mistake, he is truly a Chicago White Sox legend.
MINNESOTA TWINS
Before he made his way to the South Side, Pierzynski began his career with the Minnesota Twins. Drafted by the Twins in the third round of the 1994 MLB June Amateur Draft, Pierzynski played six seasons (1998-2003) with the franchise and compiled a .301 batting average over 430 games with the club. He made his major league debut with the organization on September 9, 1998 as a 21-year-old. After parts of three seasons between Minnesota and the minors, Pierzynski broke out in a big way in 2001.
During his first full-time season as a starter in the majors in 2001, Pierzynski compiled an impressive .289 batting average in 114 games. A year later, he continued to break out with the bat. Named to the American League All-Star team for the first of two times in his career, the Bridgehampton, NY native hit .300 in 130 games with the Twins in 2002. His development continued a year later when he hit a career-high .312 over 127 games with the Twins in 2003. After the season, he was dealt to the San Francisco Giants and spent just one season with the team in 2004 -- before coming to the South Side in 2005.
CHICAGO WHITE SOX
On January 6, 2005, Pierzynski signed with the White Sox as a free agent. He proved to be a valuable addition to Chicago's team as he went on to slug 18 home runs that year. More importantly, he played a key role with the team en route to bringing home a World Series championship to Chicago.
In the playoffs, he proved valuable -- especially in the ALDS against the Boston Red Sox. In the three-game series, he hit .444 and got the team off to a solid start with his two-homer game in game one. His early performance proved to be the start the White Sox needed and it helped the team sweep the Red Sox in three games.
Pierzynski came up valuable again. In game two of the ALCS, his "dropped third strike" play proved to be pivotal to Chicago's victory. With the Sox down in the series, 1-0, and the game tied at 1-1 in the bottom of the ninth, Pierzynski struck out on a low ball in the dirt. As the Angels proceeded to leave the field, Pierzynski ran down the line to first base and was called safe. Pablo Ozuna came on to run for Pierzynski and stole second base. With the winning run on second, Joe Crede hit a walk-off double to tie the series at 1-1. Chicago then went on a tremendous run and did not lose another game that year. The White Sox won all three games in Anaheim to advance to their first World Series since 1959 and then went on to sweep the Houston Astros en route to their first championship in 88 years. In all, Pierzynski hit .262 with three home runs and nine RBIs in the playoffs that year.
Pierzynski continued to impress and was an American League All-Star in 2006. He finished the season with an impressive .295 batting average and 16 home runs over a career-best 140 games. He continued to play a valuable role on Chicago's team over the years. In 2012, he earned American League Silver Slugger honors after putting up his highest home run total in a season. Pierzynski hit .278 with 27 home runs and 77 RBIs over 135 games with the White Sox over his final season with the team.
Overall, Pierzynski compiled a .279 batting average with 118 home runs and 460 RBIs over eight seasons with the White Sox (1,068 games). He holds the team record for hits by a catcher in a season (151) and doubles (31).
AFTER CHICAGO
Pierzynski signed with the Texas Rangers on December 26, 2012 and spent the final four seasons of his major league career with three teams (Rangers, Boston Red Sox, St. Louis Cardinals, and Atlanta Braves). After a solid season with the Rangers in 2013, in which he hit .272 with 17 home runs and 70 RBIs, he signed with the Red Sox after the season. He split the 2014 campaign with the Red Sox and Cardinals, before playing in Atlanta in 2015 and 2016. For his career, Pierzynski batted .280 with 2.043 hits, 188 home runs, and 909 RBIs over 2,059 games.
During the final years of his playing career, he also joined the broadcast ranks. He was first hired by FOX in 2011 as an analyst during the playoffs as part of the pre-game and post-game show. He was back with the TV company again for the 2012, 2013, and 2015 postseasons. In 2017, he officially joined FOX Sports as a full-time analyst.