Cinco de Morris: Curve win 6-1
A.J. Morris tosses six shutout innings in Altoona's win over Bowie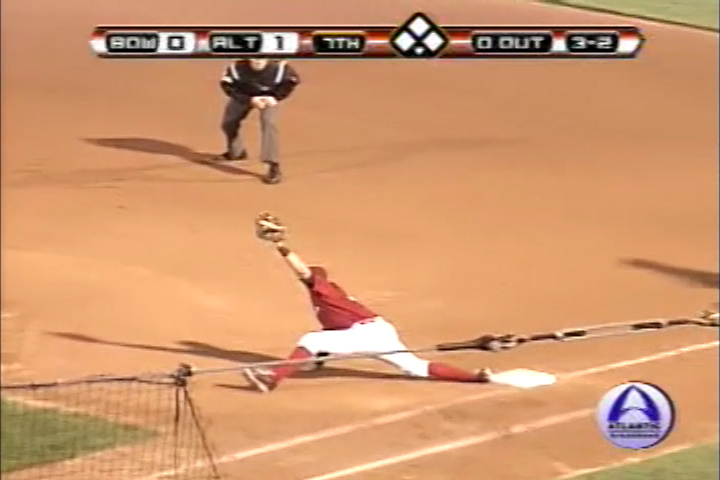 By Mike Baggerman / Altoona Curve | May 5, 2014 9:24 PM ET
Curve, Pa.- The Altoona Curve snapped their five game skid with a 4-1 victory over the Bowie Baysox on Monday evening at Peoples Natural Gas Field. Bowie entered the game as the top offensive club in the Eastern League, but Curve starting pitcher A.J. Morris dazzled with six shutout innings en route to his second win of the year.
Altoona plated their first run of the game in the fifth inning. After Drew Maggi and Gift Ngoepe drew back-to-back walks with one out, Alen Hanson followed with a ground ball to short that deflected off of shortstop Niuman Romero, allowing Maggi to score from second on the error.
In the seventh, the Curve scored three runs off the Baysox bullpen. After Maggi walked and stole second, he scored on a throwing error by third baseman Garabez Rosa on a bunt single by Ngoepe. The throwing error allowed Ngoepe to reach second. Rosa then committed a fielding error that allowed Maggi to score and Hanson to reach base while Ngoepe advanced to third. With runners on the corners, Elias Diaz hit an RBI sacrifice fly that scored Hanson.
Bowie plated a run in the eighth to make the score 4-1 but Altoona answered back in the home half of the eighth. After Willy Garcia led off the inning with a double, he advanced to third on a Justin Howard flyout. Maggi then drew a walk, stole second, and both men scored on a two-RBI single to left by Hanson.
Morris (2-0) allowed only two hits with five strikeouts and no walks. After allowing a leadoff single to begin the game, Morris retired 16 consecutive Baysox hitters and registered nine ground ball outs in the win. Additionally, Morris has not allowed a run in his last 18.2 innings of work. Bowie starter Anthony Vasquez (0-1) took the loss after one unearned run over six innings.
Altoona (12-17) will continue the three-game series with the Bowie (15-15) on Tuesday with a 6:30 p.m. first pitch at Peoples Natural Gas Field. Tuesday's game will be a 2-For-Tuesday presented by Atlantic Broadband. Fans who come out to the game will get buy one, get one free deals on tickets, hot dogs, and small popcorns. Tuesday night's game is also Chamber Night.
LHP Wandy Rodriguez (0-0, 8.10) will make his second rehab start with Altoona in the second game against the Baysox series. In his first rehab outing with the Curve on Thursday in Erie, he tossed 74 pitches over 3.1 innings. He'll square off against Bowie's Tyler Wilson (4-1, 3.63).
Gates open at 5:30 p.m. while airtime on ESPN Radio 1430, WVAM and the Curve Radio Network is scheduled for 6 p.m. For tickets and more information, visit AltoonaCuve.com, call 877.99.CURVE, or stop by the box office at Peoples Natural Gas Field.
This story was not subject to the approval of the National Association of Professional Baseball Leagues or its clubs.
View More