Beckett Richards, 8-year-old cancer survivor, will celebrate his Anthem Home Run for Life at a Dragons Game
Anthem and Dayton Dragons present the iconic Anthem Home Run for Life at the Dragons game on Wednesday, August 3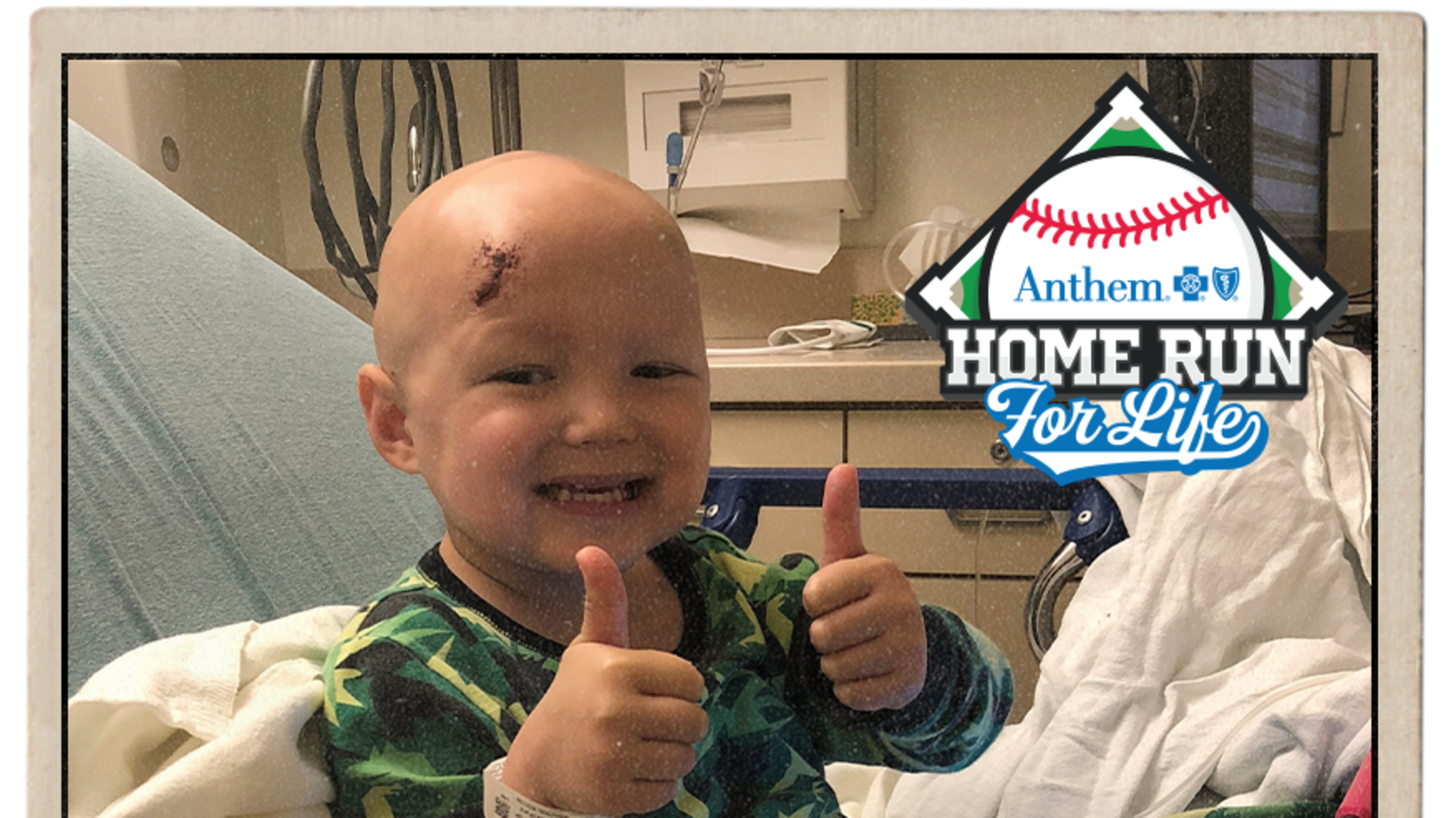 Dayton, Ohio—Anthem Blue Cross and Blue Shield of Ohio and the Dayton Dragons will host 8-year-old Beckett Richards during the iconic Anthem Home Run for Life program on Wednesday, August 3, when the Dayton Dragons take on the Peoria Chiefs at Day Air Ballpark in the heart of the Water
Dayton, Ohio—Anthem Blue Cross and Blue Shield of Ohio and the Dayton Dragons will host 8-year-old Beckett Richards during the iconic Anthem Home Run for Life program on Wednesday, August 3, when the Dayton Dragons take on the Peoria Chiefs at Day Air Ballpark in the heart of the Water Street District.
The Anthem Home Run for Life program provides children in the Dayton region who are battling serious medical conditions with a once-in-a-lifetime experience. Each honoree gets to take a lap around the bases at Day Air Ballpark during a Dragons home game while the crowd cheers them on.
Beckett's Story
It was Wednesday, January 10, 2018, when Beckett Richards was rushed to the hospital after a phone call that changed his life. After recent blood tests, doctors were concerned with his white blood cell count – Beckett tested at 48,000 where the standard range is around 4,000 - 8,000. These numbers were indicators for leukemia. Not only that, but his red blood cell count was very low, he was anemic, and he needed a blood transfusion immediately.
Beckett's parents, Kelly and Nathan, picked up their family and rushed to the hospital. This 3-year-old received a bone marrow biopsy and a spinal tap confirming his diagnosis: acute lymphoblastic leukemia (ALL). This cancer, while having an 80% success rate, was going to take Beckett through a long 4-year journey. During that time, he received around 12 types of chemotherapy, 92 port infusions, over 1,200 oral chemo doses, among many other medications and procedures.
Beckett's journey was difficult, and just as the family was learning to cope with this change, COVID was sweeping the nation. Kelly and Nathan agreed that they couldn't risk Beckett being exposed at school during this time. They had taken him and his brother out of classes and homeschooled them while he received treatment.
The steroids, chemotherapy, and infusions are difficult on a child's body, and with Beckett having an extremely low immune system, can be even harder. During this difficult journey, Beckett was diagnosed with Veno-Occlusive Disease (VOD) from the high doses of medication. He was experiencing body discomfort, a bloated abdomen, and liver failure.
Beckett's journey with cancer is coming to a happy ending as he is in 'remission' having had his final treatment in April of 2021. Beckett will be returning to school at Harold Schnell and has the heart of a fighter. During his journey, Beckett reminded himself to "be strong" which drove him to finally ring the Survivors Bell at the hospital.
Anthem Blue Cross and Blue Shield and the Dayton Dragons applaud all those who have been instrumental in Beckett's life, including his mom, dad, older brother, and his entire medical team.
To learn more about Anthem Home Run for Life, please visit www.daytondragons.com/hrfl.
More Information:_ The Dayton Dragons are the affiliate of the Cincinnati Reds and play a 66-game home schedule at beautiful Day Air Ballpark_ in the heart of the Water Street District. Individuals and groups seeking information about Dayton Dragons group tickets, lawn tickets, the season ticket wait list, sponsorship opportunities or booking a Dragons speaker are encouraged to contact the Dragons by calling at (937) 228-2287, emailing at [email protected], or on the web at daytondragons.com.