Dragons Veteran Salute Program, presented by CareSource, Continues in 2023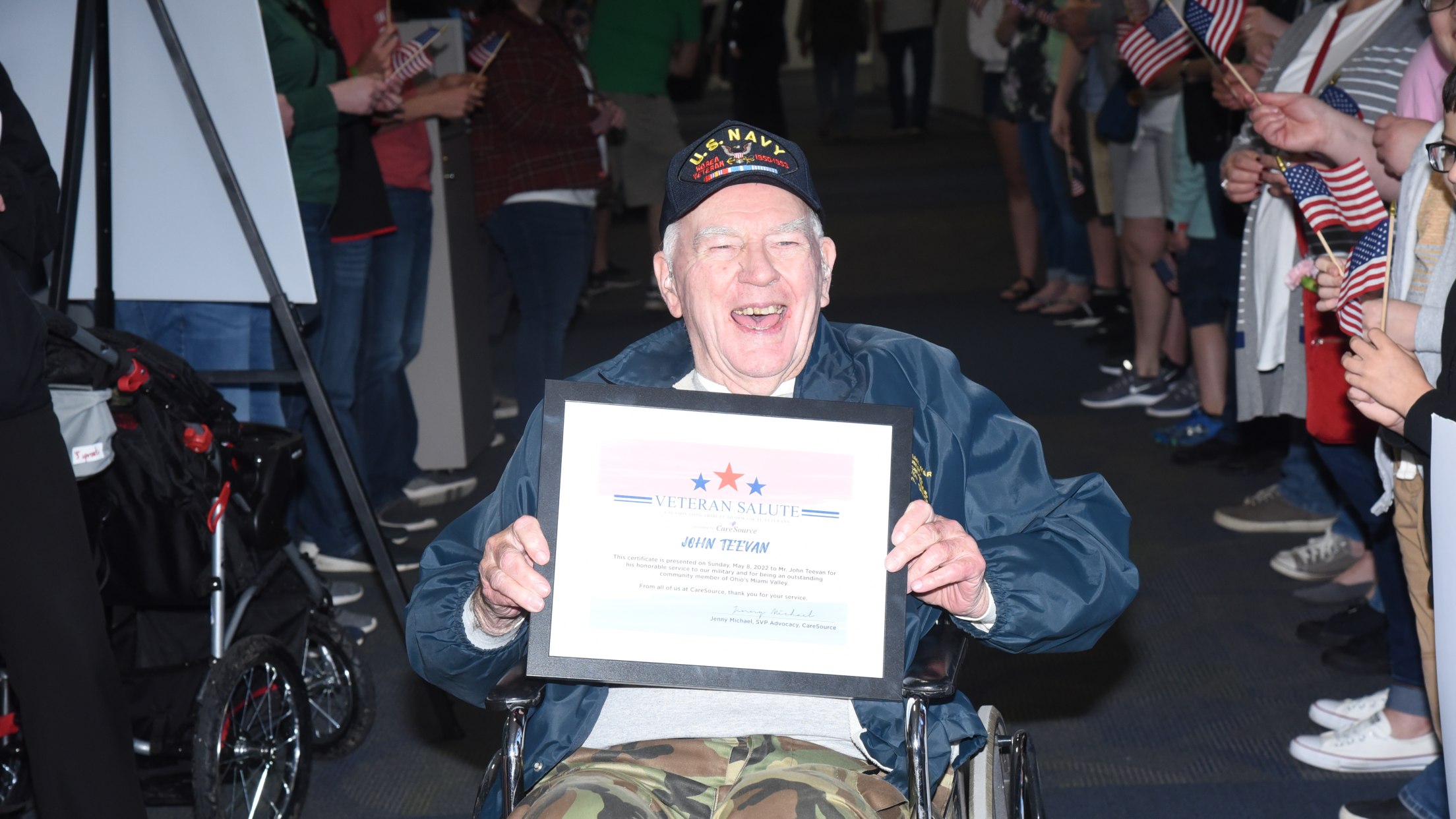 DAYTON, OHIO – The Dayton Dragons and CareSource, a nonprofit multistate health plan, are continuing their commitment for the Dayton Dragons Veteran Salute program, presented by CareSource. The program is an extension of CareSource's commitment to improve the lives of complex populations including veterans and their families through innovative programs
DAYTON, OHIO – The Dayton Dragons and CareSource, a nonprofit multistate health plan, are continuing their commitment for the Dayton Dragons Veteran Salute program, presented by CareSource. The program is an extension of CareSource's commitment to improve the lives of complex populations including veterans and their families through innovative programs and partnerships to support their health and well-being.
The Dragons Veteran Salute program, presented by CareSource, is open to any military veteran in the Miami Valley. Veterans will be selected from entries submitted between now and May of 2023. Selected veterans will be recognized at a Dayton Dragons home game during an inning break at Day Air Ballpark, April through September 2023. Each veteran receives VIP treatment during their night including in-game recognition, a luxury suite, food and beverage, a special gift, and more.
"Partnering with the Dayton Dragons to recognize local veterans is a perfect way to elevate their stories and thank them for their service," said Richard Topping, President of CareSource Military & Veterans. "CareSource is proud to serve veterans, military and their families, and we work hard to support their unique health and wellness needs."
Since 2019, CareSource and the Dayton Dragons have honored over 20 local veterans and their families with a special experience at the ballpark.
"The Dragons are thrilled to continue partnering with CareSource in this effort to honor local veterans," said Robert Murphy, President of the Dayton Dragons. "We look forward to continue recognizing these individuals who have served our country and sharing their stories with our fans at Day Air Ballpark."
Nominations for the Dragons Veteran Salute program, presented by CareSource, are open to the public. Any living military veteran from the Miami Valley is eligible to be nominated. To nominate a veteran, go to www.daytondragons.com/veteransalute
About CareSource
CareSource is nationally recognized for leading the industry in providing member-centric health care coverage. The company's managed care business model was founded in 1989 and today CareSource is one of the nation's largest Medicaid managed care plans. Headquartered in Dayton, Ohio, the company has built a legacy of providing quality health care coverage for Medicaid consumers. In addition to Medicaid coverage, CareSource has a diverse offering of insurance plans on the Health Insurance Marketplace. The company also offers Medicare Advantage plans that help consumers close the gap of coverage as they age. CareSource serves more than 2 million members across six states supported by a growing workforce of 4,500.
For more, visit www.caresource.com, follow @caresource on Twitter, or like CareSource on Facebook.
More Information on the Dayton Dragons
The Dayton Dragons are the affiliate of the Cincinnati Reds and play 66 home games at beautiful Day Air Ballpark, in the heart of the Water Street District. Deposits for 2023 season tickets are being accepted now. For information about season tickets, including the new Business Club and Family Club, contact the Dragons by calling at (937) 228-2287, emailing at [email protected], or go to daytondragons.com. Information is also available regarding hospitality areas and sponsorship opportunities.
###