Making Strides Walk Coming Up Saturday, Oct. 21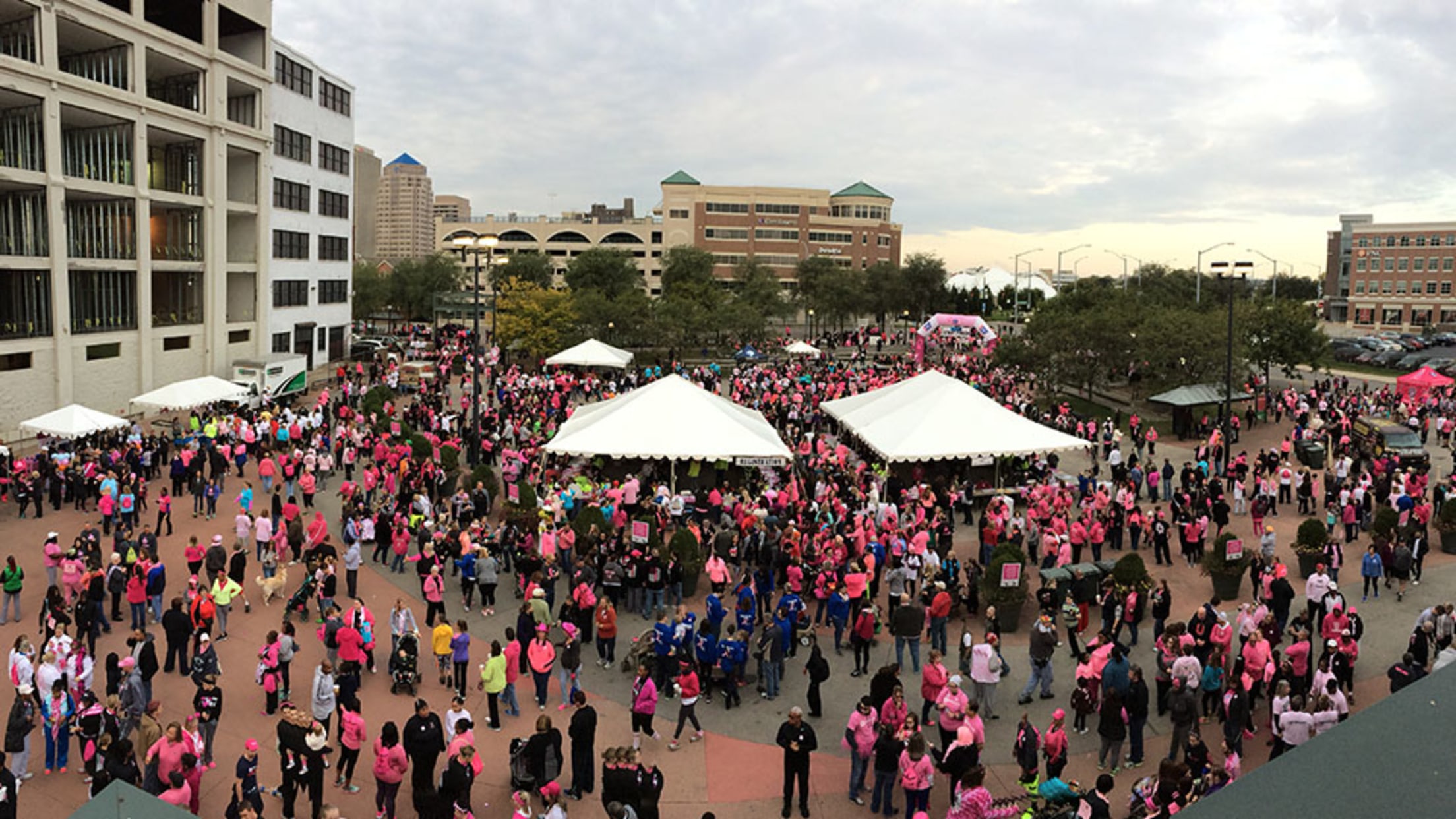 DAYTON, OHIO - The 2017 "Making Strides Against Breast Cancer" walk will take place at Fifth Third Field on Saturday, October 21. Registration will begin at 8:00 a.m. The walk will start at 9:00 a.m.This event is part of a national fundraising effort. In 2016 alone, over 1 million walkers
DAYTON, OHIO - The 2017 "Making Strides Against Breast Cancer" walk will take place at Fifth Third Field on Saturday, October 21. Registration will begin at 8:00 a.m. The walk will start at 9:00 a.m.
This event is part of a national fundraising effort. In 2016 alone, over 1 million walkers across the country collected more than $60 million to help fight this disease.
One in eight women will be diagnosed with breast cancer, and it is estimated that over 40,000 lives will be lost to breast cancer in 2017. Breast cancer is the most common cancer diagnosed in women (excluding skin cancer) and second only to lung cancer as a cause of cancer death in women.
You can help win the fight. The walk and donations go directly to the support, transportation, recovery, and other needs that arise with the diagnosis of breast cancer. The American Cancer Society also invests in groundbreaking breast cancer research to better understand, prevent, find, and treat the disease.
October is Breast Cancer Awareness month. The Dragons website, www.daytondragons.com, has gone pink in October in support of efforts by Kettering Health Network to increase Breast Cancer awareness in the Miami Valley.
To register for the walk, please visit www.makingstrideswalk.org/Dayton.
More Information: The Dayton Dragons are the Midwest League affiliate of the Cincinnati Reds and play a 70-game home schedule at beautiful Fifth Third Field in downtown Dayton, easily accessible from Interstate 75. Individuals and groups seeking information about Dayton Dragons group tickets, lawn tickets, the season ticket wait list, sponsorship opportunities or booking a Dragons speaker are encouraged to contact the Dragons by calling (937) 228-2287, by email at [email protected], or on the web at daytondragons.com.
###