Bulls' 2018 Home Schedule Released
22 fireworks extravaganzas highlight Bulls' 2018 DBAP schedule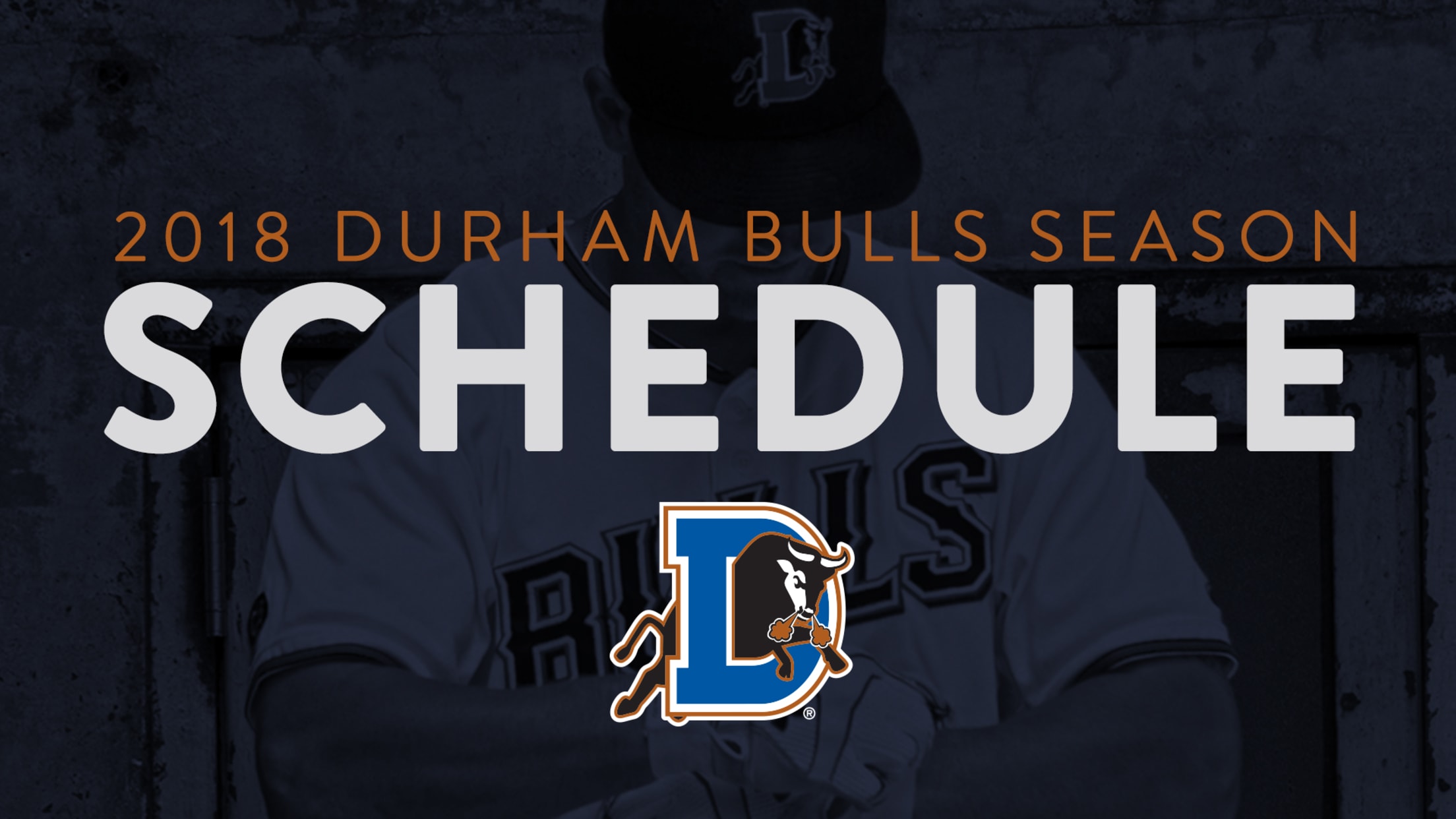 The Durham Bulls have announced their home schedule for the 2018 International League season. The team will open its 70-game home slate on Thursday, April 5 against the Charlotte Knights, and conclude the DBAP schedule on Monday, Sept. 3 against the Norfolk Tides.The Bulls will kick off the 2018 regular
The Durham Bulls have announced their home schedule for the 2018 International League season. The team will open its 70-game home slate on Thursday, April 5 against the Charlotte Knights, and conclude the DBAP schedule on Monday, Sept. 3 against the Norfolk Tides.
The Bulls will kick off the 2018 regular season at the DBAP at 6:05 p.m. on April 5 with a postgame fireworks show. Additionally, Durham will host home games on Father's Day (June 17), July 3 and Labor Day (Sept. 3). The Pawtucket Red Sox, Triple-A affiliate of the Boston Red Sox, will make their annual visit to the DBAP for a weekend series from June 1-3, and the New York Yankees' top affiliate Scranton/Wilkes-Barre RailRiders will travel to the DBAP for a three-game weekend set from August 10-12. The 2018 schedule features 11 Friday, Saturday and Sunday contests, with 22 fireworks shows to follow Bulls games.
After a one-year absence, the ACC Baseball Championship will return to Durham in 2018. While the Bulls are away for an eight-game road trip, some of college baseball's best teams will battle for conference supremacy at the DBAP from May 22-27.