Bulls Complete Sweep of Mud Hens
Brosseau, McKay, Wong tally homers in 6-3 victory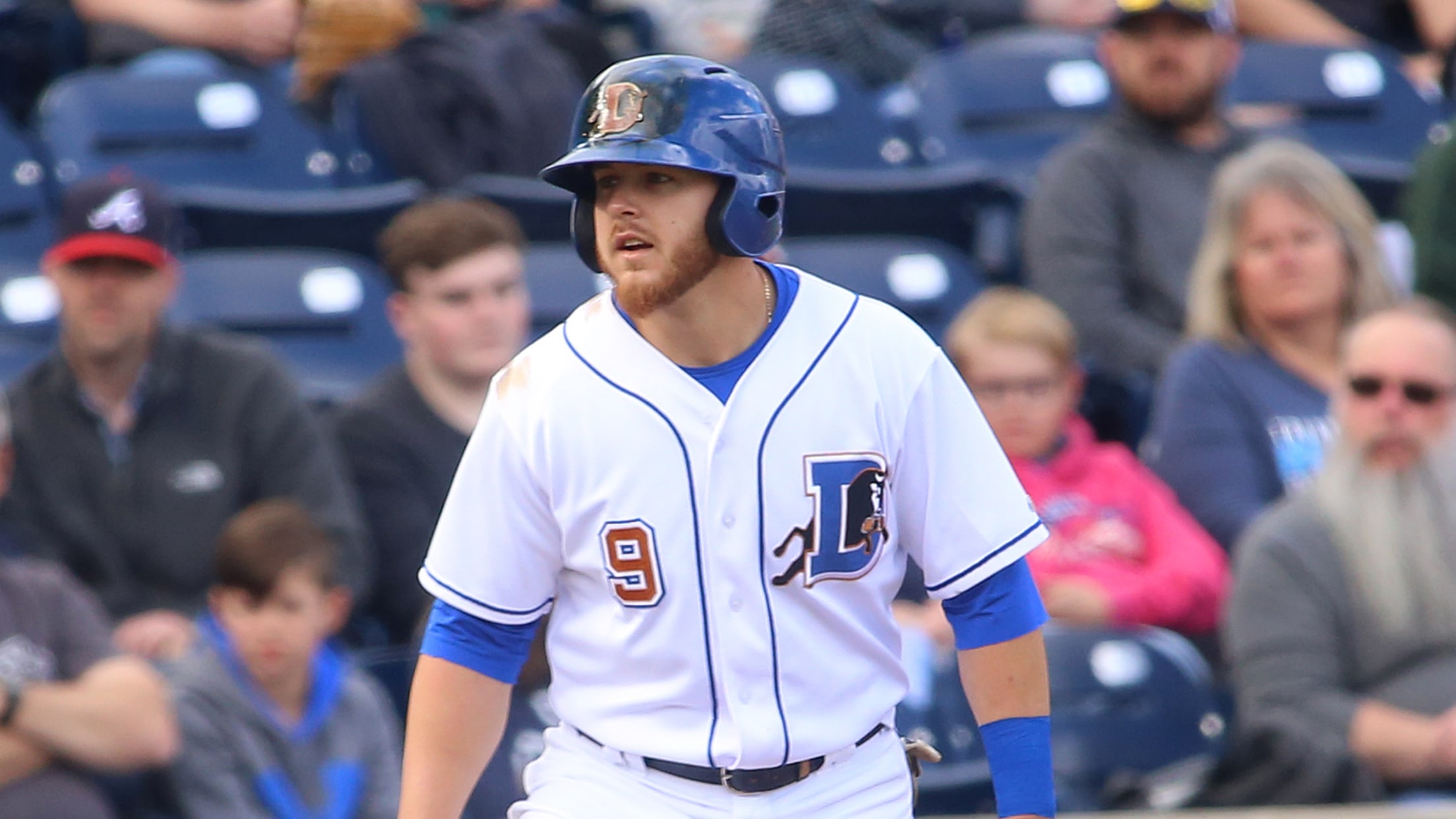 Mike Brosseau homered and scored twice as Durham won its sixth straight game (BrianFlemingPhotography.com)
DURHAM, NC - The Durham Bulls hit three home runs en route to a 6-3 victory over the Toledo Mud Hens Thursday night at the DBAP, clinching a sweep of the three-game set and earning their sixth straight victory. Mike Franco (5-0) recorded the victory for the Bulls, while Jordan
DURHAM, NC - The Durham Bulls hit three home runs en route to a 6-3 victory over the Toledo Mud Hens Thursday night at the DBAP, clinching a sweep of the three-game set and earning their sixth straight victory. Mike Franco (5-0) recorded the victory for the Bulls, while Jordan Zimmermann (0-1) suffered the loss for the Mud Hens.
The Bulls jumped on the board first in the second inning, thanks to an RBI double by Jake Smolinski to take an early 1-0 lead. The lead was short-lived, as the Mud Hens finally got to starter José De León in the fourth on an RBI double by Daniel Pinero that plated two runs and gave them a 2-1 lead.
Both the Bulls and Mud Hens were able to trade home runs for much of the game. Mike Brosseau got it started with a solo home run off the rehabbing Zimmermann to tie the game at 2-2 in the fourth. However, in the top of the fifth inning, Jacob Robson hit a solo home run to center field to go back in front 3-2.
The Bulls answered once again the bottom of the fifth with a two-run home run by Brendan McKay and a solo home run from Kean Wong to take a 5-3 lead. The game was put out of reach for good when Nate Lowe scored on a wild pitch by Mud Hens reliever Eduardo Jiménez, making it 6-3.
The Bulls will host the Scranton/Wilkes-Barre RailRiders for a three-game series beginning at 7:05 p.m. on Friday at the DBAP.