Bulls Fall to Knights in Extras
Two runs in 10th inning doom Durham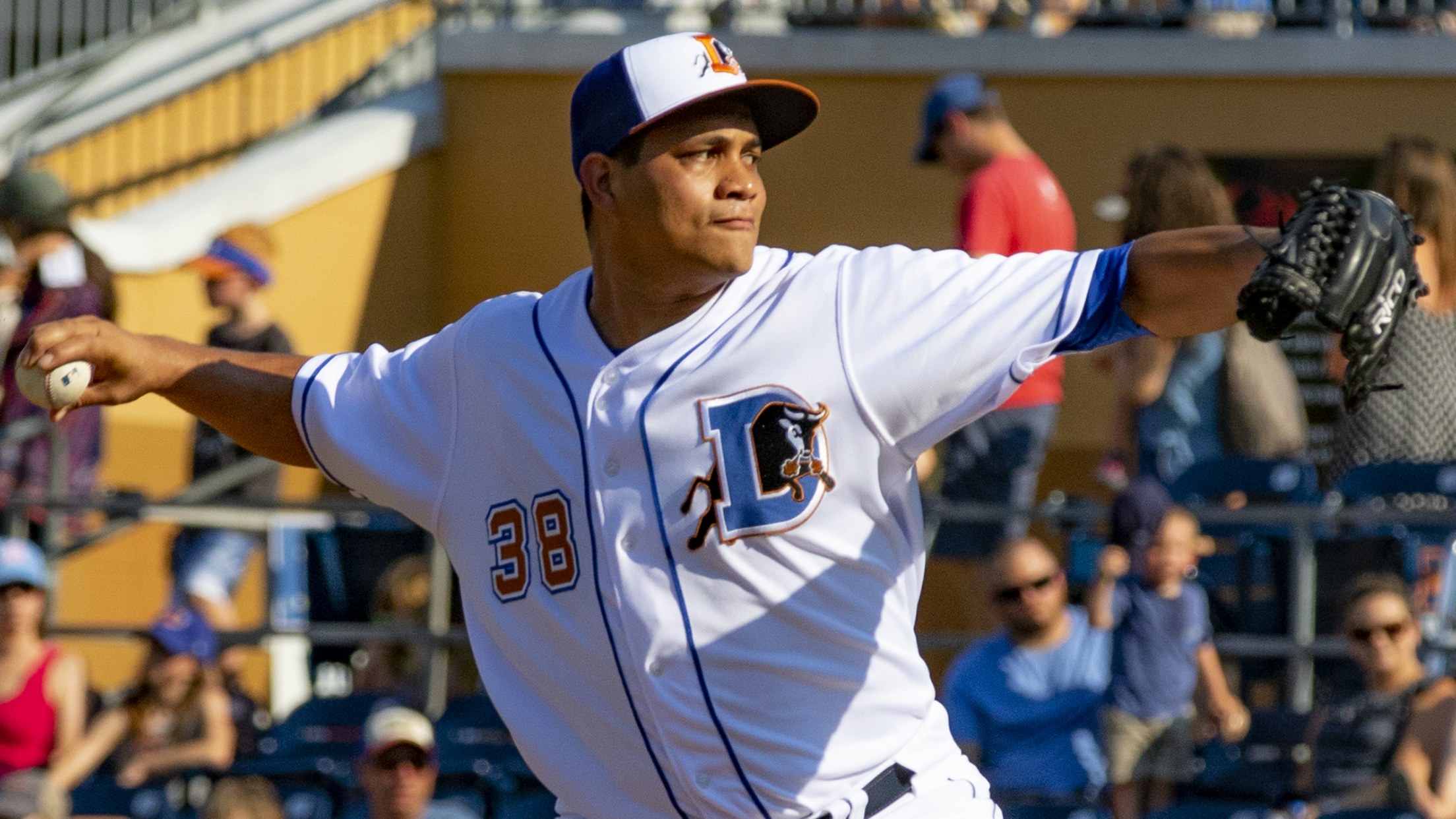 Yonny Chirinos allowed one run and struck out seven over four innings in Saturday's extra-inning loss (Patrick Norwood/Durham Bulls)
DURHAM, NC - The Charlotte Knights broke a 1-1 deadlock in the 10th inning Saturday evening at the DBAP, earning a 3-1 victory over the Durham Bulls to take the third game of a four-game set.The Bulls (52-39) grabbed a lead in the home half of the second after Brandon
DURHAM, NC - The Charlotte Knights broke a 1-1 deadlock in the 10th inning Saturday evening at the DBAP, earning a 3-1 victory over the Durham Bulls to take the third game of a four-game set.
The Bulls (52-39) grabbed a lead in the home half of the second after Brandon Snyder led off the frame with a double to centerfield and would later score on a single by Jason Coats to put the home team in front 1-0.
Yonny Chirinos did not earn a decision, but only allowed one run on three hits with seven strikeouts over 4.0 frames. In the top of the third, Chirinos surrendered the game-tying home run to Dustin Garneau locking up the score 1-1.
The Bulls 'pen held the Knights scoreless over 5.0 relief-innings, setting the stage for the ninth inning. Brandon Lowe began the frame with a line drive single to left but following a strikeout of Snyder, Justin Williams grounded into a double play and the game went to extra innings knotted at 1-1.
With Ian Gibaut (L, 3-2) pitching in the 10th inning, the Knights began the frame with Garneau on second base. Following a sacrifice bunt by Eddy Alvarez to move Garneau to third, he would score on an infield single and an error by Lowe to give the visitors a 2-1 lead. The visitors added another run in the 10th on a triple by José Rondón extending their lead to 3-1.
In the home half of the 10th with Williams on second base, a wild pitch moved him to third but the Bulls could not muster anymore offense as Andrew Velazquez struck out and Rob Refsnyder flew out to right field ending the threat.
Knights (42-50) starter Michael Kopech did not factor in the decision, but allowed one run on four hits over 6.0 innings with a season-high 11 strikeouts.
Kean Wong extended his on-base streak to 26 games with a double to centerfield in the fifth inning for Durham.
The Bulls match up with the Knights for the finale of this four-game series on Sunday at 5:05 p.m. Zach Lee (2-2, 2.73) is scheduled to start for Durham against Jordan Stephens (3-3, 3.69) for the Knights at the DBAP.