Bulls No-Hit Gwinnett In Opener; Fall On Go-Homer In Nightcap
Night Of Extremes; Durham Tosses 5th No-Hitter In Franchise History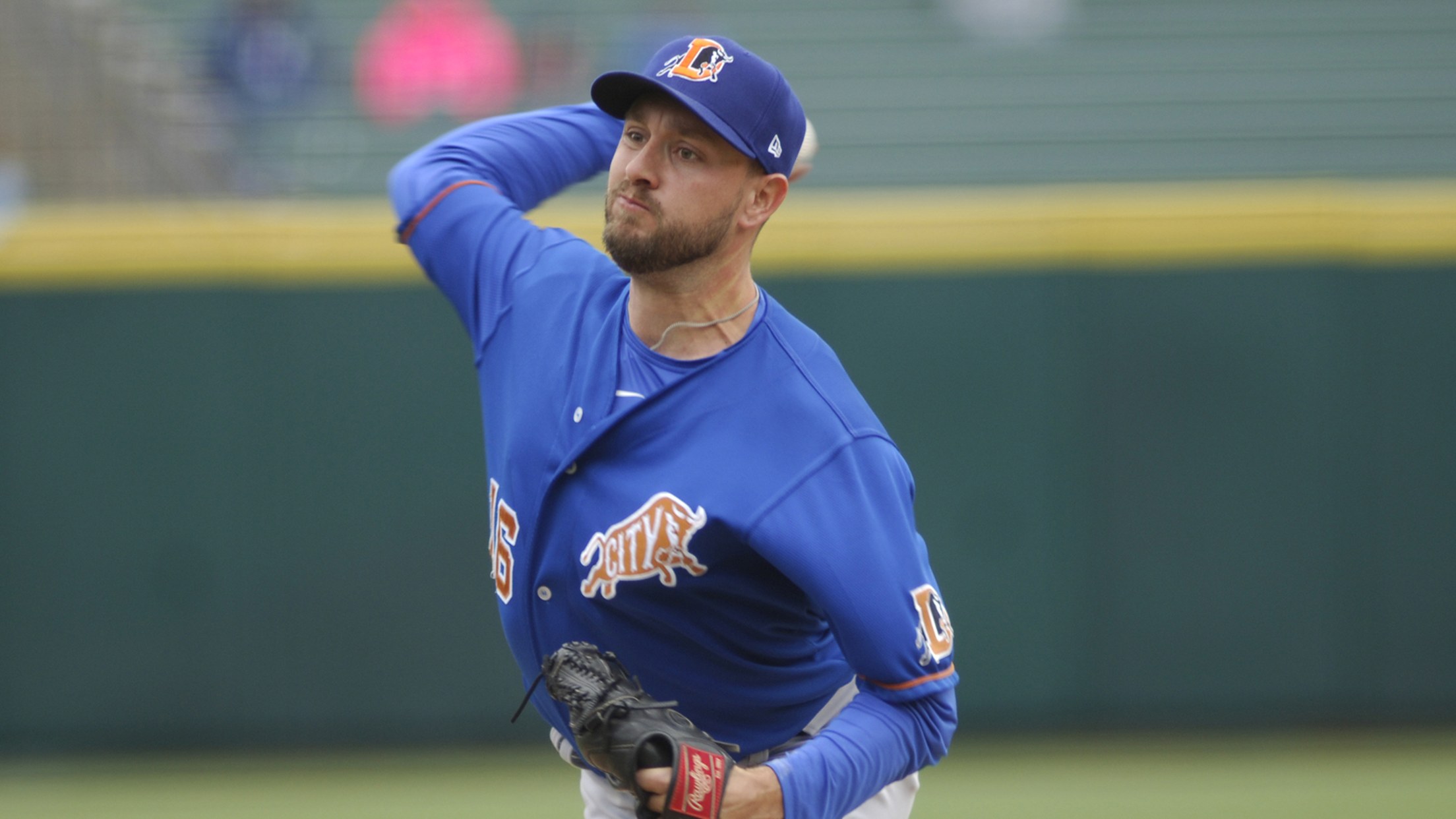 Lawrenceville, GA --- The Durham Bulls threw their fifth no-hitter in Triple-A franchise history, leading to a doubleheader split with the Gwinnett Stripers on Friday night at Coolray Field.Jake Cronenworth tossed the first inning, with Luis Santos (W, 3-1) and Cole Sulser combining for the final six no-hit innings as
Lawrenceville, GA --- The Durham Bulls threw their fifth no-hitter in Triple-A franchise history, leading to a doubleheader split with the Gwinnett Stripers on Friday night at Coolray Field.
Jake Cronenworth tossed the first inning, with Luis Santos (W, 3-1) and Cole Sulser combining for the final six no-hit innings as Durham (53-35) took the opener 5-0. Jason Coats drilled an opposite field, three-run shot in the opening inning.
Cronenworth, making just his seventh pro pitching appearance of his career, fired a perfect first on 12 pitches. Santos checked in starting with the second, retiring five of the first six, before issuing his second walk. Leading 3-0 in the fifth, Sulser entered to throw his longest outing of the season, working three innings, fanning six and retiring all nine batters he faced. The no-hitter was completed in the seventh inning when Sulser struck out the side, including Rafael Ortega to end the game.
The no-hitter was the fourth combined no-hitter by Durham since moving to Triple A in 1998, its first seven-inning no-hitter, and the first since Justin Marks threw Durham's only solo no-hitter in Syracuse in July, 2016.
In the nightcap, the Bulls rallied from a pair of deficits to take a lead 7-5 in the eighth inning before Gwinnett (49-38) scored twice to tie against Hunter Wood in the last of the eighth.
After Durham failed to score in the ninth, Luis Marté connected against Tyler Zombro (L, 0-1) for a game-winning, two-run shot, handing the Bulls a 9-7 loss.
Durham maintains its 3 1/2 game lead over second place Gwinnett heading into Saturday's fourth game of a five-game series.